'Dolittle' Cast: Who Voices the Animals in the New Robert Downey Jr. Movie?
This Oscar season, the most starry cast is not in any of the nominated films but instead in Dolittle, the new remake of the Doctor Dolittle story starring Robert Downey Jr. as the man who can "walk with the animals, talk to the animals, grunt and squeak and squawk with the animals."
The cast of voice actors playing the movie's menagerie of parrots, tigers and polar bears collectively have six Oscars, not counting the one director Stephen Gaghan won for writing Traffic and countless nominations for stars like Ralph Fiennes, Antonio Banderas and Downey Jr. himself.
Who voices the animals in Dolittle?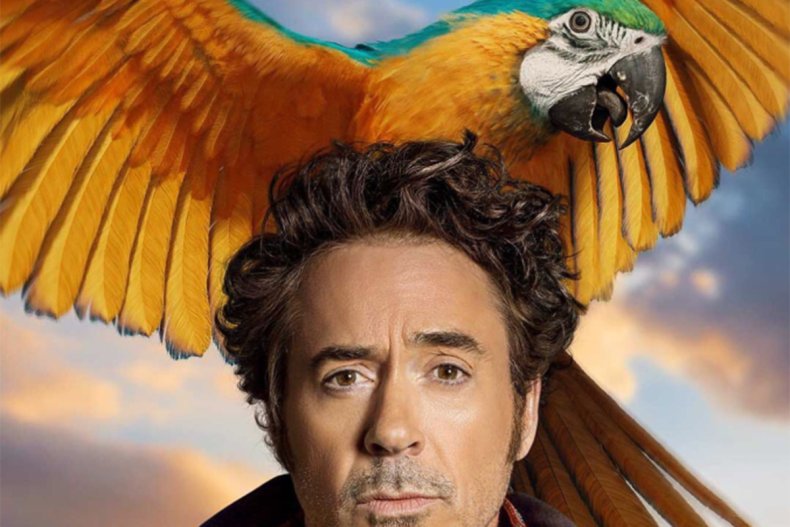 Poly — Emma Thompson
Dolittle's parrot and closest confidante is Polynesia (Poly for short), voiced by two-time Oscar winner (once for acting, once for screen-writing) Emma Thompson, also known for Sense and Sensibility, Love Actually and the recent HBO drama Years & Years.
Chee-Chee — Rami Malek
Playing an anxious gorilla in his first film since winning an Academy Award for Bohemian Rhapsody is Rami Malek, who has also appeared in Mr. Robot and will soon star in the latest James Bond movie No Time to Die.
The actor told Ellen DeGeneres that he agreed to do the film after his friend Downey Jr. contacted him directly. He said: "[Downey Jr.] called me. Of course, this usually goes through a number of agents and whatnot, but when RDJ calls you, it's like, 'Yeah, sure, I'll come do it.'"
Yoshi — John Cena
The latest role for wrestler-turned-actor John Cena, seen in movies like Playing with Fire, Bumblebee and Trainwreck, is bringing to life upbeat polar bear Yoshi. Speaking to Hot Corn, he said of the role, "He hates the cold but he loves warmth, and he's a positive polar bear who really loves the connections he has with friends and family."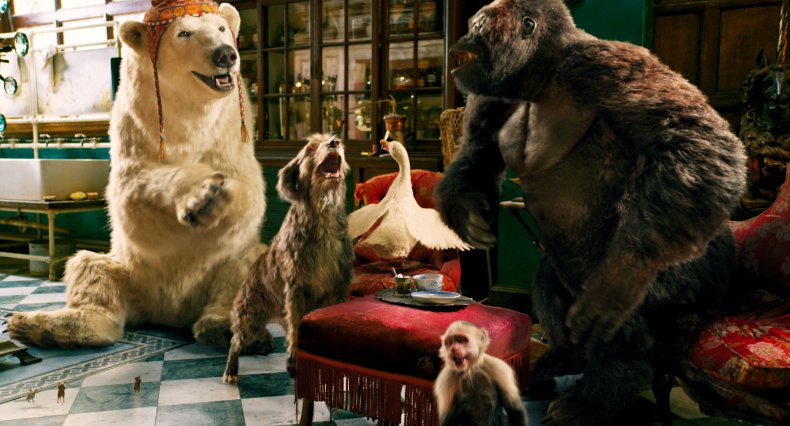 Plimpton — Kumail Nanjiani
After breaking the internet with his new jacked-up Marvel body, Kumail Nanjiani (star of Silicon Valley and The Big Sick) will play a cynical ostrich that Yoshi loves to fight with.
Dab-Dab — Octavia Spencer
Following an Oscar win for The Help and nominations for Hidden Figures and The Shape of Water, Octavia Spencer now puts her acting skills to the test by playing absent-minded duck Dab-Dab.
Jip — Tom Holland
Iron Man and his protégé Spider-Man will be reunited in the new movie, though this time Downey Jr. is a doctor who can talk to animals while Tom Holland is a glasses-wearing dog.
Kevin — Craig Robinson
Comedian Craig Robinson, recognizable from roles in The Office, Dolemite is My Name and the Hot Tub Time Machine movies, here plays Kevin the squirrel. He told ScreenRant about the role, "I'm a squirrel that's hard to kill... We found out [what] he was about, which is revenge. You base it on that, and then you get to see his arc of going from wanting to kill the guy to protecting him as his family."
Barry — Ralph Fiennes
After critical acclaim for roles in Schindler's List, The English Patient and The Grand Budapest Hotel, Ralph Fiennes take another role of a lifetime as tiger Barry.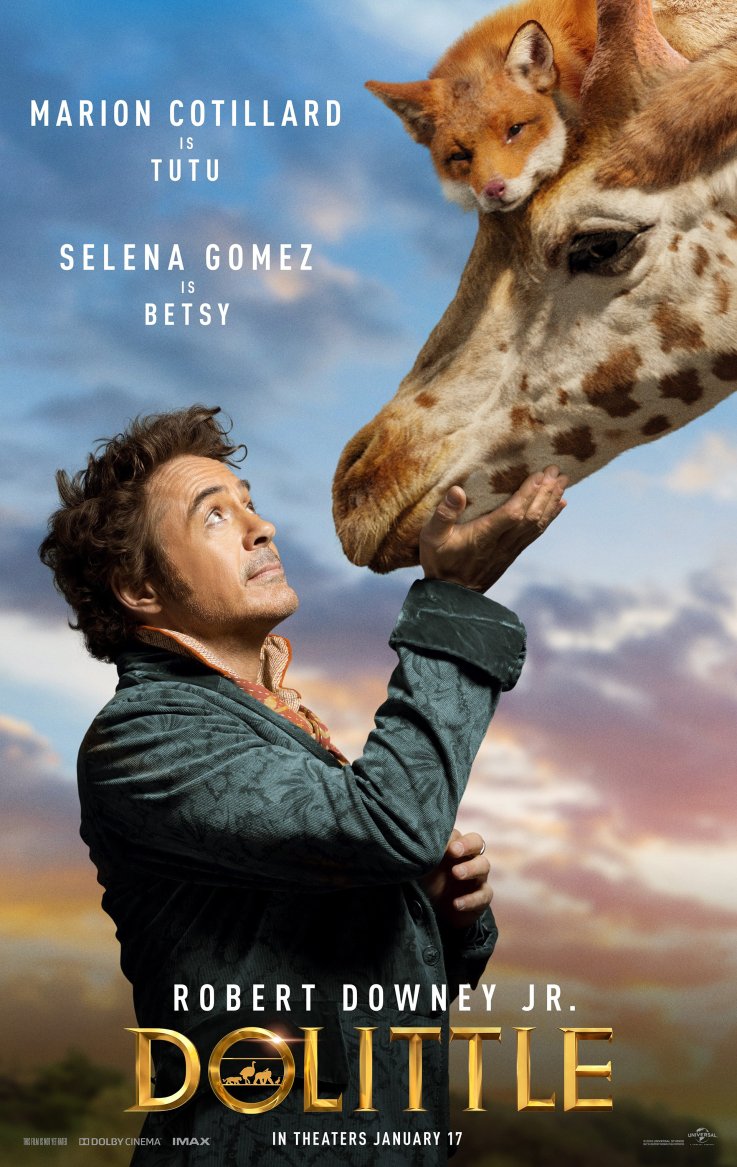 A poster for "Dolittle"
Universal Pictures
Betsy — Selena Gomez
Wanted in three states, giraffe Betsy is voiced by singer and Wizards of Waverley Place actor Selena Gomez. In Dolittle, Betsy is one-half of a criminal duo with...
Tutu — Marion Cotillard
A fox named Tutu, played by another of the cast's Oscar winners Marion Cotillard, best known for La Vie en Rose and for roles in Inception, Macbeth and Allied.
Also in the voice cast are John Wick 3's Jason Mantzoukas as wise-cracking dragonfly James, True Detective's Carmen Ejogo as lioness Regine, and Harry Potter and the Goblet of Fire's Frances De La Tour as fire-breathing dragon Ginko-Who-Soars.
The human roles, meanwhile, are led by Downey Jr. as Dr. John Dolittle, Michael Sheen as Dr. Blair Müdfly, Antonio Banderas as King Rassouli, Oscar winner Jim Broadbent as Lord Thomas Badgley and Chernobyl's Jessie Buckley as Queen Victoria.
Dolittle is in theaters on Friday, January 17.