'Dolittle' Early Streaming Release: How to Watch the Robert Downey Jr. Movie Online
Dolittle had a bad time at the box office earlier this ear, with one publication calling it "2020's first official megaflop." The studio behind the Robert Downey Jr. movie is hoping to make back some of that money by adding it to the list of early digital releases in the next few weeks.
The early digital release of Dolittle was announced in a post on the movie's official Twitter page, which read: "Bring home the movie all the animals are talking about! A fun epic adventure for the whole family, DOLITTLE is loaded with behind-the-scenes, cast interviews, and more! Digital 3/24 & Blu-ray 4/ 7."
As mentioned in that Twitter post, the all-star cast movie is now available to buy on a number of digital platforms. On the Dolittle website, the following stores as labelled as having the movie available to watch online:
FandangoNow
Google Play
iTunes
Microsoft
Prime Video
Verizon FIOS
Vudu
XFinity
DirecTV Cinema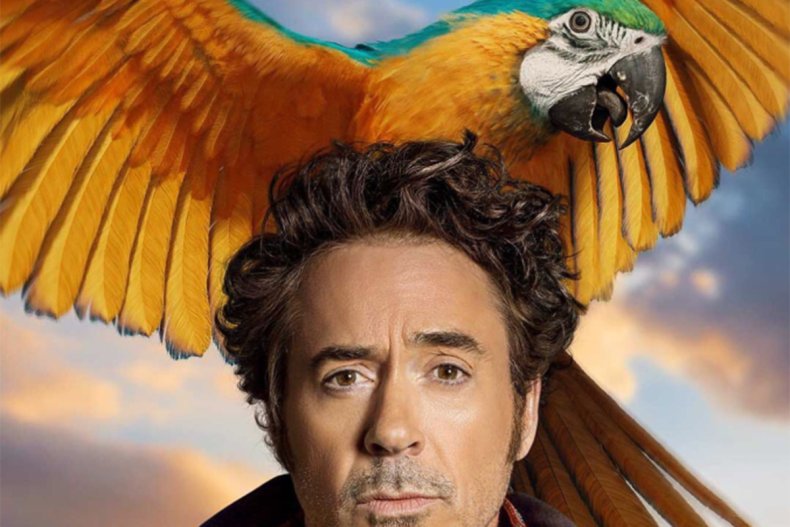 Most of these sites have the movie available to stream and download for $19.99. However, the studio has not yet revealed when Dolittle will be generally available on a streaming service, or indeed which streamer will get the movie.
It is expected that the movie will come to streaming services either in four months time (the usual gap between a movie's digital and streaming released) or in six months time (there is usually seven months between a movie's streaming release and its cinematic release, which in Dolittle's case was in early February.)
Dolittle is far from the only family-friendly movie now available across the world to entertain the children who are stuck inside due to coronavirus. Disney Pixar's latest movie Onward is available on the same stores as Dolittle, while Frozen 2 has come to Disney+ three months earlier than expected.
This early release for the movie comes after it failed to perform in its early weeks. Dolittle cost $175 million to make according to Vulture, but only took in about $47 million in global takings over its first weekend.
However, according to Box Office Mojo, the movie has now made around $230 million, which means it made its budget back (though the studio has not revealed how much it spent on marketing) and is currently the third highest-grossing movie of 2020 in what is admittedly a low-performing year due to the impact of coronavirus.
Dolittle is available to purchase now from all major digital entertainment stores.