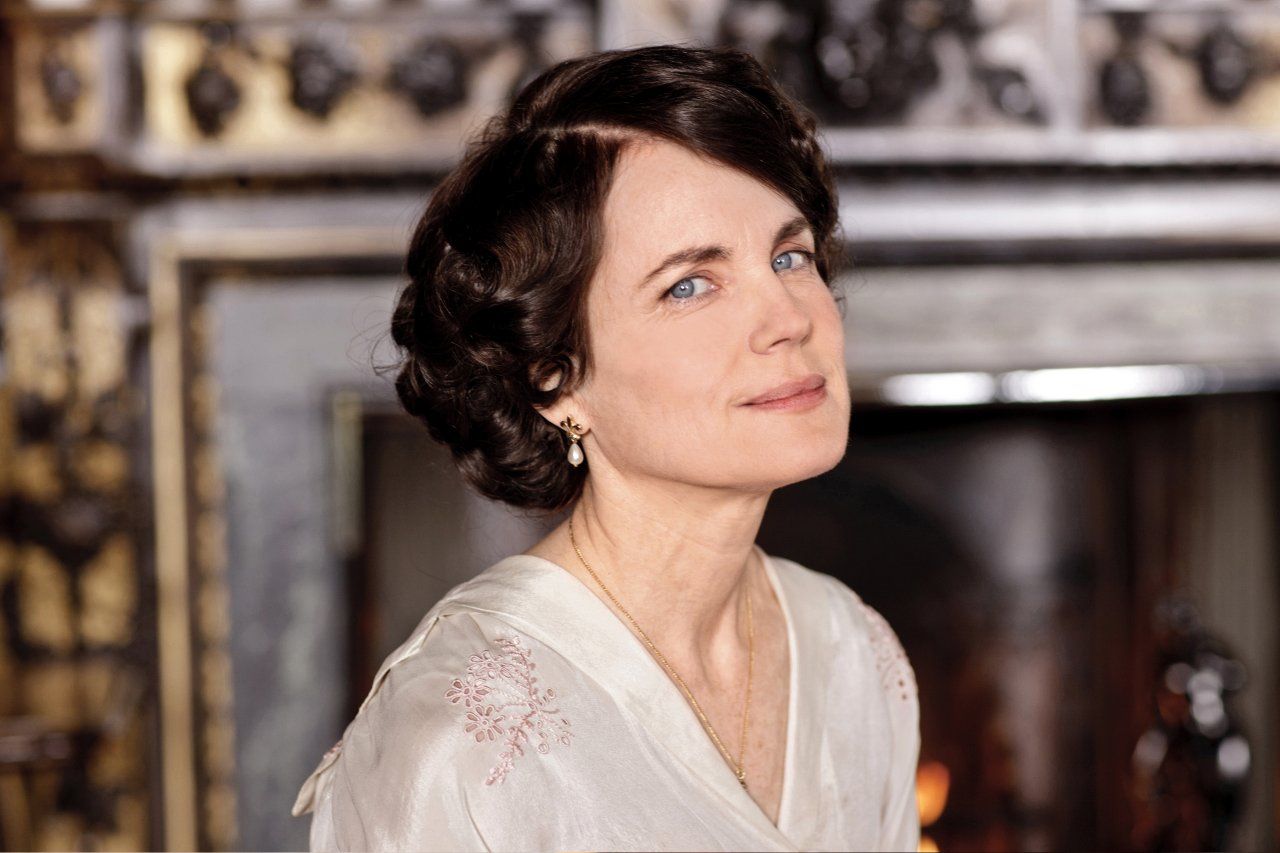 The third season of Downton
Abbey is back on our screens, and the series introduces a new character, the American mother of Lady Grantham, played to eye-popping excess by Shirley MacLaine. This is not some concession to American audiences, but an accurate reflection of the extraordinary links between the English aristocracy and the American plutocracy in the Edwardian era, a time when the all-conquering "dollar princesses" married their way into a third of the 
titles represented in the House of Lords. Pretty much every aristocratic family 
in Britain has an American connection, including that of Princess Diana, 
whose great-grandmother was an American heiress.
It was the beginning of a special relationship, and just as Downton Abbey is a transatlantic hit today, these Anglo-American couplings were headline news in the early 20th century. The marriages of heiresses like Consuelo Vanderbilt to the Duke of Marlborough and of May Goelet to the Duke of Roxburghe were front-page stories in the lands of both the bride and the groom. Editorials were written in the American papers deploring the flight of American capital to the Old World—and when Gertrude Vanderbilt bucked the trend by marrying a Whitney, American commentators rejoiced that a U.S. heiress had at last contracted an all-American marriage. The dollar princesses also found their way into the literature of the period: rich American girls looking for titled husbands are featured in the novels of Henry James, Edith Wharton, Frances Hodgson Burnett, and Anthony Trollope. There was even an operetta called The Dollar Princess, which had a successful run in the West End and on Broadway.
The appeal of these rich American girls—gorgeously dressed and full of what contemporaries called snap—invading the English country houses continues to this day. I published my novel The American Heiress in England 
a month before Downton Abbey 
premiered in the U.K. Weirdly, both 
Julian Fellowes and I called our American heroines Cora. Downton Abbey 
has been a global hit, while my novel has been a bestseller on both sides 
of the Atlantic.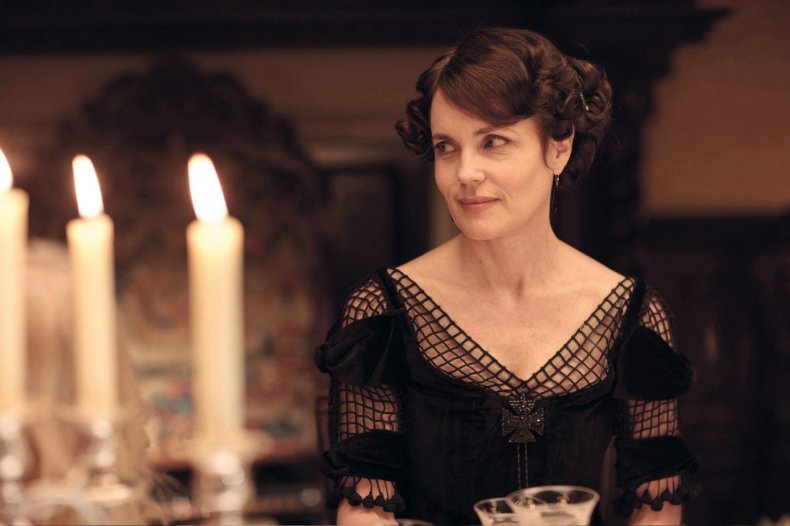 My interest in the heiresses started on a visit to Blenheim Palace, the home of the Dukes of Marlborough and Britain's largest nonroyal residence. In the hall there is a wonderful John Singer Sargent painting of Consuelo and Sunny Marlborough, their two sons, and a couple of dogs. She stands tall and gorgeous, her swanlike neck encased in her signature pearls on one side of the canvas; her husband, the ninth duke, is placed as far from her on the canvas as possible, perhaps to conceal the fact that he is several inches shorter that his wife. Between them are the children, the dogs, and a vista of the palace. It is clear from the painting that all is not well in the Marlborough marriage.
The story behind the picture is revealed in Consuelo's fascinating memoir, The Glitter and the Gold. Consuelo had been blackmailed into the marriage by her socially ambitious mother, Alva, who threatened to commit suicide if her daughter did not agree to marry the duke. Things did not start well. When the newlyweds went on honeymoon on a yacht in the Mediterranean, Sunny insisted that they should pay their respects to the Spanish court. Consuelo refused and told him that she had never wanted to marry him because she was in love with somebody else. Sunny retorted that he had been in exactly the same position. The couple did their dynastic duty and produced, in Consuelo's phrase, "an heir and spare," but from then on they lived effectively separate lives—Consuelo had an affair with the Marquess of Londonderry, while Sunny fell in love with another American girl, Gladys Deacon. The couple eventually divorced in 1921; Sunny waited until Consuelo was past childbearing age, as her enormous dowry (£100 million in today's money) was settled on her children, and he didn't want any of the money to be diverted away from Blenheim.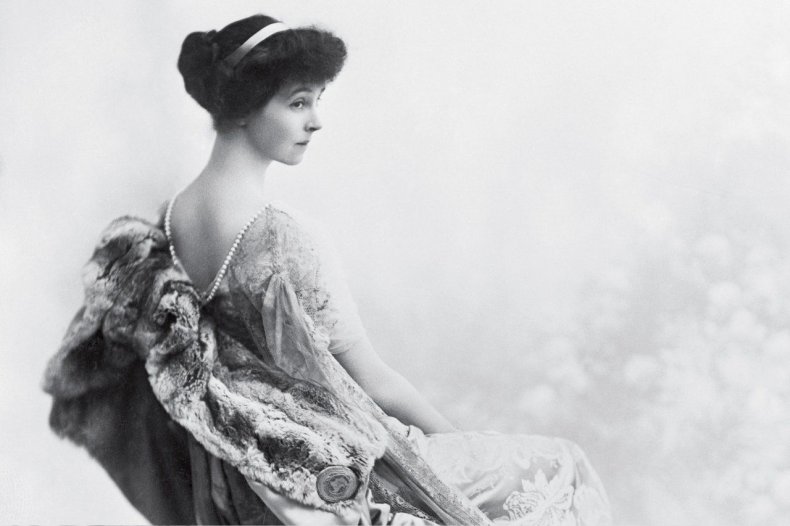 The Vanderbilt-Marlborough marriage was a paradigm for these Anglo-American pairings. Sunny desperately needed money to maintain Blenheim, and Consuelo's mother wanted to have a duchess for a daughter. In the Gilded Age, when the new American rich were buying great masterpieces, dismantling whole chateaus, and shipping them over to the New World, buying a title was the logical next step. Many of the American heiresses who consulted publications like The Titled American, a quarterly periodical that listed all the eligible bachelors from British noble families, were hoping that a European title would add some patina to their newly minted fortunes. New York society was even more exclusive and cliquey than Britain; girls like Winnaretta Singer, the sewing-machine heiress, were never going to gain access to Mrs. Astor's drawing room or lead the cotillion in the Patriarch's Ball. But when Winnaretta became the Princesse de Polignac, she was invited everywhere.
Yet these American girls paid a price for their strawberry leaves and coronets. Most had grown up in modern homes with every modern convenience: electric light, indoor plumbing, and central heating. After marriage, they found themselves chatelaines of houses where taking a bath involved a housemaid making five trips from the kitchen in the basement, carrying jugs of hot water to fill a hip bath. The stately homes of England were all too often dark, dingy, and terribly cold. Cornelia Martin, who married the Earl of 
Craven, complained to her mother, "The house is so cold that the only time I take my furs off is when I go to bed." 
Mildred Sherman from Ohio, who became Lady Camoys, gave up going to dinner at country houses in the winter because she couldn't face the cold in evening dress.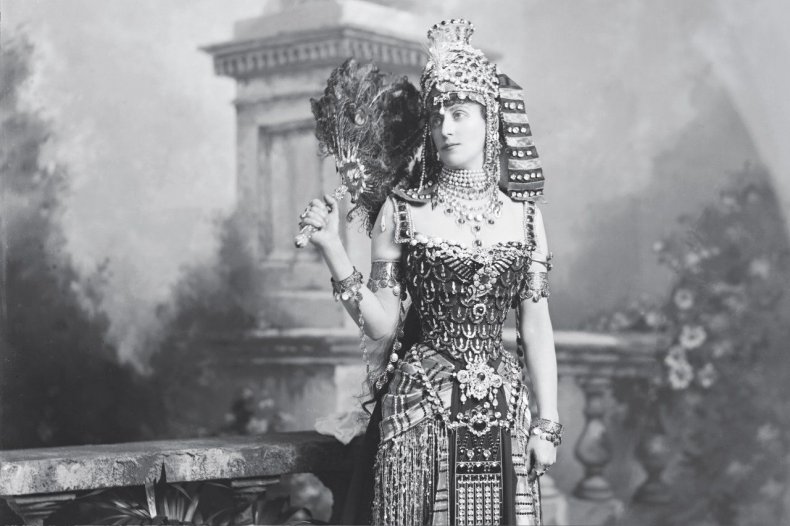 So the dollar princesses set to work making their new homes habitable. Consuelo installed bathrooms and electric light in Blenheim. Mary Leiter, the Chicago department-store heiress who married Lord Curzon, spent part of her dowry, which would have amounted to £50 million today, on modernizing Kedleston, his vast country seat. Their improvements were not always welcomed, however—some dowagers were heard to say that there was nothing more vulgar than a newfangled bathroom. Consuelo writes in her memoir about overhearing two senior aristocratic guests talking about the new water garden at Blenheim, which Sunny had built with the Vanderbilt millions: One buffer said to the other, "Well this is really very fine." "Yes," the other replied, "there are some uses for American money after all." But some of these "improvements" were not so benign. Florence Sharon, a senator's daughter from Nevada, was not impressed by the baroque grandeur of Easton Neston, the ancestral home of her new husband, Lord Hesketh. She found the architectural splendors of the famous double-height drawing room off-putting and decided to remodel it—putting in 
a false ceiling complete with Tudorbethan beams to make her new home a 
bit cozier.
The "all-conquering American girls" had their fans in high society. The Prince of Wales in particular was very partial to these beautifully dressed women, with their easy manners and lavish hospitality. "American girls are livelier, better educated, and less hampered by etiquette. They are not so squeamish as their English sisters, and they are better able to take care of themselves," he once said. Two of his closest female "friends" were Americans­: Minnie Paget, who became the matchmaker for many American girls, and Jennie Jerome, who married Lord Randolph Churchill and made the greatest contribution to Anglo-American relations by giving birth to Winston.
But the rest of society was less sanguine about the American invasion. Dowagers with daughters were particularly bitter about the American interlopers, who were robbing their children of the matches that they had planned for since birth. They retaliated with that most English of weapons, the cold shoulder. When Downton'sMaggie Smith raises her eyebrows with magnificent condescension at her daughter-in-law's vulgar American ways, she is hamming it up only slightly. As Jennie Jerome wrote in her memoir, "Thirty years ago, in England as well as on the Continent, the American woman was looked upon as a strange abnormal creature with habits and manners something between a Red Indian and a Gaiety Girl."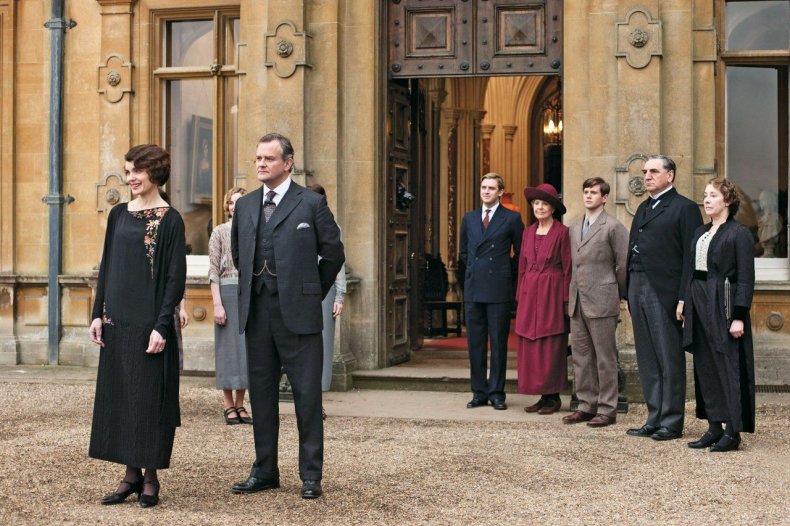 The American girls, in their immaculate House of Worth clothes and brand-new tiaras, were sneered at by an aristocracy who had been brought up to fetishize the things that money can't buy­—the date of the creation of a title, for example, or being a crack shot. In my novel, my heroine's social-climbing mother orders her a brand-new set of state robes when she becomes a duchess, only to discover that the original ancient, mildewed coronation robes have much more cachet because they signify how old the title is. For the American heiresses, who were accustomed to using money to solve all problems, this came as a bit of a shock. Even the servants would sneer at their new mistresses­—Consuelo tells a story about sitting in her freezing drawing room in Blenheim and deciding that she needed a fire. She rang the bell, and the butler appeared, but when she asked him to oblige, he looked at her with intense disapproval. "I will ask the footman to see to it, Your Grace," he told her.
But the dollar princesses had the last laugh. Without them many of the stately homes of England would have withered and died. Their snap and vigor breathed new life into the stultifying social mores of Edwardian England, and their descendants are now­—thanks to Frances Ellen Work, Princess Diana's great-grandmother—in line to the throne. The Dowager Lady Grantham would definitely not approve.
The American Heiress is published by St. Martin's Press.