Value of U.S. Dollar Down and Gold Prices Rise as North Korea Tensions Mount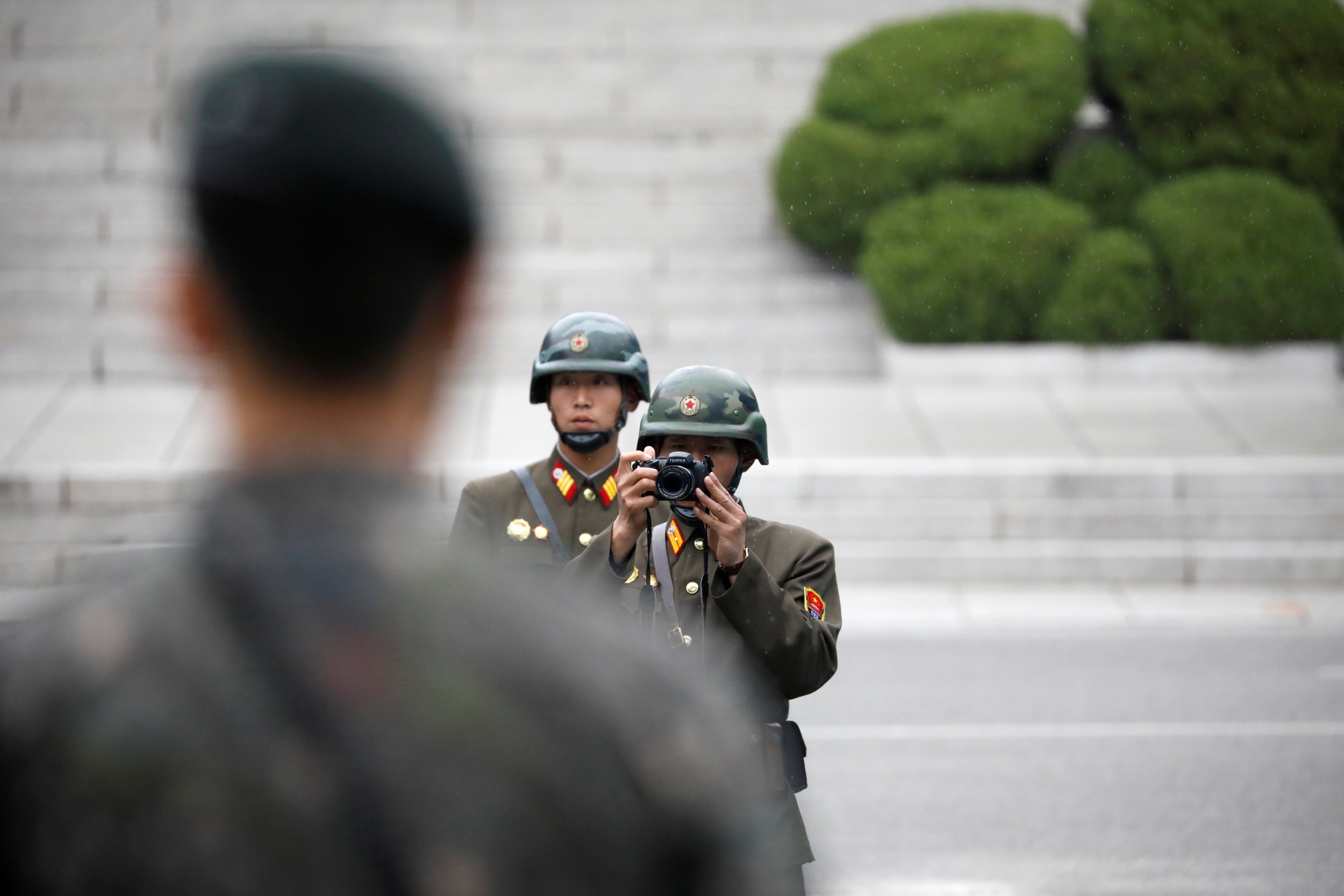 Geopolitical tensions over North Korea pressured the dollar against the yen and lifted gold prices on Monday, while U.S. stocks edged higher after three straight days of losses.
North Korea made a failed missile test launch on Sunday, adding to regional tensions that have escalated over the past weeks as U.S. President Donald Trump has taken a tough rhetorical line with Pyongyang.
"We are seeing once again a little bit of a flight to safety as a result of the news over the weekend of North Korea's attempted missile test. That's resulting in a little bit of a weakness in the U.S. dollar," said Omer Esiner, chief market analyst at Commonwealth Foreign Exchange in Washington.
The dollar fell to a five-month low against the safe-haven yen, while the U.S. dollar index was down 0.4 percent. Gold gained 0.7 percent to hit a five-month high.
Most major European markets were closed for Easter Monday, while Wall Street reopened after being closed for the Good Friday holiday.
Worries over the upcoming French elections as well as softer U.S. economic data added to the bearish sentiment. Data on Friday showed U.S. retail sales fell for a second straight month in March and consumer prices dropped for the first time in just over a year.
Data showing China's economy grew faster than expected in the first quarter helped offset the soft U.S. figures.
World stocks as measured by the MSCI world equity index rose 0.3 percent.
U.S. stocks regained some ground after the recent global risks had weighed on the market last week.
The Dow Jones Industrial Average was up 67.03 points, or 0.33 percent, to 20,520.28, the S&P 500 gained 5.64 points, or 0.24 percent, to 2,334.59 and the Nasdaq Composite added 15.55 points, or 0.27 percent, to 5,820.70.
The United States, its allies and China are working together on a range of responses to North Korea's latest failed ballistic missile test, Trump's national security adviser said on Sunday, citing what he called an international consensus to act.
That dwarfed any relief for market players after the U.S. Treasury department did not name China as a currency manipulator, avoiding an all-out confrontation on currencies between the world's two largest economies.
In a highly anticipated report on Friday, Trump's administration declined to name any major trading partner as a currency manipulator, backing away from a key campaign promise to slap that label on China.
U.S. bond prices were mostly flat. The 10-year U.S. Treasury yield was at 2.23 percent.
Oil prices fell slightly.