Dolly Parton asked the Tennessee legislature to discontinue its efforts to have a statue erected in her honor on the state's Capitol grounds. The country music legend issued a statement on Twitter on Thursday with her request.
"I want to thank the Tennessee legislature for their consideration of a bill to erect a statue of me on the Capitol grounds. I am honored and humbled by their intention but I have asked the leaders of the state legislature to remove the bill from any and all consideration," the statement reads.
Parton goes on to say in the statement that she doesn't feel it's "appropriate" for her to be put on a "pedestal," considering everything that's taking place in the world at the moment.
"I hope, though, that somewhere down the road several years from now or perhaps after I'm gone if you still feel I deserve it, then I'm certain I will stand proud in our great State Capitol as a grateful Tennessean," the statement continues. "In the meantime, I'll continue to try to do good work to make this great state proud."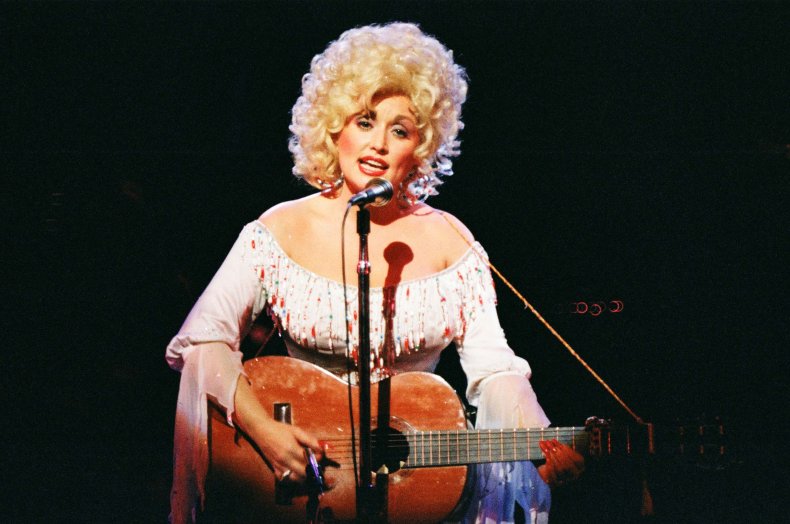 Parton's refusal of a statue in her image comes following the music icon's recent revelation that she apparently twice turned down President Donald Trump's request to honor her with a Presidential Medal of Freedom. Parton appeared on the Today show in early February and said that she first denied the offer because her husband was sick, and the second time she said no was because the coronavirus pandemic prevented her from traveling.
Despite the scheduling conflicts, Parton, who in 2020 gave scientists a $1 million dollar donation that helped fund the Moderna COVID-19 vaccine, wasn't all that sure that she'd accept the Presidential Medal of Freedom if she were to be presented with the opportunity a third time.
"Now I feel like if I take it, I'll be doing politics, so I'm not sure," the 75-year-old explained. "But I don't work for those awards. It'd be nice, but I'm not sure that I even deserve it. But it's a nice compliment for people to think that I might deserve it."
Parton is only one of five people who are known to have declined the Presidential Medal of Freedom.
In addition to her beloved music, Parton has a long list of humanitarian deeds and accolades under her belt, which make her a prime candidate for special awards and statues. In her home state of Tennessee specifically, Parton has given generous donations and helped members of the community, starting with the Dollywood Foundation, which launched in 1988 with the aim of providing scholarships to seniors at local high schools.
Over the years, Parton has also launched a library service to deliver books to children in need, raised money for families devastated by wildfires that scorched East Tennessee in 2016 and given million-dollar donations to hospitals.