Dolly Parton Husband: The Long Love Story of Dolly and Carl Dean
Dolly Parton and her husband Carl Dean met when they were very young, but have been together through thick and thin. They met before Parton had made it big in the country world, and Dean has remained out of the limelight throughout her career.
Recently, Parton shared her birthday gift to Dean with the world, which would have got some hearts racing.
In 1978, Parton was the cover girl for Playboy magazine, wearing a bunny costume which certainly showed off her assets.
Since then, in more recent years, she has said she'd love to do the same again, wearing her bunny costume as a 75-year-old woman on the cover.
She told 60 Minutes Australia in March 2020: "I don't plan to retire. I just turned 74 and I plan to be on the cover of Playboy magazine again.
"See I did Playboy magazine years ago and I thought it'd be such a hoot if they'll go for it—I don't know if they will—if I could be on the cover again when I'm 75."
However, Playboy closed its printed magazine in 2020, moving to an only online platform.
As a result, Parton had to be a little creative in order to recreate her famous Playboy cover.
She chose her husband's birthday as the perfect moment to get out her bunny suit once again.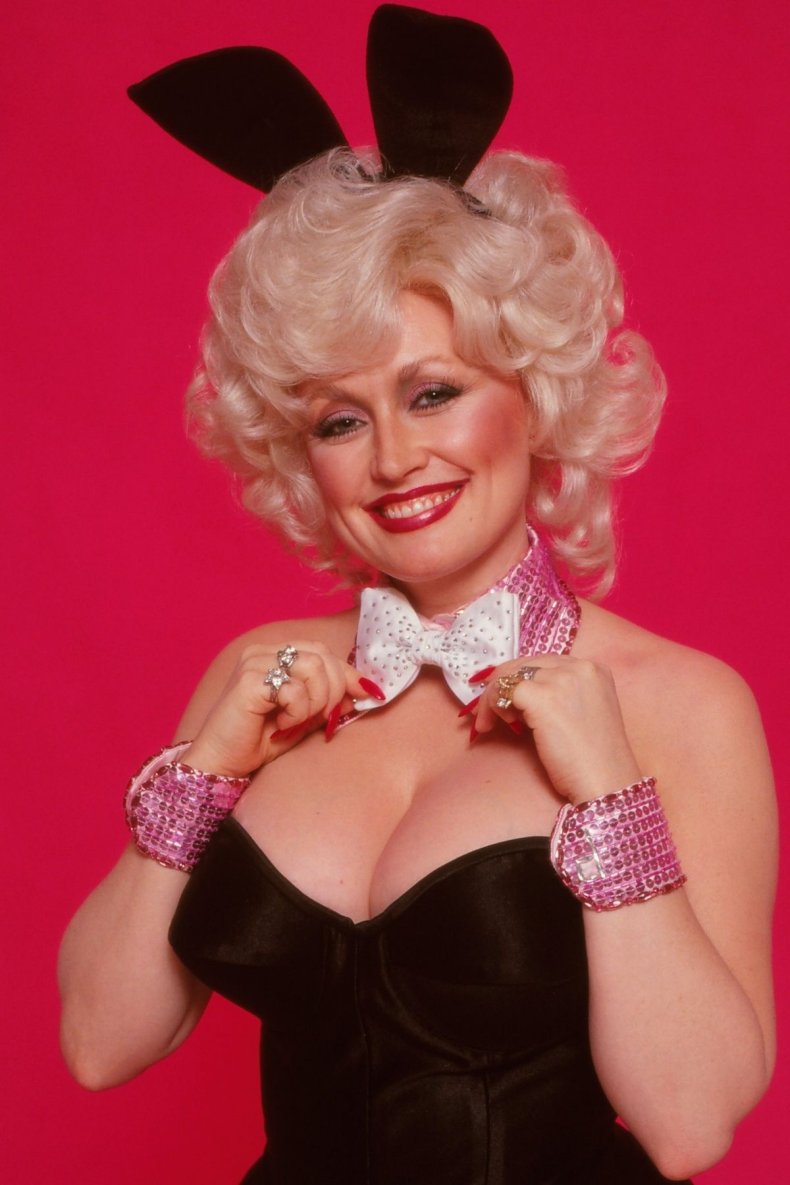 She said in an Instagram video: "Today is July 20, it's my husband Carl's birthday and you're probably wondering why I'm dressed like this? Well it's for my husband's birthday...
"My husband always loved the original cover of Playboy so I was trying to think of something to do to make him happy.
"He still thinks I'm a hot chick after 57 years and I'm not going to try and talk him out of that and I hope he agrees. What do you think?"
For his birthday, she did a photoshoot in the outfit and had a cover made to go alongside the original one, joking she is now "string cheese" compared to her "butter ball" days.
An image of her showing the two images side by side to her husband came up, as she joked she should ask Playboy to pay her for the photoshoot.
Their 57 years together is longer than many celebrity relationships, and clearly the fire is still burning bright.
Dolly Parton and Carl Dean's Love Story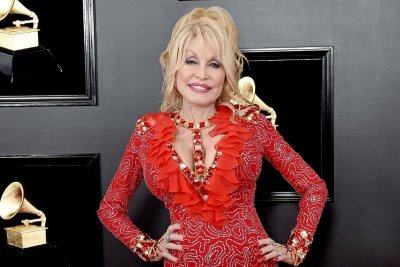 Dolly Parton was just off the bus from her home to Nashville, Tennessee, where she hoped to make it as a country music star.
Her husband, Carl Dean, saw her and quickly invited her out for dinner outside a laundromat. He was 21 years old and she was an 18-year-old, in 1964.
Speaking on their 50th wedding anniversary, Dean said in a press release: "My first thought was, 'I'm gonna marry that girl.'
"My second thought was, 'Lord she's good lookin.' And that was the day my life began."
After a two-year courtship, the pair married in a private ceremony in Ringgold, Georgia on May 30, 1966.
Her record label, Monument, did not want her to marry, but the pair could not wait and went ahead with the ceremony.
She told CMT in 2016: "We went across the state line to Ringgold, Georgia. My mother made me a little white dress and a little bouquet and a little Bible.
"But I said, 'I can't get married in a courthouse because I'll never feel married.' So we found a little Baptist church in town, and went up to Pastor Don Duvall and said, 'Would you marry us?'
"We got pictures on the steps right outside the church."
Despite Parton's mega-fame, Dean has remained out of the limelight, which Parton says was an intentional decision.
After a suggestion that Dean does not exist at all, Parton told Entertainment Tonight: "A lot of people have thought that through the years, because he does not want to be in the spotlight at all.
"It's just not who he is. He's like, a quiet, reserved person and he figured if he ever got out there in that, he'd never get a minute's peace, and he's right about that."
She also told Ellen DeGeneres that her husband does not even like to see her perform, as it makes him "nervous."
Parton said: "No, he doesn't like to do that.
"He gets nervous seeing me perform. It's almost like seeing your kid in a recital. He's afraid I'll mess up. Actually, he has seen me a time or two and it did relax him a little.
However, Dean has featured in Parton's music, as he has been the inspiration behind some of her classic hits.
On their 50th wedding anniversary, Parton shared lyrics from her song "From Here to the Moon and Back", which she wrote for him.
He is also the inspiration behind her hit "Jolene", as she wrote the song after seeing Dean with a red-haired bank teller.
Introducing the song at Glastonbury Festival during her headline set in 2014, she said: "I wrote that [song] years ago when my husband... was spending a little more time with Jolene than I thought he should be.
"I put a stop to that. I got rid of that redhead woman in a hurry... Had it not been for that woman I would never have written 'Jolene' and I wouldn't have made all that money, so thank you, Jolene."