Dolly Parton Just Released A Christmas Song In August And It Could Save 2020
While scrolling through Spotify's New Music Friday, surprises are expected. Maybe one of your favorite artists released a single you knew nothing about, or you've discovered a new favorite band from a quick, accidental play.
But what you likely weren't expecting to find on Friday is a Christmas song--released in August--by none other than the legendary Dolly Parton. While it's a bit odd to see anything Christmas related this early in the year—including Parton decked out in a holiday-themed dress—anything goes in 2020 and we're happy to roll with it.
Parton released "Mary, Did You Know?" on Friday as the first single from her upcoming Christmas album, A Holly Dolly Christmas. The song is a cover that was first recorded in 1991 by Michael English. It's remained a classic Christmas ode, one that's been covered by Pentatonix, Rascal Flatts and many more.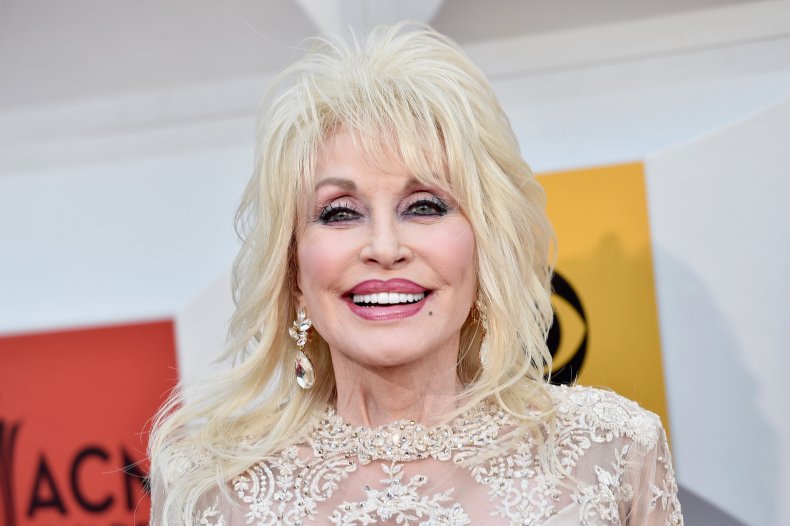 With Parton's unique spin, it's a haunting rendition of the classic song. Comparatively, "Mary, Did You Know?" is a bit slower and more serene than many Christmas radio hits, which makes it a fitting first release in a year as wild and confusing as 2020.
Parton commented on the song via Instagram ahead of the release and shared that recording it was a deep experience for her. "I got very emotional recording 'Mary, Did You Know?'" she wrote in an Instagram caption. "It's the sweetest song about beautiful things being born out of unexpected situations and that's a message we all need to hear now more than ever."
The legendary country artist went on to call her rendition "heartfelt," and we have to agree. Parton's iconic vocals, matched with the tempo and topic make it feel like a safe haven and a bright look to the future—one where Christmas still exists despite the global turmoil.
And there's so much more to look forward to. Parton is releasing a full Christmas album on October 2. A Holly Dolly Christmas will feature a list of features, including appearances by her goddaughter, Miley Cyrus, and father Billy Ray Cyrus, Willie Nelson, Michael Bublé, Jimmy Fallon and her own brother, Randy Parton.
According to the official tracklist, "Mary, Did You Know?" will close out the album of Christmas classics, and a few original songs. "I figured since everybody probably wouldn't get to celebrate Christmas, as usual, this year, I wanted to be creative instead of sitting around at the house this summer," Parton said in the release.
"So I put on my mask, gloves and practiced social distancing, as well as all of the wonderful musicians and singers, and we proceeded to put together what I think is some of the best work that I've ever done."
Newsweek reached out to Parton for further comment on the album but didn't hear back at the time of publication.
Can't wait for Parton's Christmas album to get in the spirit? She's already released a few Christmas albums that are streaming on Spotify now. So, go ahead: put up your tree and ignite your jolly spirit. We won't tell.