Dolly Parton's 'Playboy' Cover Video Watched Over 8M Times
Dolly Parton has delighted fans once again with her latest social media post.
The beloved singer has recreated her iconic 1978 Playboy cover in a video that has been viewed more than eight million times across Twitter, Instagram and Facebook.
The legendary country musician donned the signature Playboy ears and a leotard to surprise her husband Carl Dean on his birthday.
"You're probably wondering why I'm dressed like this," she said while wearing the famous strapless bodysuit and bunny ears. "Well, it's for my husband's birthday. Remember some time back I said I was gonna pose on Playboy magazine when I'm 75? Well, I'm 75 and they don't have a magazine anymore, but my husband always loved the original cover of Playboy."
Parton explained that she organized a new shoot for Dean because he love her original Playboy cover so much.
"I was trying to think of something to do to make him happy. He still thinks I'm a hot chick after 57 years and I'm not gonna try to talk him out of that," Parton said.
"In the first one, I was kind of a butter-ball," she joked. "Well I'm string cheese now! But he'll probably think I'm cream cheese, I hope."
Parton and Dean have been married since 1966 and despite his wife's worldwide fame, has remained extremely private.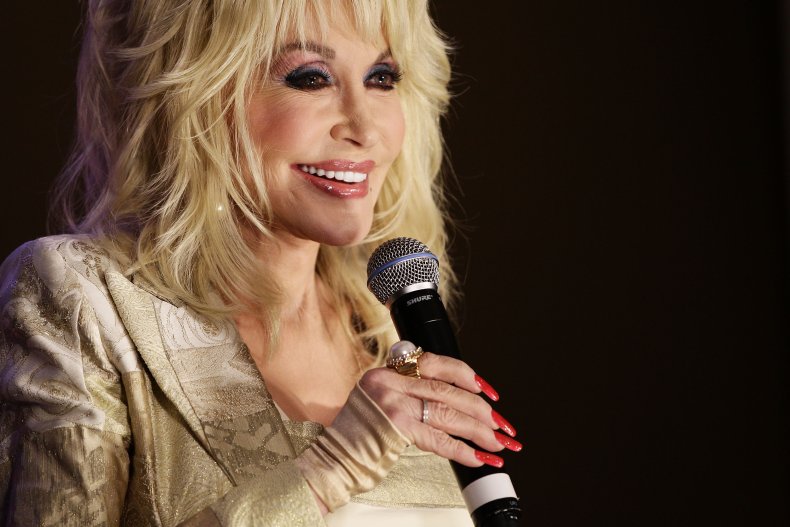 However, Parton's post gave fans a rare glimpse of Dean—well, the back of his head.
Speaking about her marriage in 2016, Parton told Vogue about how she has always strived to protect her husband's privacy.
"My husband is not one who wants to be just thrown out there," the singer said. "He's very private, and I've always respected that for him and about him. And so, we just try to live our lives.
"Everybody is not entitled to every single thing you do and thought you think, although I do share as much of my life as I possibly can. I'm not holding back any information, but there are just some things that are sacred and private."
Dean has spoken about his love for Parton before.
Speaking on their 50th wedding anniversary, Dean said in a press release: "My first thought was, 'I'm gonna marry that girl.'
"My second thought was, 'Lord she's good lookin.' And that was the day my life began."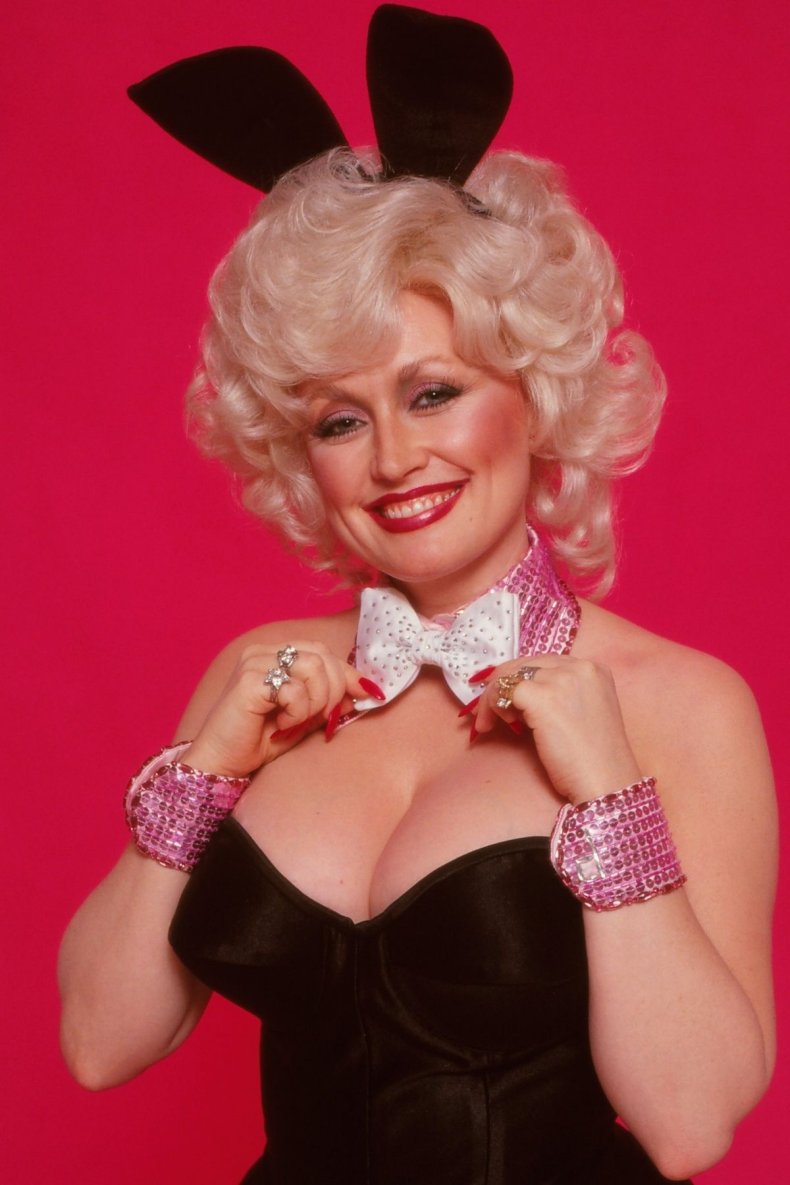 Parton once revealed that she wrote her iconic hit "Jolene" about her husband after seeing him speak to a red-haired bank clerk.
"I wrote that [song] years ago when my husband... was spending a little more time with Jolene than I thought he should be," she said at Glastonbury Festival in 2014.
"I put a stop to that. I got rid of that redhead woman in a hurry... Had it not been for that woman I would never have written 'Jolene' and I wouldn't have made all that money, so thank you, Jolene."