Internet Heaps Praise on Dolly Parton After She Donated $1m to COVID-19 Vaccine Trial
Dolly Parton has once again demonstrated why she is so beloved around the world after donating $1 million to a COVID-19 vaccine trial that has been highly successful.
U.S. biotechnology firm Moderna announced on Monday that its vaccine was over 94 percent effective in protecting against coronavirus. It has now emerged that the country singer and philanthropist donated the sum towards the research for this trial.
The news follows the announcement of a separate vaccine from pharmaceutical firm Pfizer last week.
Parton's donation came through her support of the Vanderbilt University Medical Center in Nashville, Tennessee. The New England Journal of Medicine has reported that she donated her own money to aid the research earlier this year. Footnotes in the journal show that funding came from the "Dolly Parton COVID-19 Research Fund."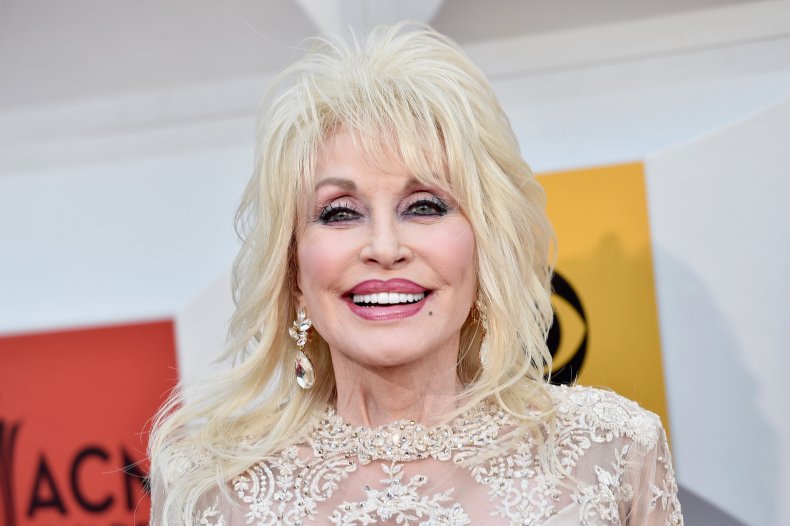 The 74-year-old singer announced her donation in April, posting on Instagram: "My longtime friend Dr. Naji Abumrad, who's been involved in research at Vanderbilt for many years, informed me that they were making some exciting advancements towards research of the coronavirus for a cure. I am making a donation of $1 million to Vanderbilt towards that research and to encourage people that can afford it to make donations."
The "Nine to Five" singer's name began trending on Twitter after word got out that her contribution aided the successful vaccine trial, instilling hope for an end to the pandemic.
One person tweeted: "Dolly Parton donated $1 million to Vanderbilt for vaccine research. Vanderbilt researchers were involved in the Moderna trials. Ergo, Dolly Parton helped cure COVID."
"Not only did Dolly Parton write 'Jolene' and 'I Will Always Love You' on the same day, but she also potentially saved the world," tweeted radio host Eric Alper.
Actress Patricia Arquette wrote: "You thought you loved Dolly Parton before."
Screenwriter Sarah Dollard joked: "Everything is terrible but at least we're alive at the same time as Dolly Parton."
Another user added: "Dolly Parton continues to be one of the best people."
One tweet reads: "Dolly Parton is one of those rare celebrities for whom I can say that the more I learn about her, the more I like her, rather than vice versa."
The country music icon once said: "We cannot direct the wind, but we can adjust the sails." It looks like her donation may well have helped to change the course of the COVID pandemic.