Dolly Parton Weighs in on Her Decision to Help Fund COVID Vaccine
Country legend Dolly Parton used some of her music fortune to help further Coronavirus research and prevention in 2020. The star opened up about why she chose to put her money behind the COVID vaccine, and it's heartwarming, to say the least.
Parton spoke with NBC News on Tuesday and uploaded her video interview to Twitter. "When I donated the money to the Covid fund I just wanted it to do good and evidently, it is!" she captioned the video. "Let's just hope we can find a cure real soon."
During the conversation, Parton commented briefly on hope for a healthy future for all. When told her "dollars are making a difference," she replied. "Yeah, that's what I understand this morning," Parton said. "I haven't read up enough. They told me that just before I went on the air—that they may be asking me about that. I'm just happy that anything I do can help somebody else."
Helping somebody else is an understatement in the case of the COVID vaccine. While it's not yet FDA approved, Parton's donation of $1 million to Vanderbilt University apparently helped to solidify a possible COVID vaccine that could help prevent further infections of the respiratory virus globally. Parton is even mentioned in the initial vaccine report for Moderna, a pending COVID vaccine that could be "94.5 percent effective against coronavirus," according to CNN.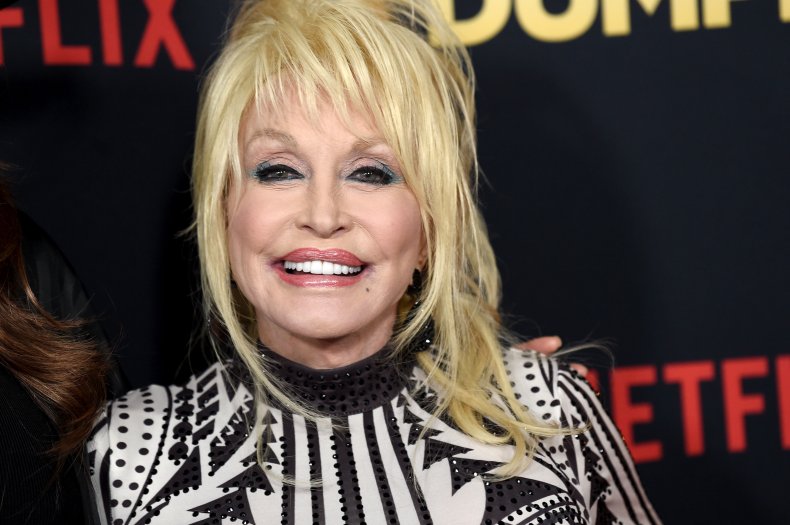 Parton continued. "When I donated the money to the COVID fund, I just wanted it to do good and evidently, it is. Let's just hope we find a cure real soon."
Moderna's COVID vaccine that has impressed experts globally, including America's leading COVID voice, Dr. Anthony Fauci. "I would have settled for a 70 percent or 75 percent effective vaccine; I think that would be terrific," he told Time. "I had said that 90 percent or 95 percent would be aspirational but quite frankly I didn't think we were going to have a vaccine with that high a degree of efficacy. I was very, very, very pleasantly surprised and admit I did not predict it would be that good."
Twitter users were quick to congratulate Parton, as well as praise the musician for her donation. Nearly all comments on her repost of the NBC interview applauded her kindness, which fans know Parton has embodied throughout her career. Many appeared to appreciate not only Parton but the good news regarding the vaccine. One commenter even called Parton an "American queen," a title difficult to argue given Parton's enduring legacy.