Heartbreaking Image Shows Grieving Dolphin Carrying Its Dead Calf After It Got Tangled in Fishing Gear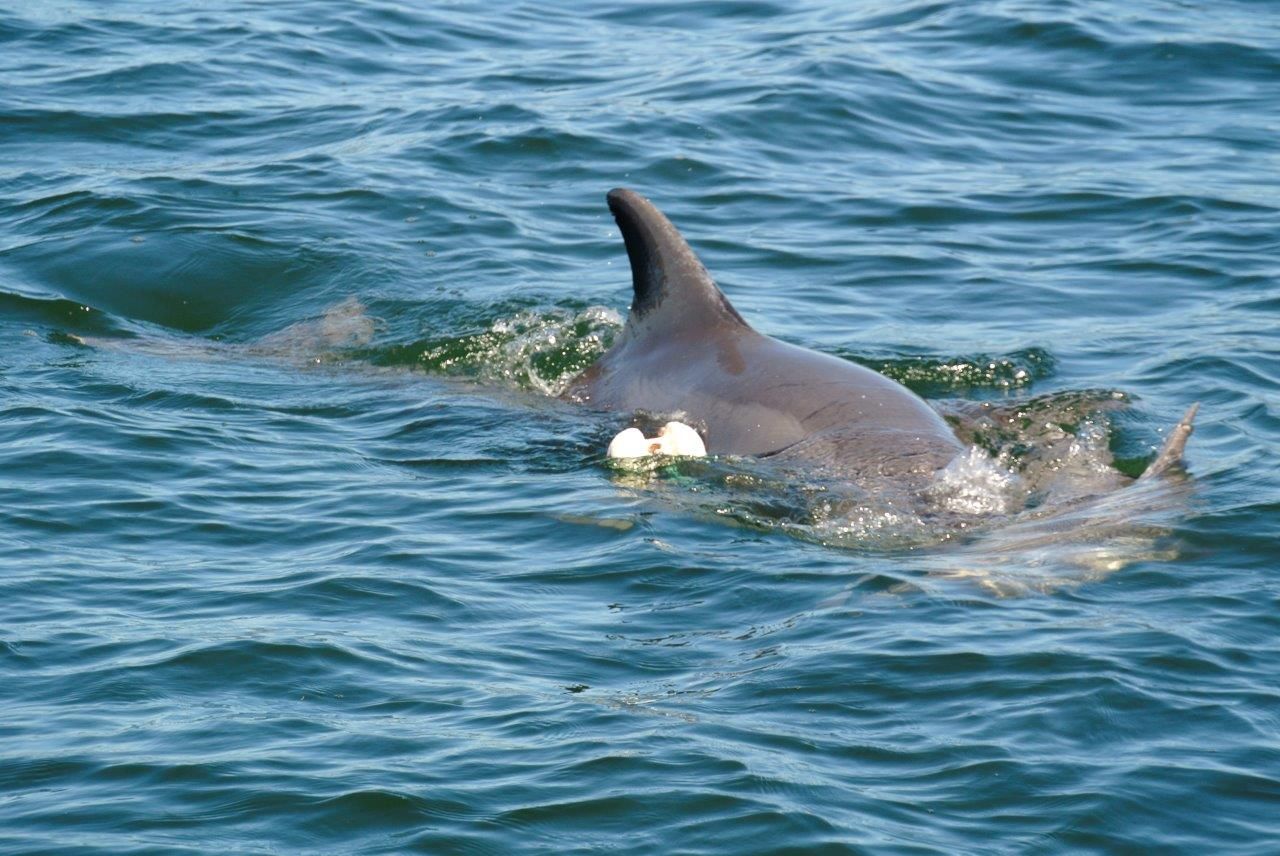 A dolphin in Australia spent Monday swimming with the body of its calf, after the young creature became caught in a crab pot and died.
Wildlife authorities posted an image of the mother and child swimming to social media Tuesday, and asked the public to remember to properly dispose of fishing lines and rope.
The dolphins were spotted Monday by a member of the public at Swan Canning Riverpark in Perth, Western Australia's Parks and Wildlife service reported. The government body called the event "a sad outcome."
"Dolphins are highly intelligent creatures and are known to stay with their young for a period of time following a death," Parks and Wildlife added. "We will continue to monitor the pair and remove the calf when appropriate to do so."
Last summer, a killer whale known as J35, or Tahlequah, carried her dead newborn for 17 days through the waters of the Puget Sound. Unable to properly feed herself, researchers feared for the mother's health during her ordeal. "Even if her family is foraging for and sharing fish with her, J35 cannot be getting the… nutrition she needs," University of Washington scientist Deborah Giles told The Seattle Times.
Tahlequah's extended period of mourning was unusual for orcas. "Mother animals do grieve for their dead offspring and carry them or touch them for a while if they can," Ken Balcomb, founding director of the Center for Whale Research, told Newsweek at the time. "What is unusual is the length of time she is carrying and the critical photo-documentation we are able to do over this time of grieving."
Tahlequah's pod made headlines again in August and September last year, when another orca, J50, became emaciated. Fearing infection, researchers gave the whale, also known as "Scarlet," antibiotics via a dart gun.
But in September, Balcomb said J35, who had not been seen with her pod for some time, was most likely dead. A lack of available Puget Sound chinook salmon is thought to have contributed to her health problems.
"Humans must wake up to the realization that our population growth and unmitigated appetite for natural resources turned into money is creating environmental catastrophe for other species and ecosystems that ultimately we need for our own survival," Balcomb told Newsweek before the orca disappeared. "We all read that the oceans and atmosphere are warming and becoming unsustainable for life as we know it, but this little message from J35 is telling us how it ends if we don't change the paradigm."