Dolphin Discovered Shot Dead on Beach in California in 'Vicious Act of Brutality'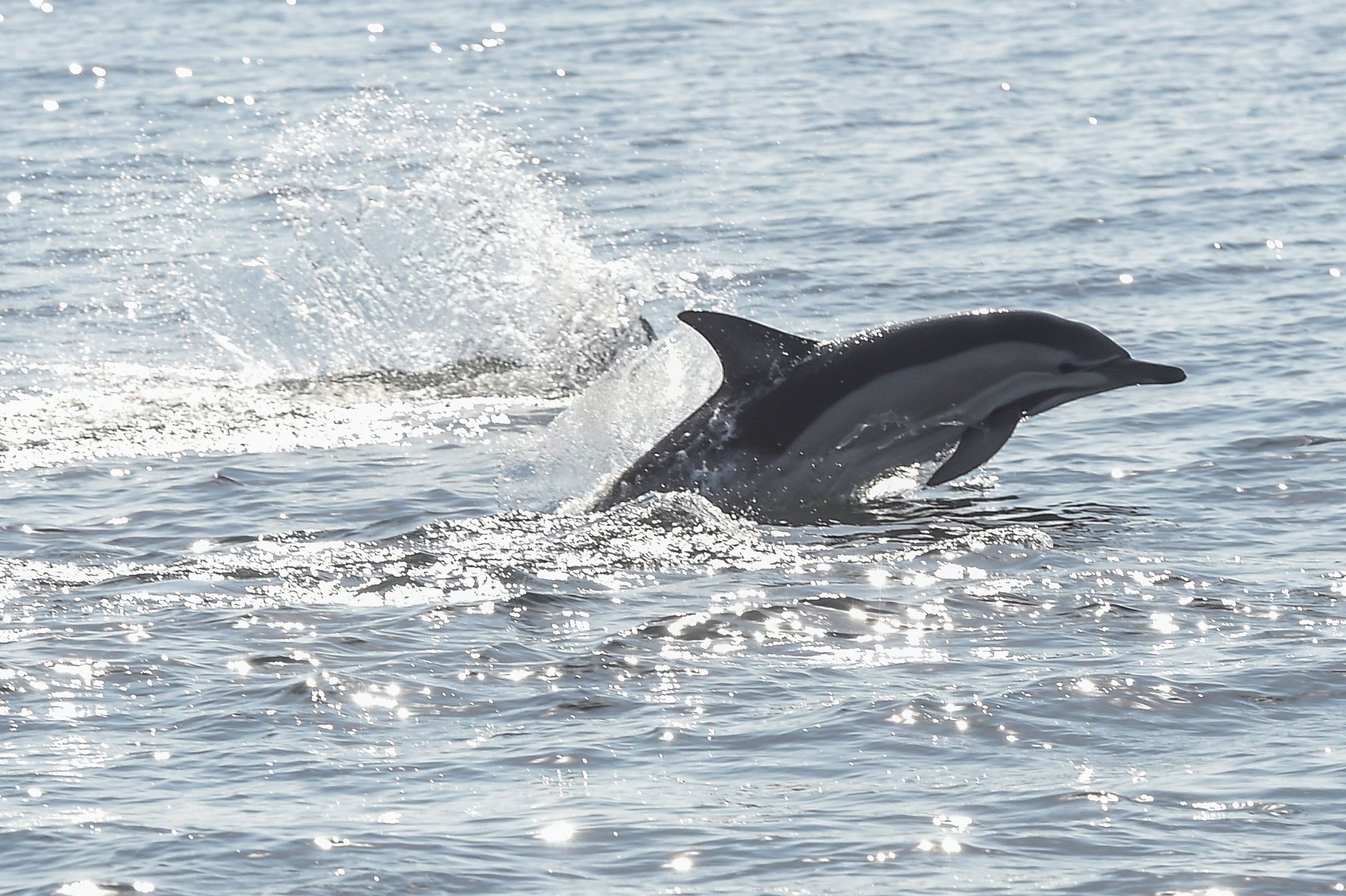 A dolphin found dead on a beach near Los Angeles had suffered a bullet wound in an attack described by a local animal rescue organization as a "vicious act of brutality."
Marine Animal Rescue, based in El Segundo, is now offering a $5,000 reward for information leading to the conviction of the person that shot the dolphin.
Peter Wallerstein, the group's founder and president, was notified about a dolphin spotted in the surf on Manhattan Beach on the morning of November 8. He managed to retrieve the dolphin, which was already dead, from the water with the help of a lifeguard, he told NBC News.
Wallerstein said a doctor—Lauren Palmer—from a local animal rehabilitation center—Marine Mammal Care Center Los Angeles—was able to retrieve the bullet that killed the mammal. "It's just a vicious act of brutality," he told NBC.
Wallerstein contacted the National Marine Fisheries Service to ask them to open an investigation into the incident and establish what had happened—and who was involved.
"They'll do the best they can," Wallerstein explained. "They have the bullet and they have evidence of the shooting. We very rarely find these people but what the reward does is put them on notice."
The animal rescue veteran—Wallerstein has been working in the field for 30 years—said he was unsure why someone would shoot a dolphin. He noted he had never seen an incident like this one before.
"I've had sea lions shot but never had a dolphin," he explained. "But maybe the dolphins have drifted back into ocean, we don't know."
Marine Animal Rescue was founded in 1985 to help animals in distress along the coast. According to the group's website, its staff often help beached whales, dolphins, seals and sea lions.
The group posted a photo of the dead dolphin, warning it was "upsetting." Alongside the photo, the body said, "There is NO excuse for such brutality against these beautiful animals."
Dolphins are protected under the Marine Mammal Protection Act of 1972, which bars harassing, harming, killing or feeding them, The Independent explained. Those who kill dolphins can face fines of up to $100,000 and up to one year in jail.
Earlier this year, a pregnant bottlefish dolphin was shot dead in southern Mississippi. A necropsy found that the dolphin had died as a result of the gunshot wound, while the calf died as a result of its mother's death. The bullet was found in the animal's lung.
According to the The National Oceanic and Atmospheric Administration, wildlife organizations Lightkeepers, The Humane Society of the United States, CetLaw, Ocean Experience, the Animal Welfare Institute and Dolphins Plus Marine Mammal Responder offered a combined reward of $11,500 for information leading to a conviction.