Video: Paddleboarder Sent Flying by Leaping Dolphin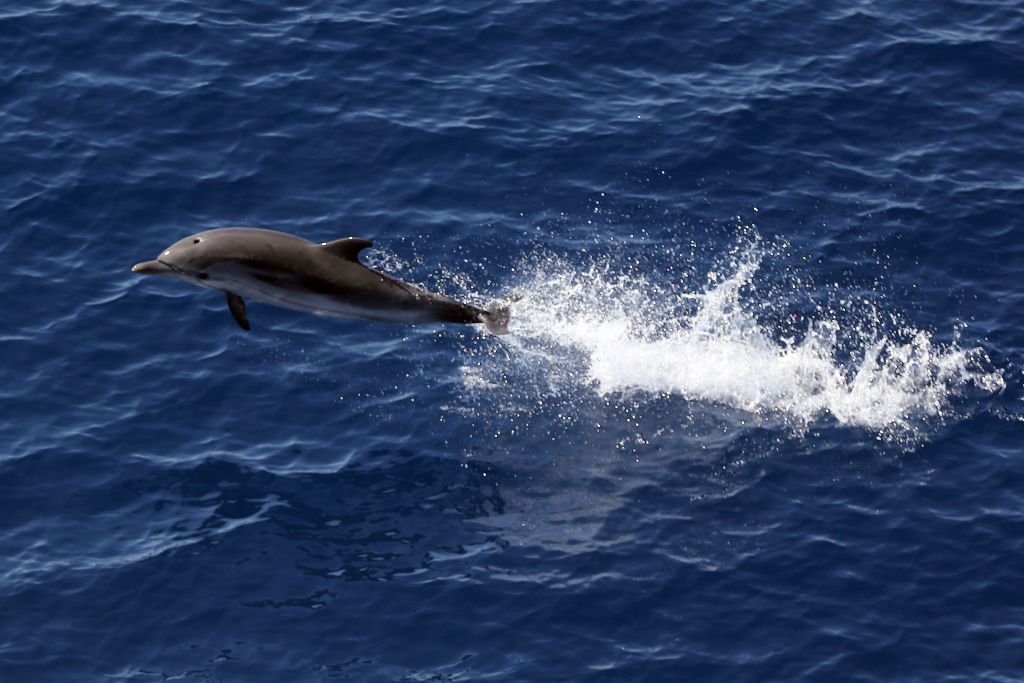 A paddleboarder was knocked into the ocean when a leaping dolphin parted from its pod and struck him in mid air.
Andrew Hill, a stand-up paddleboarder, was heading out to sea in Gracetown, Western Australia, when the incident happened.
A pod of dolphins caught a wave and were heading towards Hill. "Eight or nine of them decided to catch that wave and surf straight at me," he told Seven News.
And, as footage which has gone viral across social media shows, one decided to leap out of the water and sends Hill flying off his board.
He said: "Hats off to him, he collected me really well."
Take a look at the incident here:
To Hill's relief, Lucas Englert was on the beach filming the dolphins and caught the action on camera.
He said Hill had been concerned no-one would believe him.
"He was actually very happy because I don't think he thought that anyone was actually going to believe his story—so now he's got the proof." Englert said.
Hill added that he enjoyed seeing the dolphins in the surf, but preferred them to be a little bit further away.
This was one of the more pleasant incidents Gracetown has seen in recent weeks, for a fortnight ago it was the location of two shark attacks with 24 hours.
A first man, Alejandro Travaglini, managed to bodysurf back to the beach with his leg bloodied after being mauled by a four-meter long shark.
The 37-year-old father-of-two fought off the shark before it returned and dragged him underwater, according to the Western Australian.
The second victim, Jason Longgrass from Denmark, said he had been unaware the beach was closed, and he described the shark as being four meters long.