Dolphins' Teeth Removed So They Could Swim With Tourists on 'Paradise' Island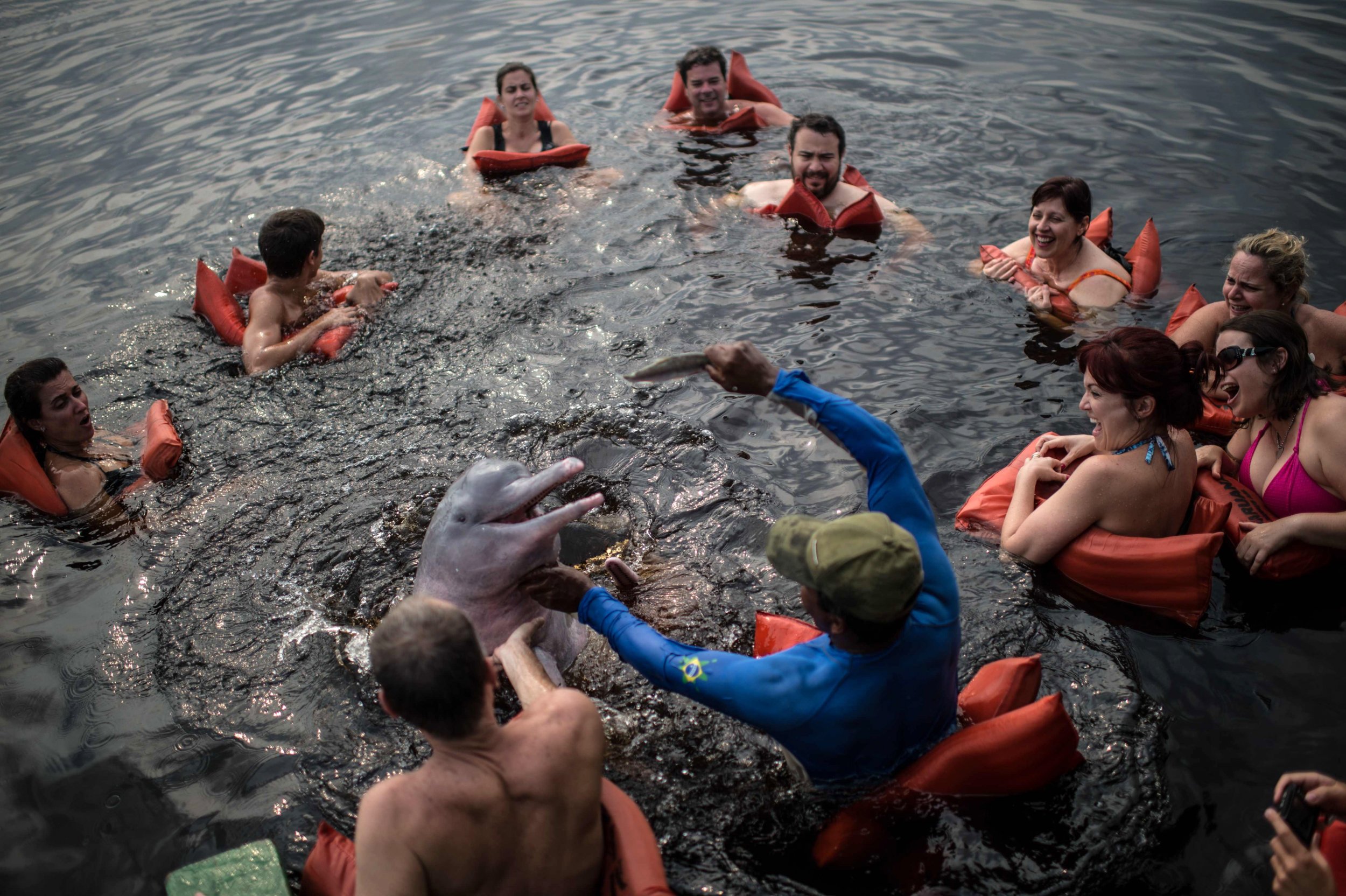 Every year, millions of people flock to the Indonesian islands of Bali, Lombok and Gili Trawangan, lured by the rich culture, crystal-clear water and volcanic mountains covered in thick forest.
But for many animals, the islands are far from a paradise destination. Among the popular attractions on offer are a number of wildlife venues, where animals such as elephants, dolphins and orangutans are held in captivity, specifically for the purpose of entertaining tourists.
A new report published by nonprofit World Animal Protection (WAP) investigated 26 of these venues and painted a bleak picture of the conditions that these animals are forced to endure every day.
WAP found that all venues failed to meet the basic needs of the animals they kept, highlighting various welfare issues that led to significant suffering. These included extreme restraint through cages and chains, limited opportunities to naturally socialize with other animals, participation in stressful and harmful activities, forced interaction with people, non-existent or insufficient veterinary care, and inadequate nutrition and diet.
Researchers surveyed more than 1,500 animals and found evidence of dolphins being kept in severely insufficient pools which were far too small for them. Elephants suffered cruel and intensive training that involved severe and traumatizing restraint and pain, and orangutans were forced to entertain and take selfies with long queues of tourists.
Among the more disturbing findings, one venue was even found to have filed down or entirely removed the teeth of its dolphins to ensure that they were unable to inflict serious bites on swimmers.
"It's a tragedy that Bali, such a beautiful destination for tourists, forces its captive wild animals to endure such grotesque and horrific conditions," Steve McIvor, CEO of WAP said in a statement. "Behind the scenes, wild animals are being taken from their mothers as babies or bred in captivity to be kept in filthy, cramped conditions, or repeatedly forced to interact with tourist for hours on end.
"Bali is an idyllic paradise and its economy relies on the millions of tourists who travel there each year. Sadly, until Bali improves animal welfare at these dreadful venues, we are urging tourists to avoid them," he added.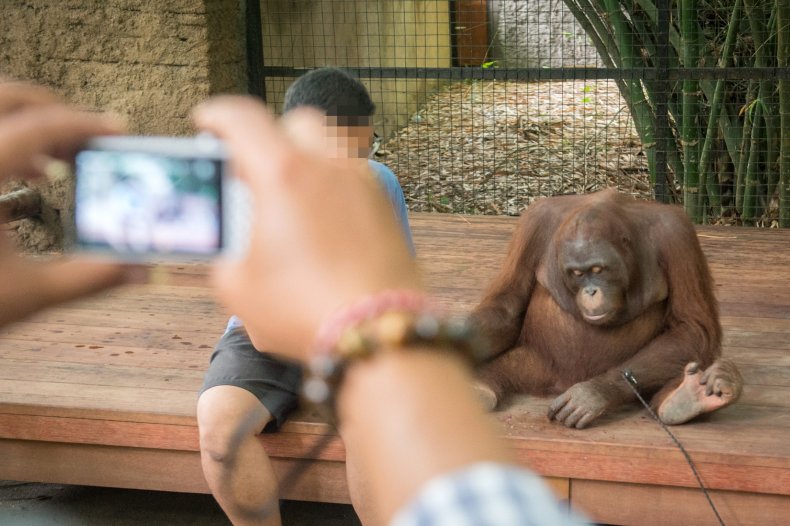 This is not just a problem in Indonesia. Across the world, wild animals are being captured or bred in captivity to be used in the tourism industry.
In light of the report, WAP is encouraging holidaymakers to boycott travel companies that promote and support cruel venues.
"If you can ride, hug or have a selfie with a wild animal, then it's cruel—don't do it, no matter how many 'likes' it will get on social media," McIvor said.