Domestic Terror, Long the Law's Blind Spot, Allowed Capitol Attack
The specter of domestic terrorism has for years been a blind spot for U.S. law enforcement agencies, which, despite raising the alarm on the growing threat, have allowed it to fester and evolve into the nation's top security threat, experts and former officials told Newsweek.
Radical forces including far-right organizations supportive of then-President Donald Trump seized the attention not only of the country but of the world with last month's brazen storming of the Capitol Building, an incident that left five people dead.
Prior to the fateful event, the ranks of these groups had begun to expand across the nation, some underground and others in plain sight, as the U.S. government focused narrowly on the threat of jihadi organizations such as Al-Qaeda and the Islamic State, also known as ISIS.
"The failure to prioritize other forms of terrorism besides those committed by Islamic groups contributed to the January 6th attack," one former federal law enforcement intelligence analyst who spoke on the condition of anonymity told Newsweek.
Carmen Best, who served as chief of the Seattle Police Department for two years until last August, agreed with that assessment.
"Everyone around the world has had a laser focus on international terrorists, especially post-9/11, and they are a real threat," she told Newsweek. "But that doesn't diminish the fact that we have domestic terrorist threats too, and they, too, have been growing."
The attacks on the World Trade Center on 9/11 prompted fundamental changes in U.S. law enforcement, paving the way for the establishment of powerful, fortified counterterrorism commands across multiple agencies seeking to rout out any foreign-inspired plots to strike the country.
While no attacks have come close to matching the scale of bloodshed inflicted on that fateful day 20 years ago this September, a swelling stream of homegrown ideologically driven violence has managed to leave a long line of casualties without attracting anywhere near the level of federal attention that foreign-based terrorism receives.
"It's very clear that federal law enforcement could do a lot more to inhibit the advancement and the increasing number of domestic terrorist situations that we've had," Best said. "It's very clear from the history that had we been more engaged and involved with local authorities, we could have done more, probably sooner."
This oversight has had real-world consequences.
"We've missed some things," she said. "We could probably have precluded some really dangerous acts from occurring."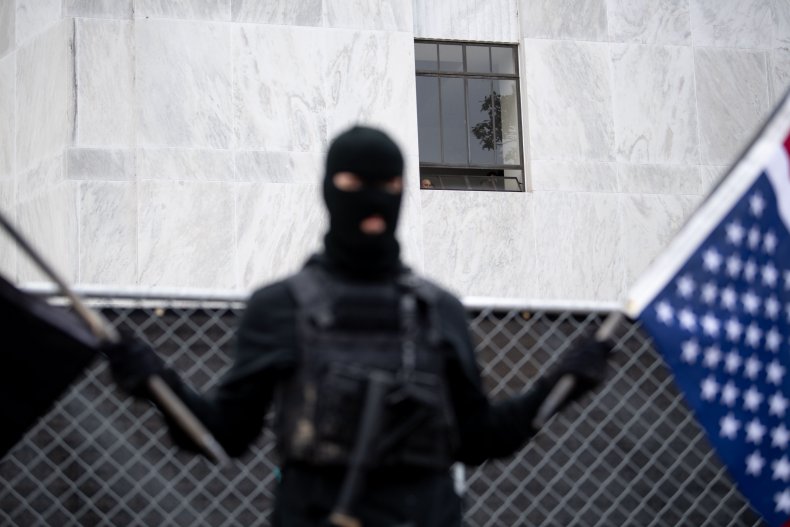 Best attributes this failure at least in part to legal restrictions that constrain the ability of federal law enforcement agencies to surveil U.S. citizens.
Some of these laws can be traced back to the Church Committee, named for its chairman, Sen. Frank Church (D, Idaho), formally known as the United States Senate Select Committee to Study Governmental Operations with Respect to Intelligence Activities, which was convened in 1975.
The Church Committee exposed systematic intrusions by the FBI into local domestic groups from the Ku Klux Klan to the Black Panthers, but mostly targeting an array of left-wing groups critical of U.S. government policies such as the war in Vietnam. To this day, the FBI and the multi-agency Joint Terrorism Task Force remain legally limited in the scope of their ability to monitor U.S. citizens without demonstrating a link to international conspiracies.
"There are legal constraints that limit what these agencies can and cannot do," Ali Soufan, a former FBI special agent who serves as CEO of The Soufan Group, told Newsweek.
Soufan made a name for himself in transforming the way in which the U.S. government responded to the growing threat posed by Islamists forces from abroad. He spent years collecting some of the most compelling intelligence involving Al-Qaeda and its intention to strike the U.S. ahead of the 9/11 attacks, and may be the man who came closest to preventing the fateful plot.
Today, he's warning of a new and different type of threat, one born and bred in the United States.
"I think that while it may have been the case in the past that when Americans thought of terrorists they thought of jihadists, which is only natural given the damage that the 9/11 attacks inflicted upon our national psyche," Soufan said, "we should also give Americans more credit."
He referenced recent deadly events including the 2017 Charlottesville car attack, the 2018 Pittsburgh synagogue shooting and the 2019 El Paso Walmart attack. The death toll inflicted by far-right violence in the U.S. far outweighs that incurred by designated foreign terrorist organizations and their acolytes over the past 10 years.
Still, federal agencies remain ill-equipped to handle the issue.
"Some organizations, including The Soufan Center, have been sounding the alarm bell for years to raise the issue of a rising threat posed by far-right extremism, including on U.S. soil," Soufan said. "But the fact remains that the FBI and JTTF are still lacking some of the tools and resources necessary to properly combat the threat."
He advocates not just reinforcing law enforcement capacity to tackle this threat, but also implementing new strategies that include identifying the "broader network" that often provides direct or indirect support to so-called "lone wolf" actors.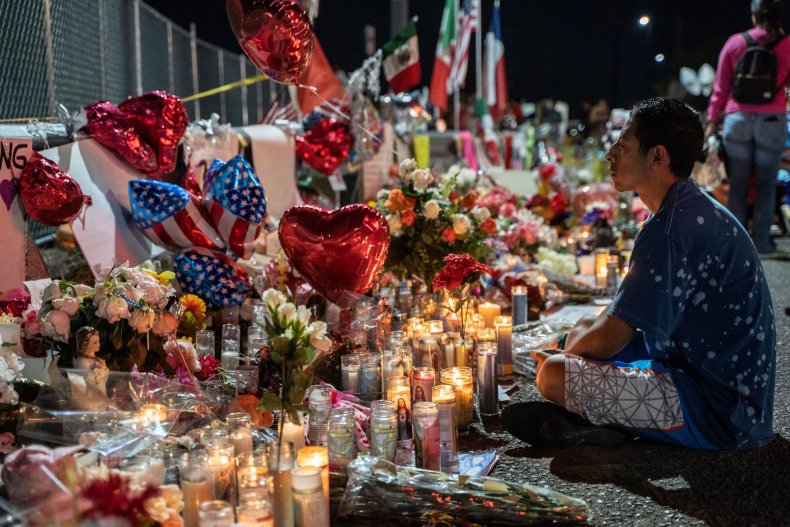 Soufan also recommends solutions that go beyond law enforcement altogether, including the use of "civil society organizations, mental health professionals and educational institutions."
Such an approach, he argued, often fails to pique the interest of elected officials looking to capitalize on immediate results while failing to address the underlying issues that fuel the terrorist activity.
"This is often an unsatisfying answer for politicians, who favor a strategy that can be simplified and 'sold' to their constituency," Soufan said, "with effects that are measurable in the short course of an election cycle."
But, left unchecked, far-right and other anti-government forces managed to storm one of the most iconic symbols of democracy, the U.S. Capitol.
"The culture of impunity felt by these groups contributed to the tragic events on that day," Soufan told Newsweek.
Although scenes of protesters clashing with security forces on January 6, destroying property and hunting for lawmakers in the process of certifying then-President-elect Joe Biden's victory proved shocking, many experts argue they should have come as no surprise given recent trends running rampant through the country.
Anti-Defamation League CEO Jonathan A. Greenblatt felt what happened was not at all unexpected, and that a sequel to such an unprecedented assault is not out of the question.
"What happened at the U.S. Capitol was in some ways the most predictable terror attack in American history," Greenblatt told Newsweek. "Just as the insurrection did not materialize out of nowhere, so too has the threat not dissipated in its aftermath."
He likened the recent rapid rise of the ideology that fueled the events of January 6 to a disease, not unlike the COVID-19 pandemic that has ravaged the United States, inflaming social and economic frustrations surrounding the recent election.
"There is a new mutant strain of extremists lashing out at elected officials in the wake of last November's election, and they are emboldened like never before," Greenblatt said. "We believe that now is time for action. That is why we are proposing not just a whole-of-government approach, but a whole-of-society strategy to combat domestic extremism."
The new ADL plan, labeled "PROTECT," consists of a seven-point roadmap that the group believes will help prevent the sort of malign mayhem of January 6 from reoccurring.
The seven points are named "Prioritize Preventing and Countering Domestic Terrorism," "Resource According to the Threat," "Oppose Extremists in Government Service," "Take Domestic Terrorism Prevention Measures," "End the Complicity of Social Media in Facilitating Extremism," "Create an Independent Clearinghouse for Online Extremist Content" and "Target Foreign White Supremacist Terrorist Groups."
The overarching goal, according to an accompanying statement sent to Newsweek, is to "significantly help prevent and counter domestic terrorism—more so than any one policy or law —and should do so while protecting vulnerable people and communities against the risk of government overreach."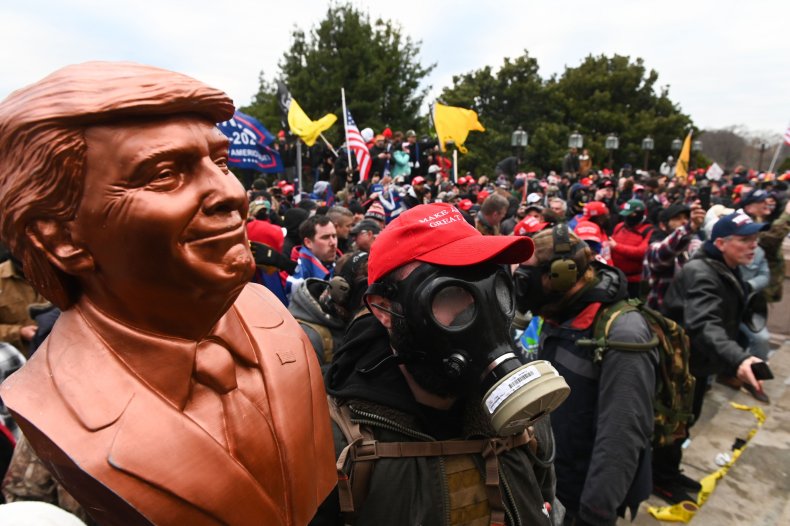 Civil rights groups and activists have raised concerns about the potential for an excessive government response to the rise of domestic extremism, keeping in mind pre-Church Committee abuses and other accusations lodged against federal agencies after the post-9/11 PATRIOT Act gave them sweeping powers.
Such an overreaction opens up the possibility of not only hurting some of the most vulnerable groups in the country, but also the risk of exacerbating the threat at hand by serving to encourage anti-government elements.
Rep. Ruben Gallego (D-Ariz.) argues that rather than inventing new laws, there needs to be a concerted effort to apply existing ones to individuals who possess the capacity and intention to cause harm.
Much in the way federal law enforcement tackled organized crime, not necessarily by going after affiliation but by searching for an array of lesser crimes, he said law enforcement should be attentive in pursuing lesser charges such as domestic violence and weapons violations.
"There's ways for us to keep these guys penned in without the capability for them to really grow fast," Gallego told Newsweek. "Just start bringing them in for anything."
But the worst thing we can do, he warned, is to continue to ignore them. He said this mistake would only serve to instill a sense of immunity among a faction that has long enjoyed exception in the eyes of the law, allowing it to attack the very house in which the law is written, and set the stage for further acts of violence.
"Ignoring domestic terrorism from a law enforcement perspective allowed it to grow like a cancer," Gallego said. "It went unchecked, and only emboldened them more and more, I think, in the open, to plan their insurrection."