FBI Director Christopher Wray Says A Majority of Domestic Terrorism Cases are Motivated by White Supremacist Violence
FBI Director Christopher Wray said that the bureau has made "about the same number" of domestic terrorism arrests as international terrorism arrests so far this year and that a majority of domestic cases are motivated by white supremacy.
Wray was on Capitol Hill on Tuesday morning to testify before the Senate Judiciary Committee about congressional oversight of the FBI. Wray's hearing was considered a preview of what former special counsel Robert Mueller is likely to face when he appears before lawmakers on Wednesday to answer questions on the Russia probe.
The FBI director told lawmakers that he considered "homegrown violent extremists" to be the greatest threat to the United States. Wray clarified that those extremists are inspired by foreign jihadist organizations.
Democratic Senator Dick Durbin immediately challenged Wray, pointing to an FBI/DHS intelligence report from May 2017 which found that white supremacists were responsible for more homicides from 2000 to 2016 than any other domestic extremist movement.
"We live in a world where the neo-Nazis and white supremacists are taking lives in many places," Durbin said. "The reason I raise this is because there is a concern that this is not being taken as seriously as it should be as one of the real threats in our country."
Wray defended the FBI's handling of domestic terrorism cases, saying that the agency takes the issue "extremely seriously" and are "aggressively pursuing it." He added that so far this year the FBI has already made more domestic terrorism arrests than in 2018.
According to Wray, the FBI has made about 100 arrests related to domestic terrorism in the first three quarters of 2019. That is roughly equal, he said, to the amount of arrests related to instances of international terrorism like ISIS or Al-Qaeda.
"I will say that a majority of the domestic terrorism cases we've investigated are motivated by some version of what you might call white supremacist violence," Wray told lawmakers.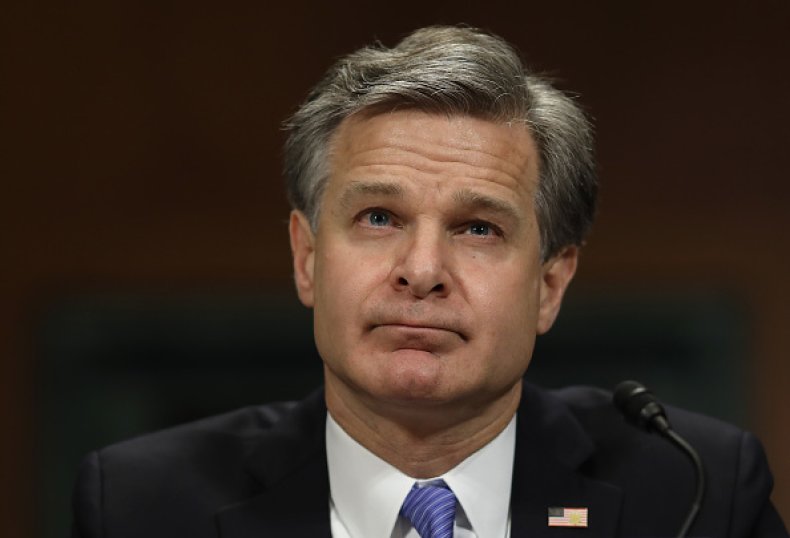 The FBI director went on to list a number of cases bureau has handled this year in connection to white supremacist violence including the Cesar Soyac pipe bomb case, the Tree of Life synagogue shooting in Pennsylvania and convictions recently handed down related to the deadly Charlottesville "Unite the Right" rally in 2017.
Sayoc was the fanatical Donald Trump fan who mailed package bombs to several of the president's political opponents, including former President Barack Obama and former Secretary of State Hillary Clinton, in October 2018. Sayoc had several Twitter and Facebook accounts where he posted racist memes, right-wing conspiracy theories and abused those who did not share his political views.
"President Trump did nothing to dissuade this message," Sayoc's lawyers wrote in a sentencing memo filed in federal court on Monday.
"Make no mistake the FBI, working with our state and local law enforcement partners, is all over this," Wray said.