Domestic Violence Pervades Russian Homes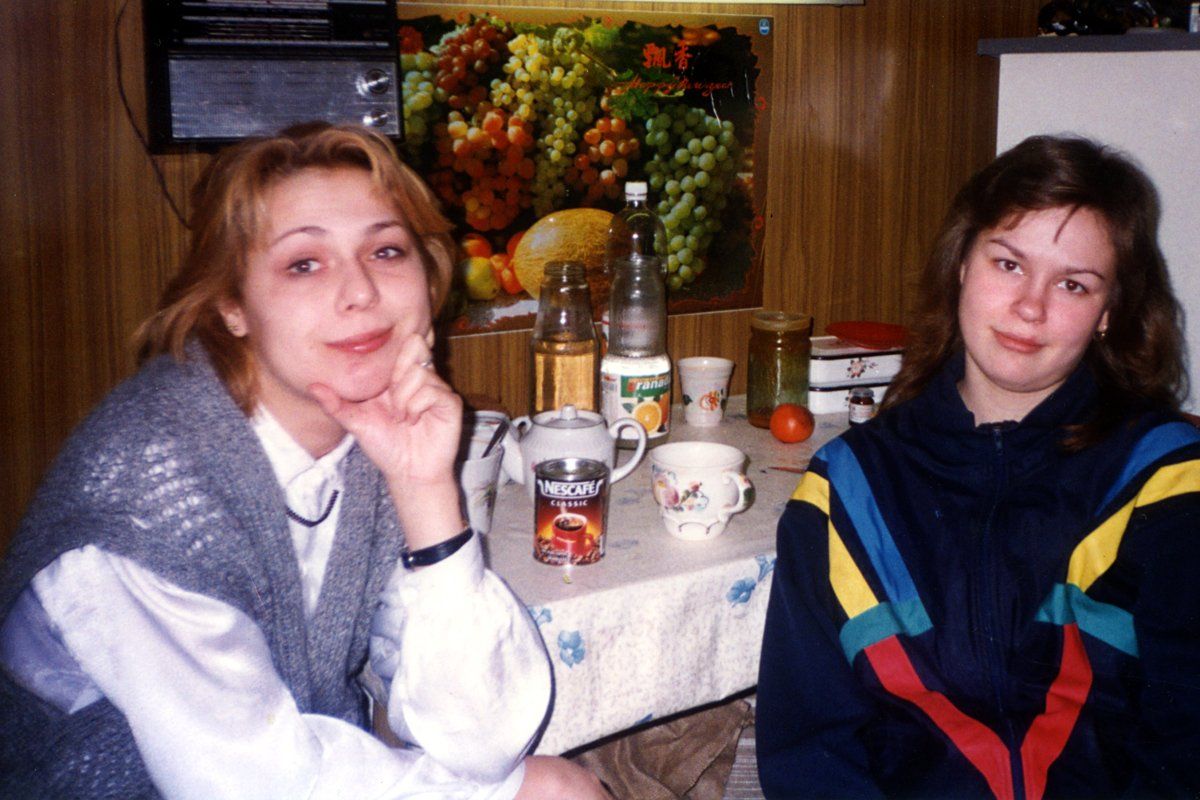 A few days ago, an old school friend called with bad news. Our friend Elena Kulesheva was dead, she said. Worse, the police suspected that her husband had beaten her to death. Elena—Lenochka to her friends—was a soft-spoken, bright, and beautiful student at our math school in Nizhny Novgorod, a factory city on the Volga River. She later studied to be a stage actress. The day after I got the news, I met my old friends for Elena's funeral. Her body was skin and bones; she weighed only 95 pounds and looked so bruised that her mother decided against the Russian tradition to show the body in an open coffin so that Lena's shy blonde 10- and 12-year-old daughters would not be traumatized by the sight of their battered mother. She was 38 years old.
Sadly, Elena's death is emblematic for a generation of Russian women who have little recourse from domestic violence. There is not a single shelter or rehab center for women in the entire Nizhny Novgorod region, Elena's home province, despite its population of 3.5 million people. There are only 20 such shelters in all of Russia. (For comparison, there are at least 400 in the U.K., a rate of one for every 150,000 people, whereas in Russia there is only one for every 7 million people.) Women are beaten to death and thrown out of the windows, and lately more of them are being shot than ever before, says Marina Pisklakova-Parker, director and founder of Russia's first hotline and crisis center for women, in Moscow. Tatiana Melnikova, head of the Duma's Committee on Social Defense, says that of 21,400 murders in the country last year, 14,000—two thirds—were of women who died in domestic disputes (not counting the ones attributed to other causes or not reported at all to the police). And that number is up 50 percent since 2002. The Interior Ministry reports that at least 34,000 women fall victim to domestic violence every year. Frederica Behr of Amnesty International in Moscow says there are three times as many Russian women murdered at home as in any other European country, and one woman dies by unnatural causes per hour in Russia compared with one per week in the U.K.
"The number of Russian women killed will keep increasing, as there is no law that would punish domestic crime. Both the state and society treat this issue as something everybody is used to," Pisklakova-Parker says. "It is commonplace that men beat women in Russia. And it is commonplace in Russia, too, that women forgive their men for the beatings, and that the police always say, if a beaten woman calls them: 'Call us only when he threatens your life.'" Melnikova adds: "We have proposed different law[s] against domestic violence, but every time our ideas are rejected either by law-enforcement organs or by the presidential administration."
It was hard not to think of this as we, Elena's three best girlfriends, rode to the cemetery in a minivan with Elena stretched out on the bottom of a wooden box, her feet clad in white ballet shoes peeking out from under the white cloth that covered her. Our memories of her were so fresh, as if it were just yesterday: Lena, as light as a snowflake, dancing on the deck of a Volga riverboat on the night of our graduation ball.
But life had not been easy for Elena. Over the last eight years, she and her husband had become alcoholics. Drunken binges and beatings became routine—fresh bruises appeared on Lena's face before the old ones had time to fade away. "I told her a thousand times, 'Run away from him!' " one of our old school friends, Elena Naumova, recalled at the funeral. " 'Do not wait till he kills you!' "
Naumova also knew all too well what she was talking about. Lenochka's death brought back memories of her own nightmare: five years ago, Naumova's husband drank a bottle of vodka, poured lighter fluid all over her, struck a lighter, and set her on fire in front of their two little daughters. Today, only Naumova's face and hair remind me of how pretty she used to be—the rest of her body is covered with thick, red burn scars.
The saddest thing is that the tragic life stories of my two school friends are not remotely unusual in Russia. Now everybody says that Elena Kulesheva should have grabbed her two children and run away from that one-room apartment in Avtozavod district (or Car Factory district), an area by the failing Gorky car factory populated with thousands of unemployed women, just like her. But with so few shelters and so little understanding of the problem, where would Elena have run?
The reason Russia cultivates such a hostile home environment for women, according to Amnesty International, is not only vodka and industrial decline, but also the complete lack of violence prevention at early stages. "Russia took zero action to join the Stop Domestic Violence Against Women campaign launched by the Council of Europe in 2006 ," says Behr. "No focus points, no agenda, no law adopted—nothing." In all EU countries, laws exist—with severe punishment on the books—to protect women. Brazil is a good example of a nation that came late to domestic-violence prevention, but in 2006 it launched the Maria da Penha law against violence, and now the majority of Brazilian husbands know it is a crime to beat their wives.
When Elena Naumova came home from the hospital two months after her husband torched her body, her neighbors showed up at her door: "They told me that every time he beat me, they heard my screams, but did not call for the police because we were their friends!" She shook her head. "You are left alone with your pain, in your hellish life, but in a city full of people!" Her two daughters, Anna, 14, and Alexandra, 20, still remember how scared they were to go home from school to see the inevitable beating their father gave their mother. But Elena Naumova, too, went home to her husband, who beat her again before her burns had even healed. Finally, she left for good.
Children who suffer from the hostile environment at home present another serious social problem for Russia. Pavel Astakhov, the Russian presidential children's rights commissioner, says that 108,000 children fell victim to domestic violence last year, about 2,000 died at the hands of their parents, and some 100,000 children ran away from their parents' violent treatment to live in the streets. "There is a whole underclass of Russian young parents with low incomes who fail in life and just give up. They drink, take drugs, and drag their children down with them," Astakhov says. In a case last winter in the Siberian city of Irkutsk, drunken parents locked their two children in an apartment with an electric heater, and the children burned to death in the ensuing fire.
Astakhov cannot show up in thousands of Russian towns to save children or women from violence—his service is too tiny for that. And he cannot stay in Avtozavod day and night and make sure that Elena's two little girls are doing well now, living with their father. The police promise that they are still investigating the case.