Donald Trump Sent CIA to Outbid Rival Nations on PPE, Former Top U.K. Aide Says
The former chief adviser to British Prime Minister Boris Johnson has said that ex-President Donald Trump sent the CIA in order to obtain Protective Personal Equipment (PPE) ahead of other countries during the coronavirus pandemic.
Dominic Cummings made the claim while giving testimony to British lawmakers on a joint committee reviewing the U.K.'s coronavirus response on Wednesday.
Cummings, who left Downing Street in November 2020 after a bitter split with Johnson, said the U.K. had been lagging in its efforts to get essential equipment and that the British Department of Health's PPE procurement process was "completely hopeless."
"There wasn't any system set up to deal with proper emergency procurement," said Cummings, according to the Press Association.
"When I was having PPE meetings around the cabinet room table, we were told 'oh well the PPE obviously isn't going to arrive for months' [...] because it takes that long to ship," he said on Wednesday.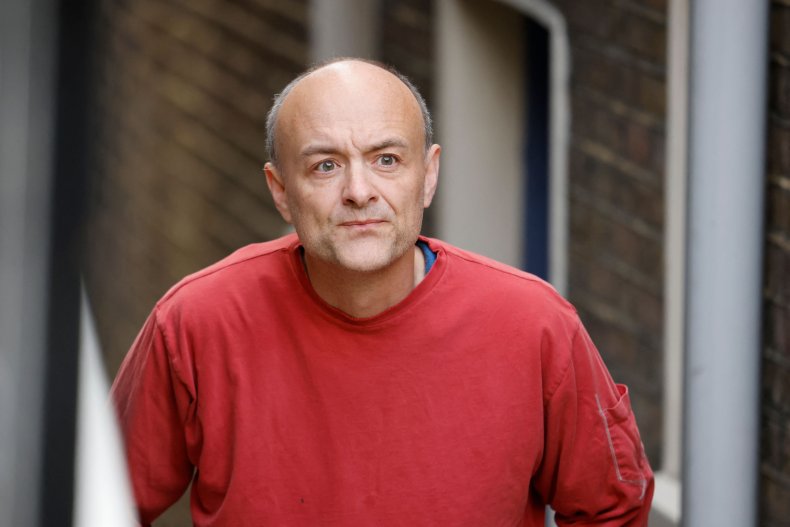 "At this point we had Trump sending the CIA round trying to gazump everybody on PPE," he added, according to Inews.co.uk.
To "gazump" is a term often used in the U.K. real estate market meaning to make a higher offer for a house than what had already been accepted by the seller. Cummings did not specify which countries or in what context he believed Trump had tried to "gazump" the U.K.
In May 2020, the Trump administration said it sought to increase its supply of N95 respirator masks to 300 million in the next three months. By mid-November, the U.S. Strategic National Stockpile and the Federal Emergency Management Agency (FEMA) held 142 million N95 masks, the Wall Street Journal reported.
Cummings made another reference to Trump during his testimony, which was highly critical of U.K. Health Secretary Matt Hancock. Cummings said that British government's plans to tackle the pandemic in March 2020 had been derailed by a request from Trump to "join a bombing campaign in the Middle East."
He said that Johnson had been set to hold an emergency government meeting, known as COBRA. But this was disrupted after Downing Street had announced that "Trump wants us to join a bombing campaign in the Middle East tonight."
"So everything to do with COBRA that day [on March 12] on COVID was completely disrupted because you had these two parallel sets of meetings," Cummings said.
"You had the national security people running in and out, talking about, 'are we going to bomb the Middle East?' And we had the COVID meeting being delayed, trying to figure out, are we going to do household quarantine?" he added, according to Business Insider.
On March 12, 2020, the Pentagon said the U.S. had carried out airstrikes on weapons facilities run by an Iranian-backed militia in retaliation for a rocket attack that killed two U.S. soldiers and one British soldier near Baghdad.
Newsweek has contacted Trump's office for comment.