Dominican Republic Set to Deport Haitian Dominicans En Masse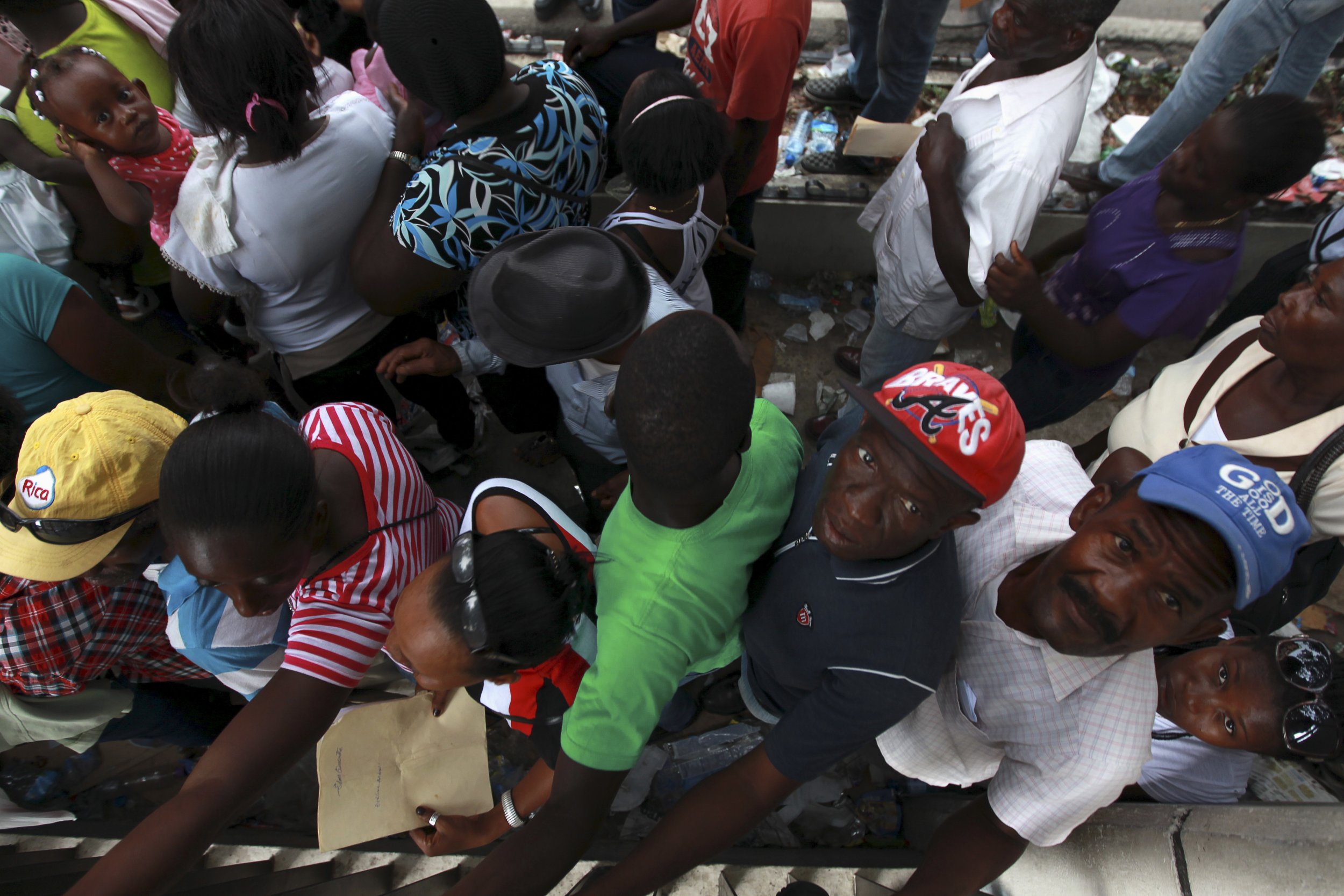 Maritza is a typical young Dominican woman. At 26, she has dreams and hopes like any of her compatriots. She'd like to study and provide a better life for her little girl.
Maritza's dreams are quickly slipping from her grasp. Today, she is scared about her family's future. Though the Dominican Republic is the only home she has ever known, a quirk in Dominican law means that, as soon as the next couple of days, she could be forced to leave her country for good.
I met Maritza on the second day of an Amnesty International visit to the Dominican Republic. She lives in El Seybo, a region of rolling hills blanketed in lush tropical vegetation in the eastern part of the Caribbean island. Numerous sugarcane plantations dot the landscape. Life seems good here, but not for everyone. In the middle of those beautiful vistas, I felt a great sense of fear and saw some of the ugliest realities of the Dominican Republic.
I spoke with many Dominicans, who, like Maritza and her daughter, are of Haitian ancestry and have been left with little or no hope about their fate in the coming days and weeks.
Political Roller coaster
After a long political roller-coaster ride, the Dominican authorities are now poised to expel thousands of Dominicans of Haitian descent by force after deciding it will no longer consider them as Dominicans or allow them to live in the country. The mass expulsions are due to begin at any time.
In 2013, the country's highest court decided that people born to undocumented foreigners after 1929 were no longer entitled to Dominican nationality. Like Maritza, the vast majority of those affected are Dominicans of Haitian descent. Overnight, they were deprived of their nationality and rendered stateless.
Maritza's mother came from Haiti; her father is Dominican. Although Maritza is not a migrant, she has never been able to access a single identity document in the Dominican Republic. With no proof of her birth in that country, she is extremely vulnerable.
She knows that June 17 marked the end of a regularization plan for undocumented migrants and that people who weren't able to enroll in the plan will be deported imminently. If migration officers come to Maritza's house, she could be arrested and sent away from the only country she has ever known.
"What will I do if tomorrow they send me to Haiti?" I heard this same question, again and again, throughout the day in El Seybo. Maritza and the others feel as if they're living in a bad sci-fi movie. How could the Dominican authorities seriously consider removing them from their own country?
Unfortunately, this isn't a gripping Hollywood production, and these aren't actors. The threat is real and imminent.
The Dominican government keeps sending reassuring statements, as it knows it is under international scrutiny, but has given no guarantee that people born in the country won't be expelled. In reality, there is a lack of clear proceedings for deportation in the Dominican Republic, leaving a huge space for arbitrariness and further human rights violations.
Families Broken Apart
"I am not a foreigner. My dad came from Haiti, I didn't," 19-year-old Franklyn Alcino told me, his desperation and exasperation evident.
The Dominican Republic has broken up his family in a multitude of legal nightmares. Franklyn's eldest brother had no problems getting his Dominican identity documents, but his sister Yenni and his brother Wilson have no identity documents.
All the children in the Alcino family share the same mother and father. But the arbitrariness of the Dominican nationality policy means that some of them may get expelled and be forced to live across an international border, in a country they do not know and have never been to, hundreds of miles away from their home in El Seybo.
The Dominican state is ultimately responsible for having turned so many lives into a national drama. So, when President Danilo Medina addressed the nation on the night of June 17, the eve of the resumption of deportations, like many, I hoped that he would urge respect for human rights and the dignity of everyone living in the country. But the president seemed more concerned about his own future than the fate of Maritza, Franklyn and the thousands of Dominicans of Haitian descent who are now at risk of expulsion. He spent 20 minutes launching the campaign for his reelection in 2016 and never once mentioned the uncertain fate now faced by thousands in his country.
What will be the Alcino family's fate? What solution can the Dominican authorities provide to people like Maritza and her baby, who have been left without hope? How will Medina's government ensure that people born and raised in the Dominican Republic won't be expelled to Haiti?
Amnesty International is calling on Medina to ensure full respect for human rights during deportations. The Dominican authorities are obliged to review each case individually, and they must respect people's right to appeal any deportation orders before a court of law. Those rights are the same anywhere in the world, regardless of a person's nationality or migration status.
But Medina must also urgently guarantee that Dominican-born families, like the Alcinos and Maritza and her baby, will not be deported from their own country.
Robin Guittard is Caribbean campaigner at Amnesty International.