Dominion Voting Systems Asks Court to Limit Inspection of Machines in 2020 Election Probe
Voting system manufacturer Dominion Voting Systems filed paperwork on Monday to prevent certain inspections of its machines as Republican lawmakers in Pennsylvania move forward with a proposed audit of its systems.
The audit will take place in Fulton County and will be overseen by an auditor without accreditation or election experience. Dominion's paperwork is an attempt to prevent this audit from taking place.
As part of the filings, Dominion is requesting that all inspections need to be conducted by an accredited voting system agency. If one is not readily available, then the inspection should be done by a laboratory used by the U.S. Department of Homeland Security's Cybersecurity and Infrastructure Security Agency. Although Fulton County and Dominion are cooperating with each other, it is unknown whether the voting system manufacturer will receive the requests.
The paperwork comes after a separate audit of Dominion's voting systems was attempted to be conducted throughout Wisconsin in cities that do not have any of Dominion's products.
Subpoenas were initially issued against officials in Green Bay and Madison demanding the serial numbers and software details on their products and communications with the company. However, officials confirmed they could provide no such details on the basis that Madison officials do not have any relationship with Dominion. Green Bay officials could not be reached for comment.
"The City of Madison uses the ES&S DS200 tabulator and the ES&S ExpressVote," Madison City Clerk Maribeth Witzel-Behl said in an email to Newsweek. "Dominion voting machines are not used in Madison, Wisconsin."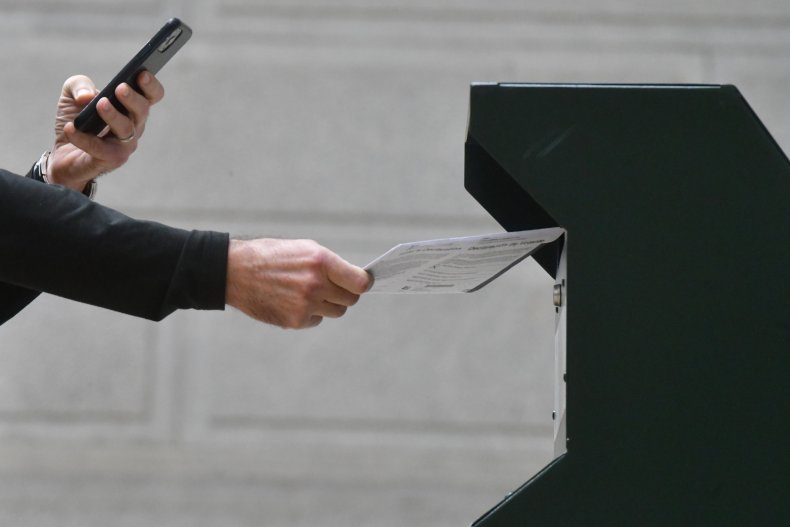 Fulton County heavily backed former President Donald Trump, whose baseless claims about election fraud in 2020's presidential election have propelled various Republican endeavors to search for fraud in states Trump lost to Democrat Joe Biden.
A Commonwealth Court judge has separately given state and county officials until January 10 to work out an agreed-upon set of rules for an inspection.
A lawyer representing Fulton County has said the Republican senator in charge of the " forensic investigation" wants to determine if the county's voting system was the same equipment as was certified by the state of Pennsylvania for use in the 2020 election.
Dominion's voting equipment has been at the center of conspiracy theories about the presidential election and it has filed defamation lawsuits against right-wing broadcasters and Trump allies.
Correction 01/04/2022, 5:46 p.m. ET: This story's headline and copy have been corrected to more accurately reflect the request Dominion Voting Systems made to the court. Dominion is open to an inspection of its voting machines, provided it is performed by an accredited individual or group.
The Associated Press contributed to this report.