After having a bad day, a Reddit user ordered a pizza from Domino's and asked for a joke, but the employee that boxed her food surprised her with an even sweeter surprise.
Posted to the r/pics subreddit, the user, evidently named Ashley, shared the message written on the inside lid of her pizza order. "I had a bad day and asked Domino's for a joke. I got the most wholesome note instead," she wrote in the post.
While it's unclear if Ashley had said that she had a bad day and that was the reason that she was asking for the joke, the Domino's employee wrote exactly the message she wanted to read. "I really suck [at] jokes. But I hope you have an awesome rest of the day. Gud [sic] night. Enjoy the pizza made for you with all the love in the world," the inside of the box said.
The user told Newsweek in a message that even though the message wasn't what she expected, it was welcomed. "I was expecting something along the lines of 'we had a joke for you, but it was too cheesy', or some bad pun like that, but I had this pizza delivered at midnight after a full day of working in retail and being yelled at by impatient customers, and then getting on the wrong bus by accident (first time I've had to take a bus home from work) and getting lost. It really made my night for them to write this in the box," she wrote.
The post has since been upvoted over 7,000 times at the time of publication.
Despite the message seemingly just being a kind note from a Domino's employee to a customer on a tough day, a few Reddit users were a little more cynical, calling the message "guerilla marketing." Still some people stood up for the employee, saying that the pizza in the picture didn't exactly look appetizing. "If it were marketing the pizza wouldn't look like s**t," a user responded.
The user denied that it was an ad, but she still wanted to give props to theemployee who wrote it. "It's not an ad for [D]ominos, but I'm definitely going to be letting their manager know what fantastic customer service I got, and it'll influence me to buy from that specific location again," she wrote.
One Redditor alluded to working at Domino's themselves and the way that they would respond to these hypothetical requests. "I may or may not work for Domino's but if I did/do, I would absolutely do this and may or may not have fulfilled every request like this such as hypothetically drawing smiley faces on the boxes. I'm not saying i [sic] have definitely done it though," the seeming Domino's employee commented.
A few users simply commented, hoping that the original poster was feeling a little bit better and enjoyed their pizza, after having a rough day.
Asking for Domino's to write jokes on the box is a time-honored tradition by people who want to just a little bit more laughter with their pizza. People usually do tend to share whatever it is that Domino's employees doodle or write on the inside lid of the pizza on social media. For example, in 2016, a Twitter user asked for a joke on the box, and the employee wrote competitor "Pizza Hut."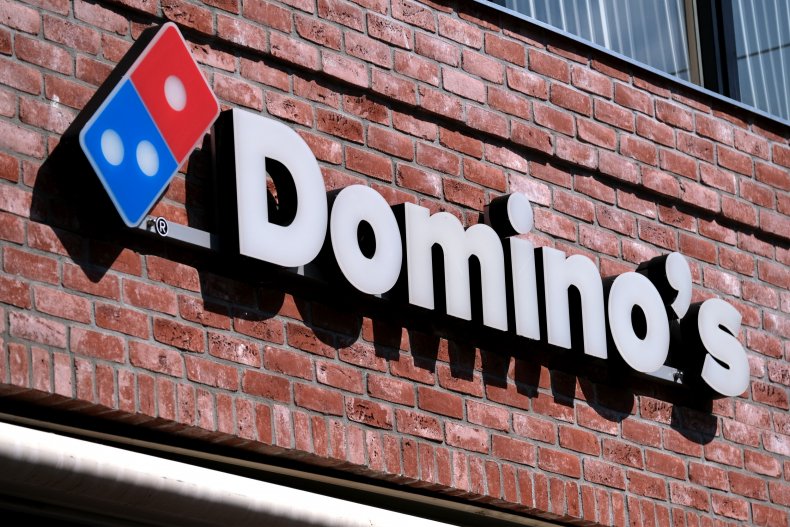 Updated 8/26/20 2:29 p.m. ET: This story has been updated to include comment from the Reddit user, which was obtained after the story was originally published.