Democrats Want to Turn Over Trump Jr. Transcripts to Mueller, Suggesting He Made False Statements to Committee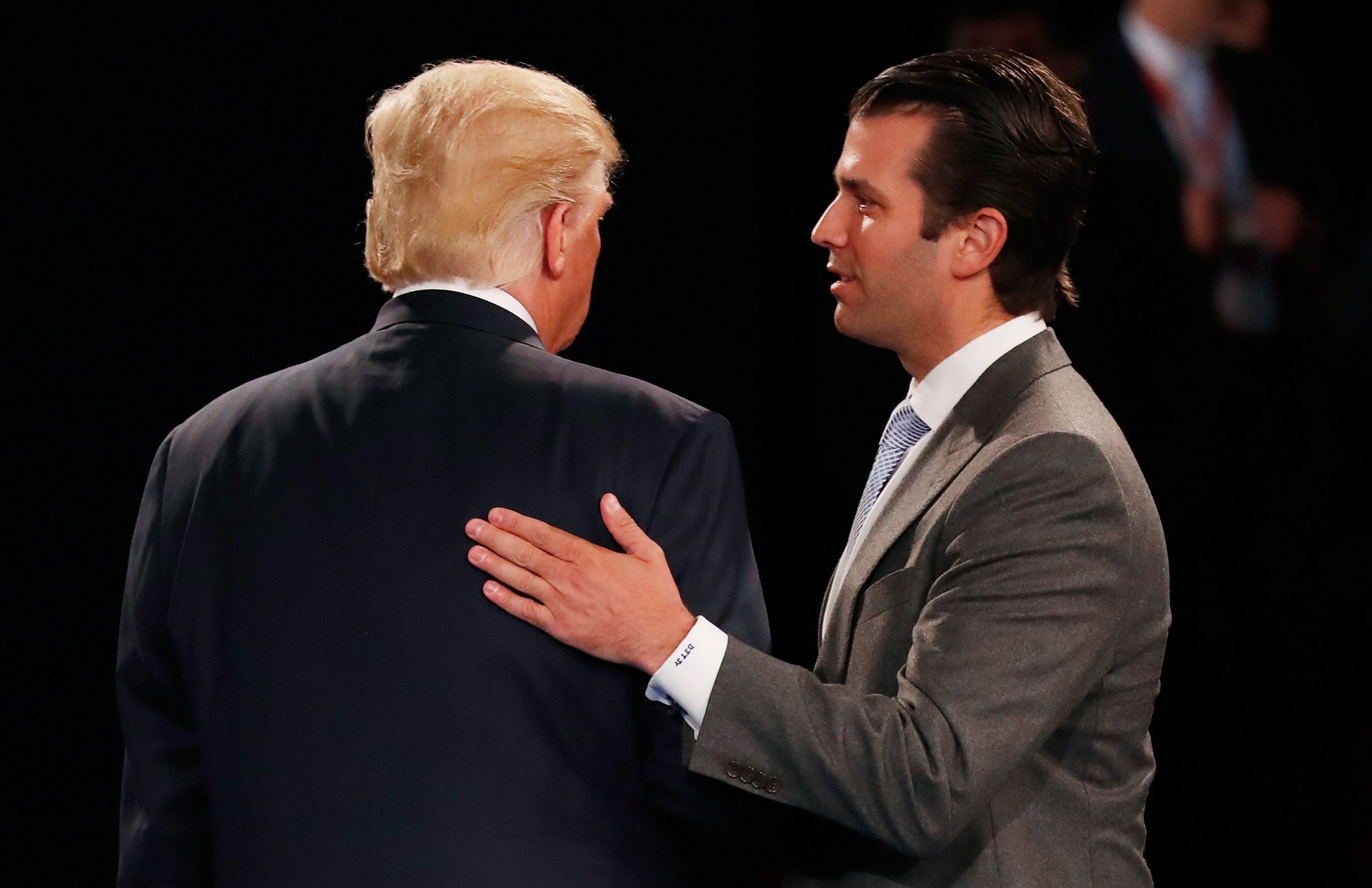 Updated | As special counsel Robert Mueller's Russia probe heats up, Democrats from the Senate Judiciary Committee want to hand over transcripts of Donald Trump Jr.'s testimony to FBI investigators.
In a letter to Republican Chairman Chuck Grassley, Senators Richard Blumenthal and Sheldon Whitehouse suggested that President Donald Trump's oldest son made false statements to members of the committee last year.
Related: What will Mueller ask Trump? The special counsel has given the White House topics for their interview
"You have stated publicly that you believe it is important for the Special Counsel to carry his investigation through to completion and determine the facts," Blumenthal and Whitehouse wrote in a letter to the Republican committee chairman Wednesday. "It is hard to see how withholding the transcripts achieves that goal. We urge you to take immediate steps to resolve this inconsistency."
They added, "The transcripts of congressional testimony may reveal other, and better-founded, concerns about witness false statements."
Grassley announced Thursday that the Senate Judiciary Committee would soon release transcripts of Trump Jr.'s testimony and testimonies of other witnesses in relation to a 2016 meeting with Russian officials at Trump Tower.
Trump Jr. met with members of the committee in September 2017 to discuss a June 2016 meeting he and other Trump campaign officials had with a Kremlin-linked Russian lawyer. In an email proposing the meeting, Trump Jr. had been promised damning information about presidential candidate Hillary Clinton.
"It is our understanding that the Committee has not shared transcripts of these interviews with the Special Counsel's Office, despite the investigative relevance of their contents to that Office," Blumenthal and Whitehouse wrote in their shared press release.
After Trump Jr.'s September testimony, Blumenthal claimed there were "gaps" in what Trump Jr. said and requested that the chairman subpoena the president's son for a public testimony in December 2017. Though there were several calls from Democrats for a public hearing late last year, no such interview has taken place yet.
"I did not collude with any foreign government and do not know of anyone who did," Trump Jr. said in an opening statement during the closed-door meeting in September.
In recent weeks, it has been revealed that Mueller has questioned top Trump officials, as well as individuals who have had a leading role in the Russia probe. Those include Director of National Intelligence Dan Coats, Director of the National Security Agency Mike Rogers, CIA Director Mike Pompeo, former FBI Director James Comey and Attorney General Jeff Sessions.
In an impromptu conversation with reporters Wednesday night, President Donald Trump said that he would be willing to talk to Mueller, even noting he was prepared to speak under oath. "I'm looking forward to it, actually," Trump said.
This article has been updated to reflect the fact that Senate Judiciary Committee Chairman Chuck Grassley announced that the committee would release transcripts.