Don Cheadle's a Smooth Operator in 'House of Lies'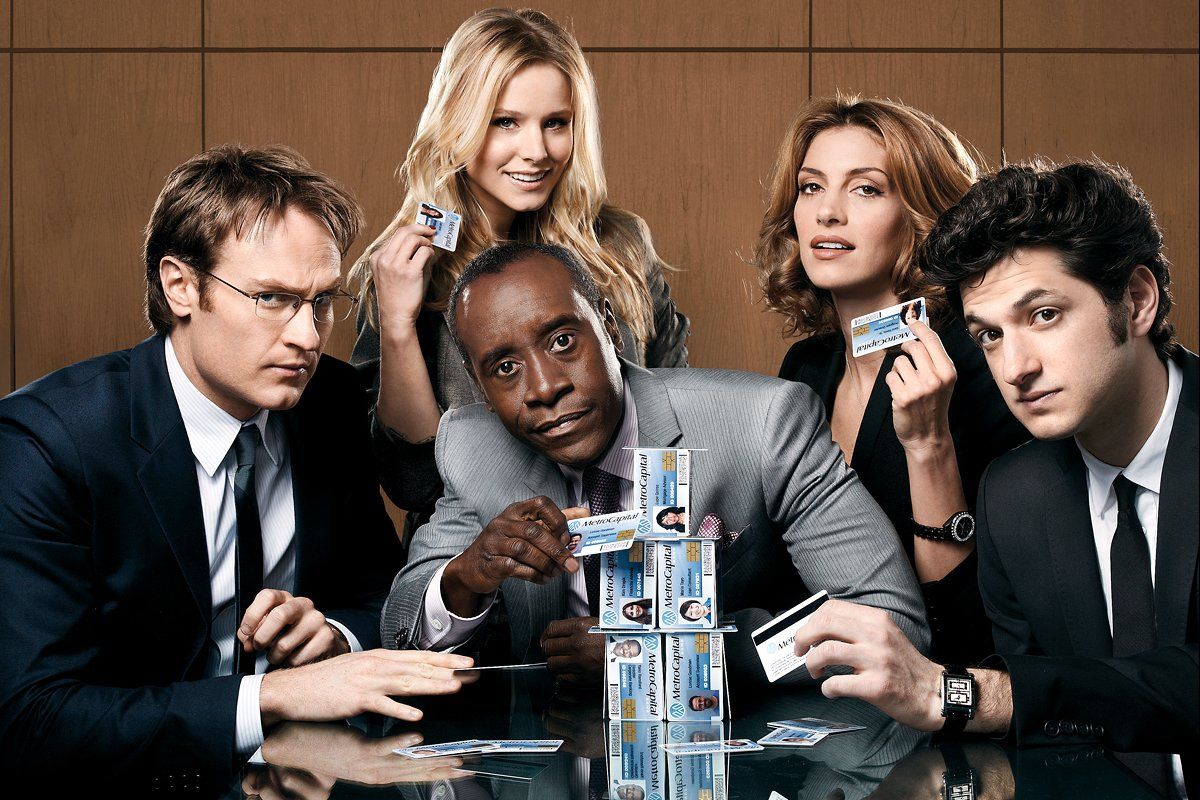 Lewd, crude, and prone to releasing hilarious tirades? Meet Don Cheadle 2.0. Unplugged and practically unrecognizable in the new Showtime comedy House of Lies, he plays Marty Kaan, a fast-talking management consultant who will do and say just about anything to make his corporate clients happy.
The role buries the image of Cheadle as "the Darfur guy," a label pegged to him after the haunting 2004 film Hotel Rwanda. He admits the movie opened doors—but not the ones you'd think.
"Hotel Rwanda changed my world, not so much industry-wise but from the standpoint of meeting people who helped me become a bigger part of changing the world we live in," says Cheadle, 47, who also co-wrote the book Not on Our Watch: The Mission to End Genocide in Darfur and Beyond with John Prendergast.
All those extracurriculars aside, "I didn't actually feel like I had a career until about two years ago ... Up until then I worked on a movie and it would end, and then I was looking for anoth-er job." Nothing says steady like a regular TV gig, and Cheadle is debut-ing on Showtime as the network rides a high swelled by the terrorism-laced hit Homeland.
"I was talking to my wife about the show and the character and how [Marty] has this work life, he has this love life, and an ex-wife and family that the viewers see," says Cheadle. "He's this completely developed character. That doesn't happen a lot in roles that feature African-Americans."
Marty Kaan wasn't written with an African-American actor in mind, a point not lost on Cheadle. "Given how Hollywood likes to put you in that box, I figured they saw me as the serious, drama guy," he says. A comedy may not seem like a natural fit, but "I think Don came to mind for the role because of his verbal dexterity," says David Nevins, president of entertainment at Showtime. "He's amazing with words, and he expresses them in a way that stays with the audience."
Cheadle is still keeping one foot in the film world. He recently wrapped Flightwith Denzel Washington and soon starts work on Iron Man 3, due out in 2013. "I finally have things lined up for a while," he says. "That feels good."