Don Lemon's Apology Slammed Amid Sexism Scandal—'Please Resign'
Don Lemon has continued to receive criticism online for controversial remarks he made on air. The news anchor issued a public apology and returned to the air after being accused of sexism.
During a conversation about Republican Nikki Haley's 2024 presidential run, Lemon suggested women aged over 50 are "past their prime." He made his remarks on Thursday alongside co-host Poppy Harlow when discussing Haley's comments about requiring a competency test for politicians over 75.
Lemon's statement on air caused a stir online with some people jumping to his defense while others slammed him.
On Wednesday, Lemon expressed his gratitude for being allowed to return to the air.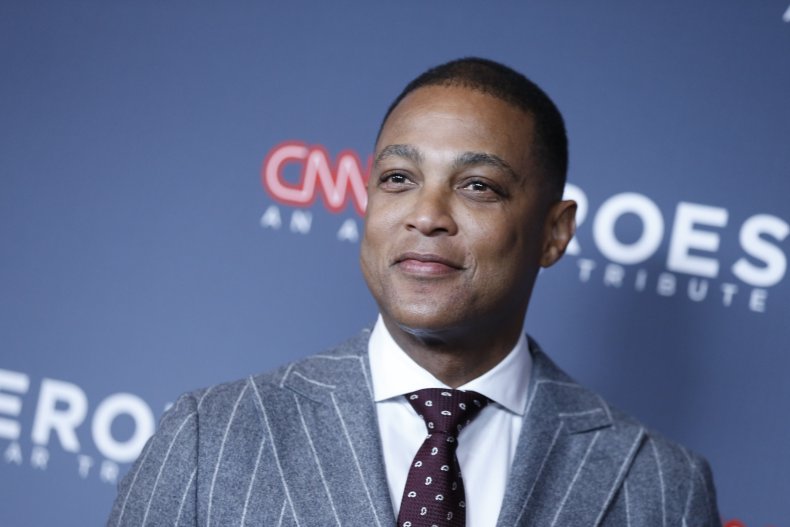 "I appreciate the opportunity to be back on @CNNThisMorning today." Lemon continued, "To my network, my colleagues and our incredible audience—I'm sorry. I've heard you, I'm learning from you, and I'm committed to doing better. See you soon."
It appeared, however, that his critics were not ready to forgive him just yet.
"Please. Resign," wrote fashion journalist Gwen Flamberg.
A number of commenters, like journalist Jacob Airey, Republican politician Andrew Wagner, and associate editor for the Media Research Center Nicholas Fondacaro, all called for Lemon to directly apologize to Haley.
Fondacaro got hundreds of likes for asking, "Why haven't you apologized to Nikki Haley?"
Veteran Jason "Storm Chaser" Nelson offered his derision with a hint of irony. "A woman over 50 would have written this much better. Just saying," he wrote.
Not everyone in the comments section was there to criticize Lemon though.
"Thank you for acknowledging, apology appreciated," wrote TV's Kiki Melendez. "It's the first step toward a full recovery."
"Glad you're back, Don. Looking forward to seeing your work," wrote Chief Brand Evangelist at North Carolina Agricultural and Technical State University, Todd Simmons.
Lemon expressed regret on the day he made the comments.
"The reference I made to a woman's 'prime' this morning was inartful and irrelevant, as colleagues and loved ones have pointed out, and I regret it," he wrote. "A woman's age doesn't define her either personally or professionally. I have countless women in my life who prove that every day."
Candace Owen defended Lemon after noting the backlash, suggesting if Donald Trump had said the same thing, conservatives wouldn't be as mad.
"I'm sorry, what was wrong with what Don Lemon just said? Is it the part that it happens to be true? It's not allowed at CNN? Why is everybody acting so offended by the fact that he basically said water is wet?" Owens said on her YouTube channel.
Lemon agreed to take part in "formal training" at CNN before returning to the air on Wednesday.
Megyn Kelly slammed the news network for not firing him. "I thought, 'that is the face of a black gay male is uncancellable,'" the talk show host said.
Correction on 02/23/23 at 09:30 a.m. ET: This article was updated at Fox's request, to remove the suggestion that Nicholas Fondacaro is a Fox News contributor.