Don Lemon Blasts Trump For 'Lying' About FBI Informant: We Are in an 'Extreme Crisis'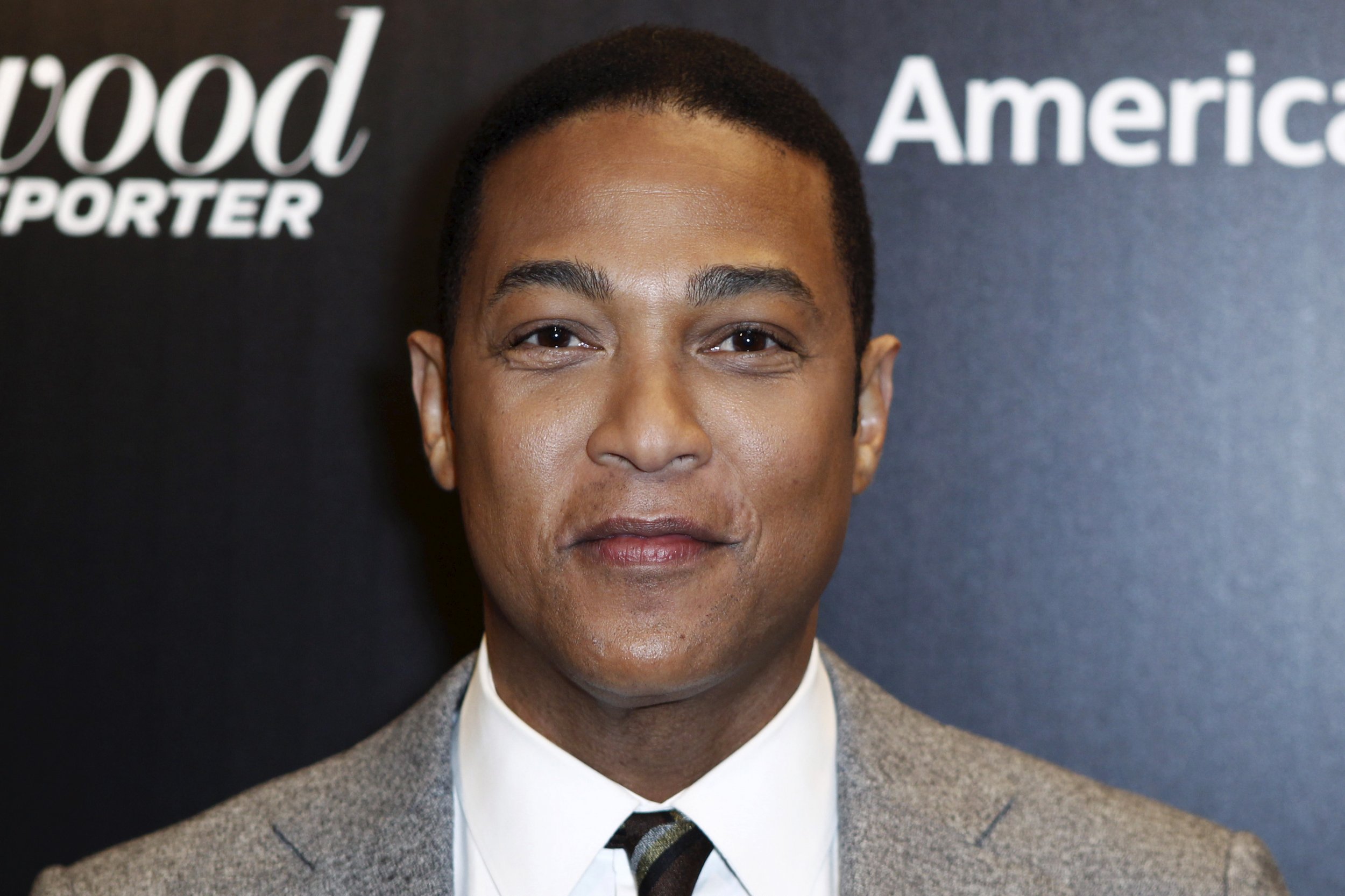 Don Lemon blasted Donald Trump last night over his "outrageous claim that the so-called deep state spied on his campaign."
On Wednesday the president continued to declare, without evidence, that the FBI had planted an informant within his campaign team, which he believes could have been requested by Barack Obama's administration.
Later that evening, on CNN Tonight Lemon said Trump was attempting to "save his presidency" by spreading the "biggest lie of all". "It's not true. It's a lie," the host said. "James Clapper, the former director of national intelligence did not in any way admit to the false charges, spies in the Trump campaign."
Lemon added: "The president of the United States is lying to us over and over and over and over again. We've all seen it with our very own eyes and we've heard it with our own ears."
"This is a deliberate and coordinated effort to save his presidency to cast doubt on the Russian investigation by repeating a lie."
Lemon then warned his viewers of Trump's strategic daily assault on "the truth" and the repetition tactic favored by the president. "That repetition is a key part of the strategy here. Because if you hear him say the same thing over and over and over it gets into your head. You may even start to wonder if there's some truth to it. That's exactly what the president and his allies want," Lemon said.
He added: "Our country is in the middle of an extreme crisis. A crisis that threatens our foundation. A crisis that threatens the values we all hold dear. A crisis created to blind us to the truth."
Lemon is not the first person who has slammed the president's fixation on the allegations that is known by the media as "Spygate." On Monday evening, former Trump campaign adviser A.J. Delgado ridiculed Trump's "embarrassing" claims in a series of tweets.
"Are we really going w this?? That Obama put a spy inside the Trump campaign, to frame Trump? Srsly? Not sure if it's IQ, ethics, or simple common sense but I cant. This is embarrassing," Delgado wrote.
Over the weekend, the president instructed the Department of Justice to investigate reports that accused the DOJ/FBI of spying on his campaign team, which the New York Times first broke last week.
"I hereby demand, and will do so officially tomorrow, that the Department of Justice look into whether or not the FBI/DOJ infiltrated or surveilled the Trump Campaign for Political Purposes - and if any such demands or requests were made by people within the Obama Administration!" Trump wrote on Twitter Sunday.
Watch the CNN Tonight clip below: