Megyn Kelly's Blackface Comments Slammed by Don Lemon: People Don't Understand Racism and Privilege
As expected, no one appears to be amused with host Megyn Kelly's blackface comments on Megyn Kelly Today Tuesday. CNN's Don Lemon, for one, is among those speaking out against her controversial comments.
Lemon, 52, spoke with CNN's Chris Cuomo Tuesday about Kelly's blackface statement, where she said in regards to Halloween costumes: "When I was a kid, that was OK, so long as you were dressing up in character." He quickly shared his disapproval as he questioned "how much diversity" she had present on her staff because they "would have informed her" about the complicated and problematic history of wearing blackface.
"How much time do you have Chris? Sometimes you say stupid things when you're live, but I'm just going to be honest," Lemon said Tuesday. "Megyn is 47 years old, she's our age. There has never been a time in that 47 years that blackface has been acceptable. There were all white people on that panel. There were no African Americans [and] no people of color to say, 'Hey, Megyn. Not cool.'"
Lemon added, "This is what people of the larger culture don't understand about racism and about privilege. I don't know many black people who are trying to be white people for Halloween or dressing up as white people. But I know a lot of people who do it for black people."
Lemon suggested further that Kelly "is not aware of the history of this country." He believes "people really need to educate themselves about" blackface.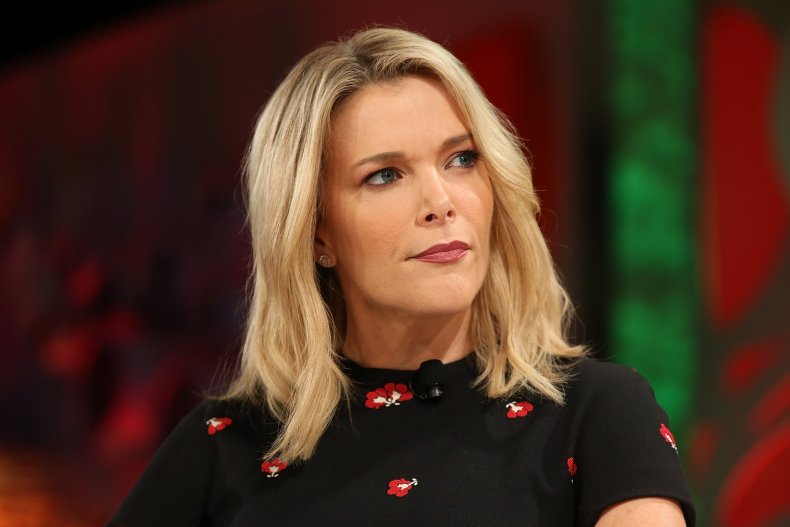 Through an internal memo, Kelly issued an apology to her colleagues. "I realize now that such behavior is indeed wrong and I am sorry," she wrote, according to Washington Post. "The history of blackface in our country is abhorrent; the wounds too deep. I've never been a 'PC' person—but I understand that we do need to be more sensitive in this day and age. Particularly on race and ethnicity issues which, far from being healed, have been exacerbated in our politics over the past year."
The 47-year-old host apologized Wednesday on Megyn Kelly Today as well, where a camera was zoomed in close to her face as she spoke with audience members in attendance and viewers at home.
"I was wrong and I am sorry. One of the great parts of sitting in this chair is getting to discuss different points of view. Sometimes I talk and sometimes I listen, and yesterday I learned," Kelly said. "I learned given the history of blackface being used in awful ways by racists in this country, it is not OK for that to be part of any costume, Halloween or otherwise."
She continued, "I've never been a PC person but I do understand the value in being sensitive to our history, particularly on race and ethnicity. This past year has been so painful for many people of color. The country feels so divided, and I have no wish to add to that pain and offense."
Lemon wasn't the only notable name to rebuke Kelly's previous sentiment. Olympian Adam Rippon hit Twitter to determine "what year did she grow up in." Top Chef's Padma Lakshmi shared how she "cannot believe the ignorance on this in 2018" before suggesting Kelly has "a responsibility to educate yourself on social issues" since she's "on national television."
"You and I are approximately the same age. Blackface was NOT okay when we were kids," actor Patton Oswalt tweeted. "Take it from a big-hearted boy who just wanted to show his love for Nipsey Russell on the worst Halloween of my life."
Megyn Kelly's Blackface Comments Slammed by Don Lemon: People Don't Understand Racism and Privilege | Culture