CNN's Don Lemon Slams Donald Trump as 'Very Ignorant' Over Latest Comments on White Nationalism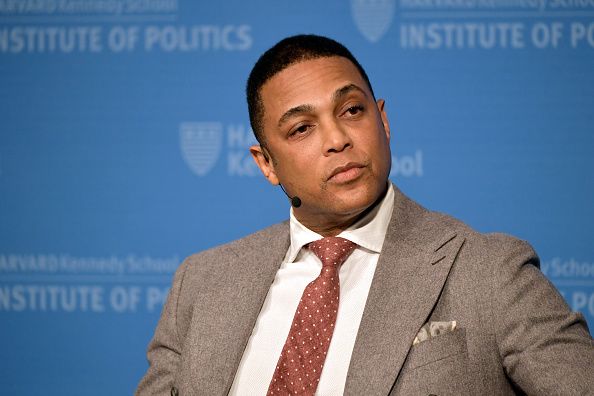 CNN host Don Lemon slammed President Donald Trump for his recent comments about white nationalism in the wake of mass shootings at two New Zealand mosques on Friday that left at least 49 people dead.
"I don't think he reads his research," Lemon told CNN's Chris Cuomo about the president. "Maybe he doesn't know the specifics but for him not to be able to know that right-wing extremism is on the rise is very ignorant."
President Trump first responded to the attacks in a tweet on Friday morning, writing that his "warmest sympathy and best wishes goes out to the people of New Zealand after the horrible massacre in the Mosques. 49 innocent people have so senselessly died, with so many more seriously injured. The U.S. stands by New Zealand for anything we can do. God bless all!"
The White House sent out a similar statement, writing that the United States "strongly condemns" the "vicious act of hate" that took place on Friday.
New Zealand officials arrested and charged 28-year-old Brenton Harrison Tarrant with murder in connection with the shootings. Tarrant, a suspected white supremacist, had written a 74-page manifesto that railed against Muslims and immigrants.
When asked about Tarrant's manifesto, President Trump said that he had not seen the document but that he also did not believe white nationalism to be a rising threat around the world.
"I don't really. I think it's a small group of people that have very, very serious problems. It's certainly a terrible thing," Trump told reporters on Friday.
CNN's Cuomo suggested that Trump's comment could have been an attempt to marginalize white supremacist groups or it was an attempt to distance himself from the growing problems of right-wing extremism.
"I think, yes, he does whatever is politically expedient to him," Lemon responded. "He knows that he says he's not racist but the racists think he's racists and they support him and he doesn't want to lose that support."
Lemon went on further, saying that Trump cannot win his 2020 re-election bid "with just his base next time and they are a big — they're a very vocal and active part of his base. I won't say a big part. But a very vocal and active part of his base and he knows that. "
2020 Democrats vying for a shot to take down Trump in the next presidential election largely responded to Friday's attacks by slamming white supremacy and encouraging inclusivity.
"Time and time again, this president has embraced and emboldened white supremacists — and instead of condemning racist terrorists, he covers for them," New York Senator Kirsten Gillibrand tweeted. "This isn't normal or acceptable. We have to be better than this."
Late Friday night, Trump tweeted that he had spoken to New Zealand Prime Minister Jacinda Arden "regarding the horrific events that have taken place over the past 24 hours. I informed the Prime Minister... that we stand in solidarity with New Zealand – and that any assistance the U.S.A. can give, we stand by ready to help. We love you New Zealand!"