Don Lemon's White Men Are the 'Biggest Terror Threat' Defended by Cenk Uygur
CNN's Don Lemon stirred controversy when he said right-wing white men pose the "biggest terror threat" in the United States. Despite this, The Young Turks creator Cenk Uygur defended Lemon Wednesday.
"That is actually correct and hence, the right-wing is losing its mind," Uygur said on The Young Turks Wednesday. "See, when they attack other races, they find that to be perfectly normal. When you simply point out facts about their race, they flip out."
Added Uygur, "Let's note that about three-quarters of the violence done by extremists and the murders done by extremists in this country over the last decade are by white right-wingers. That's a fact. If you want to cry about that fact, that's up to you."
In speaking with fellow host Chris Cuomo on Cuomo Prime Time, Lemon addressed how the demonization of "any one group or any one ethnicity" is unacceptable. He suggested this form of demonization should stop so that society can come to terms with who the real threat is.
"We keep thinking that the biggest terror threat is something else—some people who are marching toward the border like its imminent, and when the last time they did this a couple hundred people came and they, most of them, didn't get into the country," Lemon said Monday, referencing the migrants heading from Mexico to America in a caravan. "Most of them got tuckered out before they even made it to the border."
Lemon continued, "We have to stop demonizing people, and realize the biggest terror threat in this country is white men, most of them radicalized to the right, and we have to start doing something about them. There is no travel ban on them, there is no ban—you know, they have the Muslim ban—there is no white guy ban, so what do we do about that?"
Fox News's Gregg Jarrett, a legal and political analyst for the outlet, were among those who spoke out in opposition to Lemon. Jarrett hit Twitter on Wednesday saying Lemon was hypocritical. "CNN's Don Lemon has now removed all doubt that he is a racist, hypocrite and idiot all rolled into one," Jarrett tweeted. "Quite the accomplishment."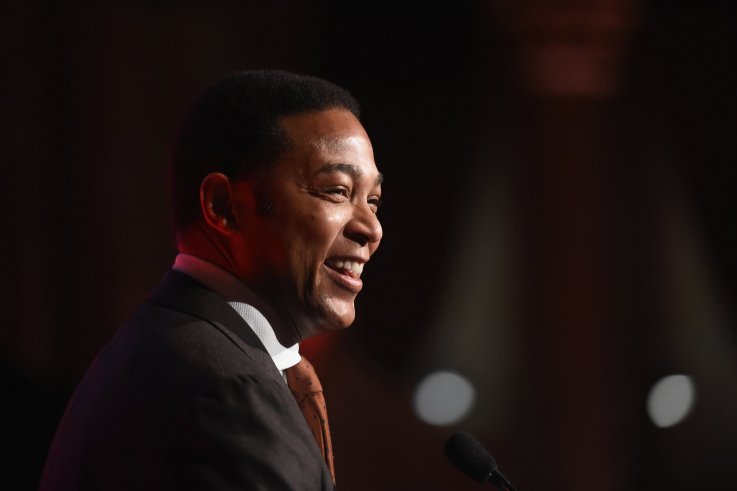 Donald Trump Jr. referred to Lemon's remarks as "disgusting." "Amazing. I thought this was some sort of joke quote taken out of context but no... it's just Don Lemon being a moron," Trump Jr. tweeted Wednesday. "Unfortunately this is how so many leftists actually think."
Despite receiving criticism from many others in addition to Jarrett and Trump Jr., Lemon didn't apologize for his comments.
"People who were angered about what I said are missing the entire point," Lemon said during a CNN segment Wednesday. "We don't need to worry about people who are thousands of miles away. The biggest threats are homegrown. The facts prove that."
Don Lemon's White Men Are the 'Biggest Terror Threat' Defended by Cenk Uygur | Culture