Don Lemon's Talk About Royal Reparations Blasted by Conservatives
CNN anchor Don Lemon was recently slammed by former President Donald Trump as the "dumbest man on TV." Now, conservative social media users are piling on Lemon over his discussion on whether the royal family should be made to pay reparations.
On Tuesday, a clip of an interview Lemon conducted on the day of Queen Elizabeth II's funeral went viral on Twitter. Many right-leaning users praised his guest, royal commentator Hilary Fordwich, for her response to the subject of restitution.
Lemon first cited England's cost-of-living crisis before bringing up those who've been calling for reparations because of the country's history of colonialism.
"Some people want to be paid back, and members of the public are wondering: 'Why are we suffering when you have all of this vast wealth?'" he said. "Those are legitimate concerns."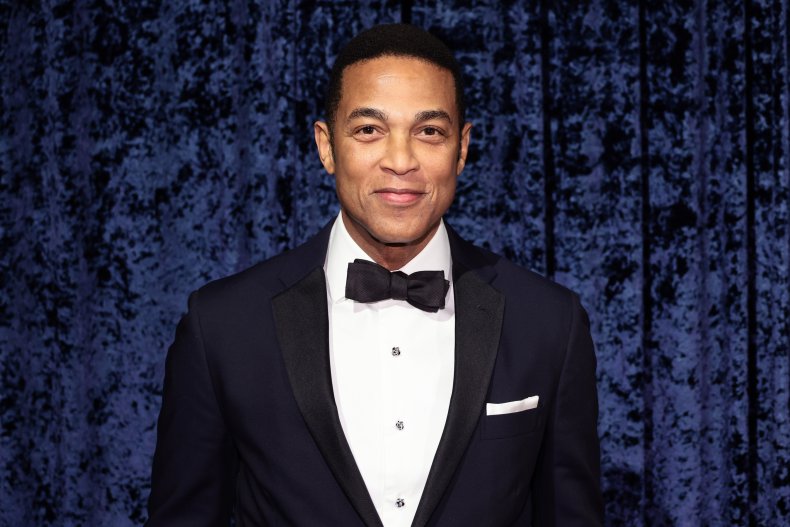 Fordwich replied that Lemon was "right about reparations" before taking the interview in a different direction. First, she said, the start of the slavery "supply chain" would need to be considered.
"That was in Africa, and when it crossed the entire world when slavery was taking place, which was the first nation in the world that abolished slavery?" Fordwich said. "The first nation world to abolish it...was the British. In Great Britain, they abolished slavery."
Fordwich continued by arguing that if reparations are necessary, then one would "need to go right back to the beginning of that supply chain and say, 'Who was rounding up their own people and having them handcuffed in cages?'"
Conservative Twitter reveled in what they viewed as a misstep by Lemon, and right-leaning outlet The Daily Wire covered the exchange, too.
"CNN's@DonLemon tells royal commentator Hilary Fordwich the royal family should pay reparations — immediately regrets it," journalist Tom Elliott wrote in the now-viral tweet.
Chris Loesch, husband of former National Rifle Association spokesperson Dana Loesch, retweeted the clip.
"When you see someone get stunned by the actual history," he wrote in the tweet.
British far-right YouTuber Paul Joseph Watson also shared the tweet, adding the caption: "This is delectable."
But some have aimed their criticism at Fordwich instead, with writer Jessica Aiwuyor urging others to "STOP falling for the 'Africans sold us' narrative."
Aiwuyor then continued that such an argument, used by Europeans seeking to shirk responsibility, leads to the "minimization of reparations."
"The Africans sold us narrative is a trick bag and too many people keep falling for it," she continued in a thread. "It gets us no where [sic] and aids to white supremacist tools for shifting blaming back onto victims."
Many social justice advocates in the U.S. have pushed for reparations in recent years. Newsweek previously reported that Black people have never benefited from a "federally sanctioned system of reparations," even though Native Americans and the Japanese have received some form of repayment for "historical wrongs."
Lemon has weighed in with his thoughts on the royal family before. He recently said it was "shocking" that Meghan Markle reportedly hadn't encountered racism prior to dating her now-husband, Prince Harry.
Newsweek reached out to representatives for Lemon and Fordwich for comment.