The Best Cabernet Sauvignon Wine Comes From…Mexico
A Mexican wine has won the trophy for the world's best Cabernet. The 2013 Don Leo Gran Reserva Cabernet Sauvignon won gold in this year's International Cabernet competition (CIDC).
Meilleur Sommelier Laurent Derhé, who was on the jury that determined the best Cabernet, described the winning wine as: "Magnificent, deep garnet robe, with nuances bordering on brick red, that indicate some aging.
"Aromas of rosemary, mint, dried flowers, and garigue are first apparent. Some fruit stone and macerated fruit notes are also present. Finally, the nose is very complex and goes beyond the well-known Cabernet fruit notes, indicating a certain evolution while remaining very intense.
"This wine is dense, and also intense, on the palate, with a lovely creaminess. Balance is provided by firm and noble tannins. The finish is long, 8 or 9 caudalies, and retro-olfaction brings us back to the aromas of the garigue and herbs of Provence. A wine that is elegant, intense, and complex."
In the Napa Valley Register, Eduardo Dingler describes the 2013 Don Leo Cabernet Sauvignon Gran Reserva, Valle de Parras, as: "Simply an experience that I can compare only to playing 18 holes of golf with Sean Connery."
The Don Leo wine beat out wines from 24 other countries and took the top spot that has previously been won by wine from Switzerland, France, Australia, and Portugal.
The CIDC says on its website that the award is "proof of the excellent wine those grape varieties can produce. For the producer, it represents recognition for a vineyard and its savoir-faire in growing grapes and making wine, all of which put the producer at the top of his category."
The Don Leo winery is located at Parras de La Fuente in Coahuila, Mexico. The family-run winery opened in 2000 with just one hectare and has since been expanded to 20 hectares of vineyards with 12 varieties of grapes.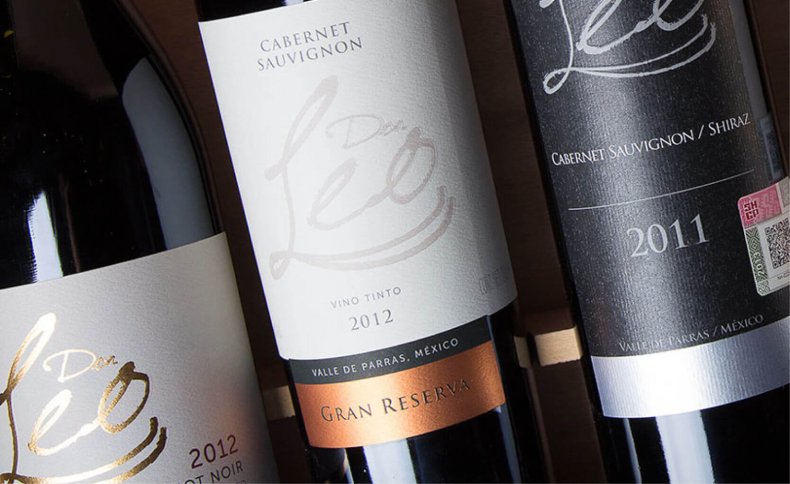 But the winery's origin can be traced back to 1938 when Don Leo Mendel moved to Mexico from Germany to escape the war. His grandson, Arturo Mendel Grenebaud, founded the winery in 2000 and paid homage to his family history by naming the winery after Don Leo.
Don Leo Wines has also named a range of wine after Don Leo's wife, Linde, who had a "great love for Mexico and the countryside," and paid tribute to the family's Jewish heritage by producing kosher wine, and is one of only a few Mexican wines to be certified as such.
Vinos Don Leo produces a variety of wine, including red wines like Merlot, Shiraz, Cabernet Sauvignon, Pinot Noir, Malbec and Zinfandel, and white wines like Sauvignon Blanc, Semillón and Chardonnay.
The Don Leo Cabernet Sauvignon/Shiraz also won gold in this year's CIDC, which was described by Dingler as: "A split of 60/40 respectively, this baby packed a punch for 13.9% alcohol. Led by stewed blackberries and a dark ruby tone aromas developed into framboise, licorice, and violets with a layer of smoke and toast."
According to the Napa Valley Register, as of January, Don Leo wines are only distributed in Mexico but there are plans to export to the U.S. and Europe as production increases.
Newsweek has contacted the Don Leo winery for more information.