James Harden Is 'Cheating' the Game: Clippers Commentator Don MacLean Criticizes Houston Rockets Star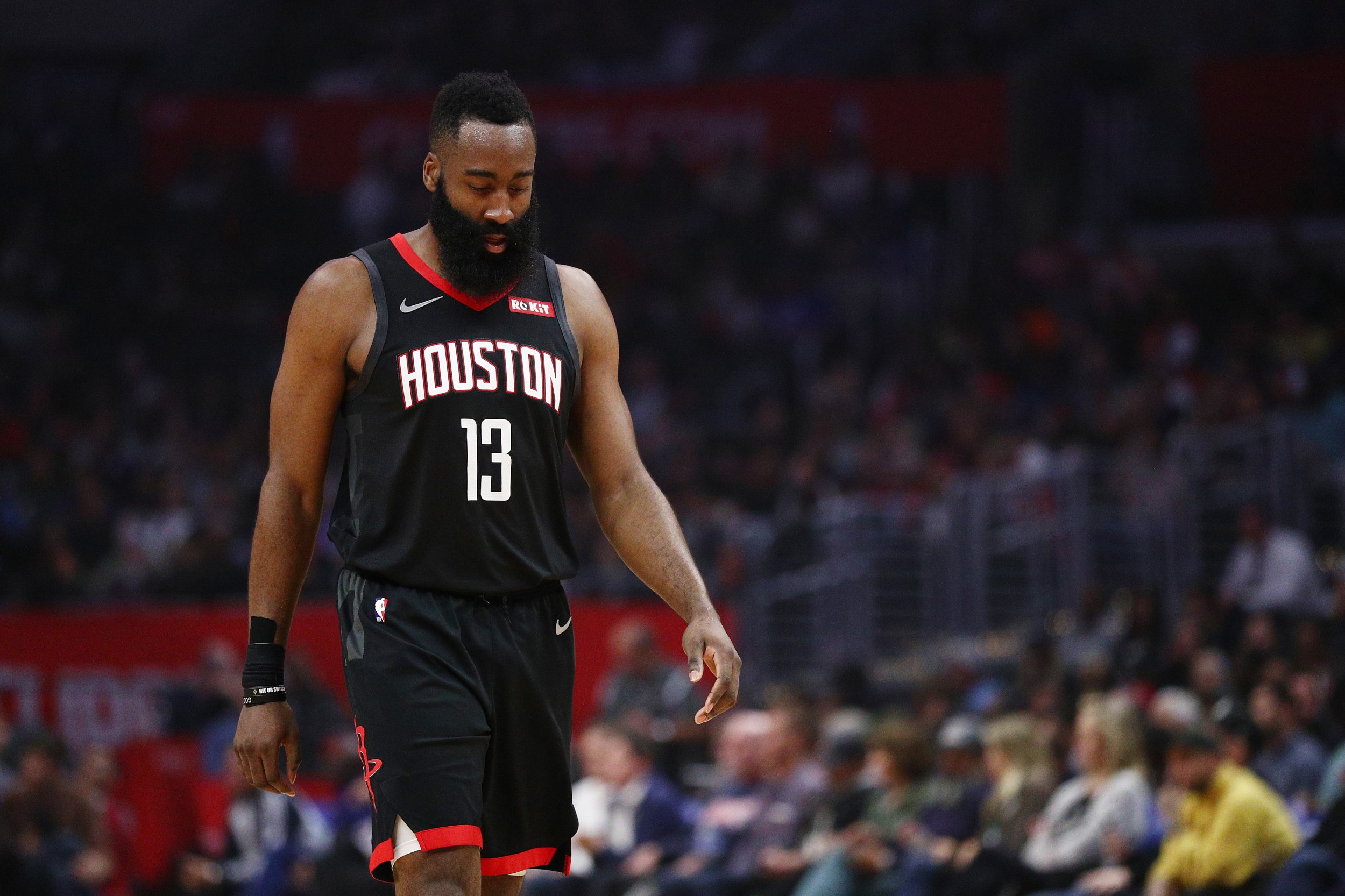 Los Angeles Clippers color commentator Don MacLean has flirted with controversy, suggesting James Harden is "cheating somehow".
The Rockets star finished with 31 points, seven rebounds and seven assists as the Rockets swept the Clippers aside 135-103 at the Staples Center on Wednesday night, but MacLean was far from impressed with what he saw.
"I just feel like this style, what Harden does, is manipulating the game somehow. Almost like cheating it somehow," MacLean said.
"And I don't really have a thought beyond that other than I'm watching something that isn't basketball."
Harden has been in sensational form this season, averaging 36.3 points, 6.5 rebounds and 7.5 assists per game. He has scored 2,723 points this season so far, the 12th-most prolific campaign in NBA history.
MacLean, however, felt Harden's numbers are inflated by a system specifically designed for him to score as often as possible. He also suggested Harden was over-reliant on isolation.
"To me, basketball is player movement, ball movement, designed plays," MacLean said.
"Not just a guy walking it up and isolating every time. That's why I brought up that point earlier: Who else could do this? It's not like that within the system, he's getting all these numbers. The system is built for him."
Data backs up MacLean's argument. According to official NBA figures, 48.8 percent of Harden's possessions this season saw him in isolation. That is by far the most of any player in the league and almost twice as much as Chris Paul, the second player in the list.
This season Harden has scored at least 30 points in 32 consecutive games, the second-longest streak in NBA history after Wilt Chamberlain's run of 65 straight games with at least 30 on the board.
The reigning MVP has also passed the 50-point threshold in nine games this season. By comparison, of the 11 players who have recorded 50-point games this campaign, Phoenix Suns guard Devin Booker is the only one to have done so multiple times.
However, MacLean, who is still the PAC 12 all-time scoring leader, argued Harden's playing style would not necessarily help the Rockets win a title.
The first-round pick of the 1992 NBA draft is not the first to voice similar concerns. In February, Kobe Bryant suggested Harden's ball-dominant style could undermine Houston's chances of going deep into the postseason.
"I think he has to do what he has to do in order for his team to win," Bryant said in an interview with ESPN's The Jump.
"And there's certain levels to it. So, there's the style of play in which he's using, which I'm not a fan of in terms of winning championships. I don't think that style's ever gonna win championships."
The win against the Clippers was the Rockets' fourth in a row and lifted them to 51-28 for the season, strengthening their grip on third spot in the Western Conference.