Lindsey Graham Accused of Hypocrisy by Author for Criticizing Trump over Syria: 'This is Your Monster'
American author Don Winslow has hit out at Senator Lindsey Graham over his criticism of President Donald Trump, telling him: "This is your monster."
Winslow, a New York Times bestselling author known for his crime and mystery novels, responded to the Republican senator's most recent verbal attack on Trump over the president's decision to withdraw U.S. forces from Syria, a move that has opened up the Kurds in the region to be attacked by Turkish forces.
The decision paved the way for an invasion by Turkey, who pushed ahead with an offensive in northern Syria in spite of U.S. sanctions on Tuesday, according to Reuters. It also gives adversaries of the U.S., Syrian President Bashar al-Assad and his allies, Russia and Iran, greater power in the region.
Critics have called Trump's decision a betrayal of U.S. allies as the Kurds had lost thousands of fighters as the main ground presence in the U.S-led fight against ISIS.
One of the most vocal opponents of the decision has been Graham, who wrote in a tweet late on Wednesday: "The worst thing any Commander in Chief can do is to give back land to the enemy that was taken through blood and sacrifice. I fear those are the consequences of the actions being taken right now."
The comment provoked Winslow, who responded with a profanity-laced tweet saying Graham is responsible for Trump's actions now because he "built him" and "championed his evil policies."
"Dear @LindseyGrahamSC, This is your monster. You built him. You supported him. YOU F****** GOLFED WITH HIM WHILE BOMBS FELL ON WOMEN AND CHILDREN. You fought right minded people who tried to get rid of him. You championed his evil policies. This is all you motherf*****," he wrote on Twitter late on Wednesday.
In other tweets on Wednesday, Winslow also attacked Trump's presidency and said he believes his administration will soon be coming to an end.
"I've watched you slip away from so many things that I thought would bring you down. And I've been wrong," Winslow wrote in response to a tweet by Trump.
"But this feels different - the weight and momentum of it. It's just not going away. You've f***** this country over for three years. I think your time is coming to an end."
Winslow added to Newsweek: "Lindsey Graham built a monster he now wants to disown. It doesn't work that way. I don't see any reasonable explanation for the people of South Carolina to re-elect this walking disaster. Honestly, he would mess up a peanut butter and jelly sandwich."
Graham, meanwhile, appeared on the Christian Broadcasting Network on Wednesday to slam Trump's decision to leave the Kurds to handle ISIS prisoners in Syria and Turkey on their own.
Speaking to CBN host Pat Robertson on The 700 Club, Graham warned that the move would lead to the resurgence of ISIS and he would become Trump's "worst nightmare" if that happens.
"I will do anything I can to help him, but I will also become President Trump's worst nightmare," Graham said.
"I will not settle on the sidelines and watch a good ally, the Kurds, be slaughtered by Turkey and watch Iran move into Syria and become another nightmare for Israel," he continued, adding that it is a "defining" moment for Trump.
Graham said the decision to abandon the Kurds was 'dishonorable' and also warned that the move could very well cost Trump the election next year.
"To President Trump, if you're listening to this interview, if you remove all of our forces from Syria, you're throwing the Kurds over, ISIS will come back on your watch, and Iran will take over and you, my friend, will be in great jeopardy of losing the election," he added.
Trump responded to the remarks by saying Graham should focus on his job leading the Senate Judiciary Committee, the Associated Press reported. He also suggested Graham is not in a position to threaten him, adding: "I am the boss."
At a news conference at the White House on Wednesday, Trump said Graham "would like to stay in the Middle East for the next thousand years," according to CNN.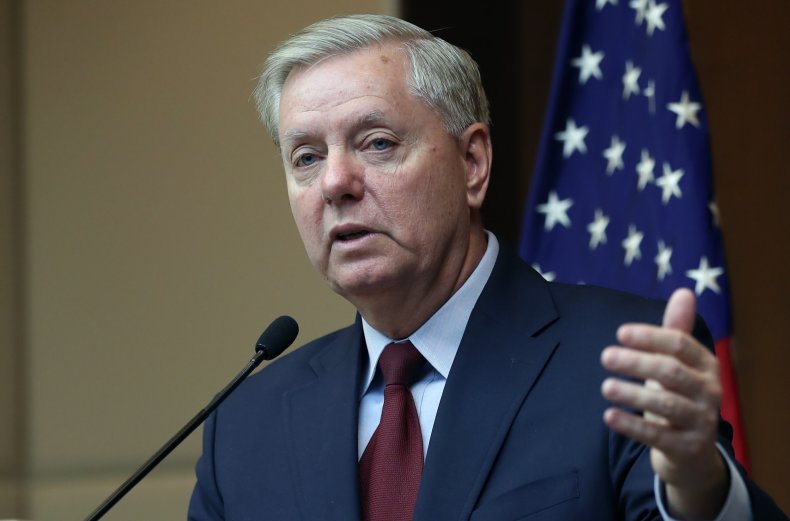 Graham has flip-flopped from being being an outspoken critic of Trump during the 2016 presidential election campaign to becoming one of his most loyal defenders and forging a friendship close enough that they became golf buddies.
The pair had clashed during the early stages of the 2016 election campaign when Graham had declared Trump unfit to hold the office of president. But the South Carolina senator began to cozy up to Trump after he won the White House, flattering him on television regularly.
In recent weeks, he has fiercely defended Trump against the House Democrats' impeachment inquiry prompted by the president's July phone call with the Ukrainian president.
But that once close bond has frayed and their feud has reignited after Graham began to criticize Trump's position on Syria, calling it the "biggest mistake of his presidency", after the White House announced the withdrawal of all 1,000 U.S troops from the war-torn nation.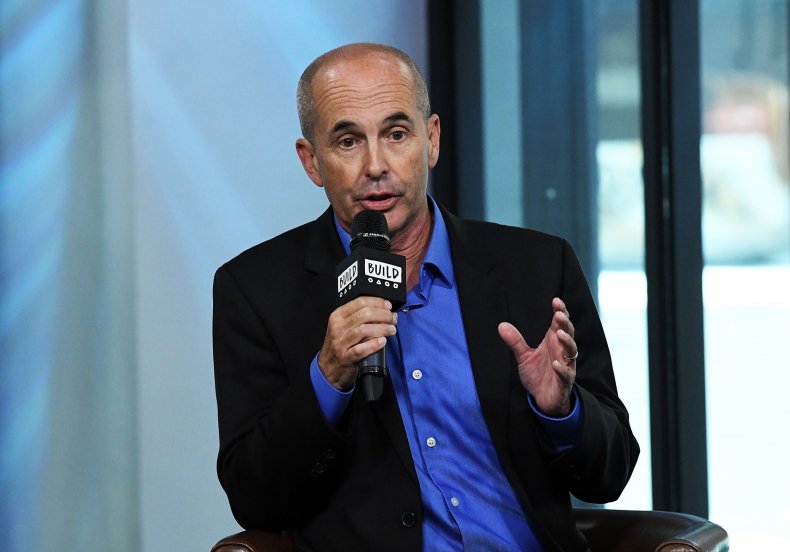 In tweets on Wednesday, Graham said he hopes Trump will change course as he fears it to be a "complete and utter national security disaster in the making."
"I hope President Trump is right in his belief that Turkeys invasion of Syria is of no concern to us, abandoning the Kurds won't come back to haunt us, ISIS won't reemerge, and Iran will not fill the vacuum created by this decision," Graham tweeted.
"However, I firmly believe that if President Trump continues to make such statements this will be a disaster worse than President Obama's decision to leave Iraq.
"I worry we will not have allies in the future against radical Islam, ISIS will reemerge, & Iran's rise in Syria will become a nightmare for Israel."
This article has been updated to include a statement from Don Winslow.