Who Is Don Wright? Trump's Pick to Succeed Tom Price Was Running the Office of Disease Prevention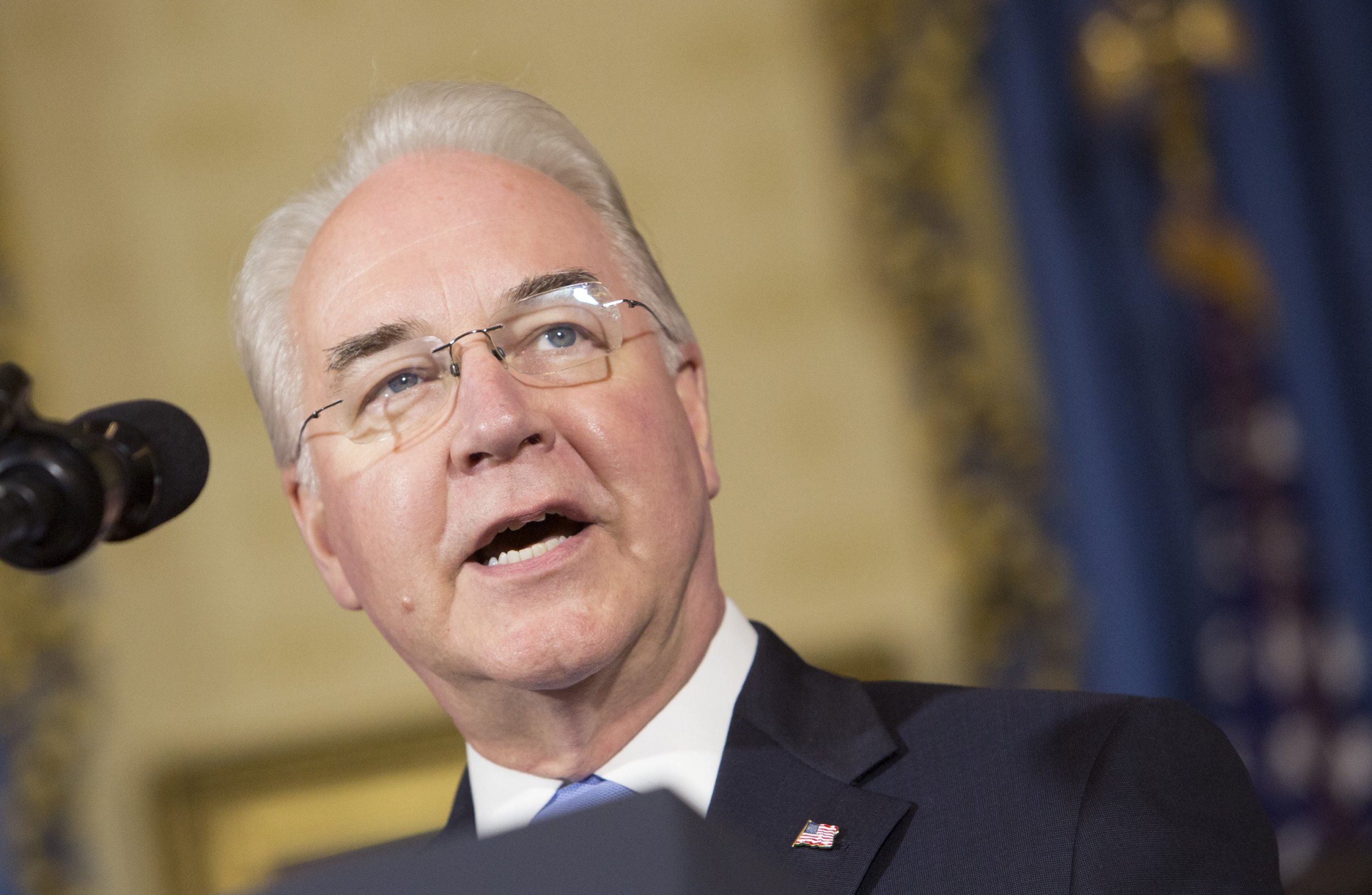 Don Wright will succeed Tom Price as Health and Human Services Secretary, the White House announced Friday.
Wright has served as the acting assistant secretary for health at HHS since February this year, having joined the agency in 2007.
He has moved up the ladder since those Bush administration days. In 2009, he became deputy assistant secretary for health care quality, and in 2012, he was named deputy assistant secretary and director of the Office of Disease Prevention and Health Promotion, where he was until Friday's announcement.
On his LinkedIn page, Wright says he spearheaded efforts to reduce adverse drug events and monitored the nation's leading health indicators.
He also served in the Department of Labor as director of the Office of Occupational Medicine, where he was focused on safety and health.
He received a bachelor's degree in zoology and animal biology at Texas Tech University, a medical degree from the University of Texas and a master's degree in public health from the Medical College of Wisconsin, according to his LinkedIn profile. He finished his family residency training at Baylor College of Medicine.
Wright's appointment comes after Price was forced to resign amid reports that he had spent $1 million for travel on private aircraft rather than taking commercial flights, as his predecessors had done.
Politico, which broke the story, said Price had taken 26 private flights, all billed to taxpayers.
Price initially defended the trips, stating that some were in response to the hurricanes that have hit the U.S. mainland. But there were also pit stops at properties owned by Price, and even a lunch with his son.
But Trump wasn't merely upset about Price's fancy taste in travel. Back in July, he also joked to a crowd of Boy Scouts that he might fire the Health and Human Services secretary if he failed to get Obamacare repealed and replaced.
"He better get (the votes)," Trump told the befuddled kids. "He better get them. Oh, he better. Otherwise I'll say, 'Tom, you're fired.' I'll get somebody."