Donald Trump Speech Tops Final Day of RNC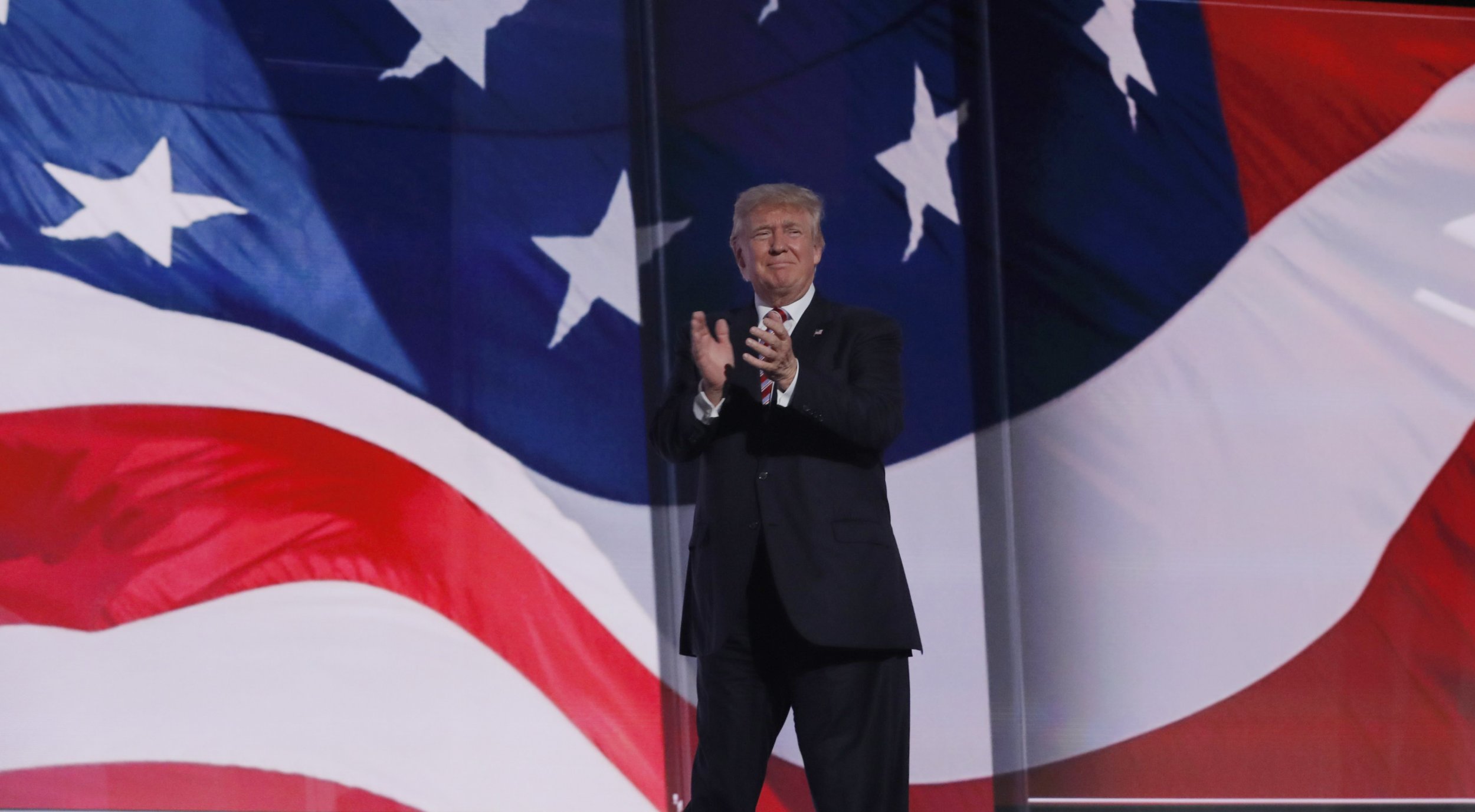 Donald Trump will close out the four-day Republican National Convention with a speech on Thursday night in Cleveland.
The Republican presidential nominee also appeared in front of the delegates the first three nights of the convention, twice from inside Cleveland's Quicken Loans Arena and once via video from Trump Tower in New York City. In most past conventions, the presidential nominee didn't appear before the delegates until the last night of the event.
The real estate mogul officially became the GOP's presidential nominee Tuesday night. On Wednesday afternoon, Trump arrived ceremoniously with vice presidential candidate Mike Pence for a brief event in downtown Cleveland. Later, he appeared at the convention at the end of Texas Senator Ted Cruz's speech and again as Pence closed out the night.
Wednesday's session was boisterous: Unlike the previous two nights, most of the delegates remained inside the arena through the end of the later speeches; Pence ended around 11:15 p.m. Eastern time.
Thursday's session likely will be similar, with several high-profile speakers set to hit the stage later in the program. The RNC says it will all kick off Thursday at 7 p.m. Eastern time, with the presentation of the colors, rendering of the Pledge of Allegiance, singing of the national anthem and invocation. The following prime-time speakers are slated to focus on unity and leadership under the theme "Make America One Again."
Brock Mealer, motivational speaker
Marsha Blackburn, U.S. representative of Tennessee
Mary Fallin, governor of Oklahoma
Dr. Lisa Shin, National Diversity Coalition for Trump
Reince Priebus, RNC chairman
Jerry Falwell Jr., president of Liberty University and evangelical leader
Peter Thiel, venture capitalist
Tom Barrack, chief executive officer of Colony Capital
Ivanka Trump, executive vice president at the Trump Organization and his eldest daughter
Donald Trump, Republican presidential candidate
The GOP didn't assign specific times to each speaker, but based on the proceedings from the other nights, Trump likely will appear around 10:30 p.m.
Many of the speeches so far have focused on Republicans' anger at how Hillary Clinton responded to the 2012 attack on the U.S. Consulate in Benghazi, Libya, and their frustration with the FBI for not punishing her for using a personal email server during her time as secretary of state.