Images labelling Donald Trump "Kidnapper in Chief" and a "shithole president" have been projected onto the San Francisco Federal Building.
On Tuesday night, those who walked past the building could see looping slides featuring the two slurs aimed at the president, and one of Ivanka Trump labelled with #ComplicitInKidnapping.
The stunt is in response to the Trump administration's policy to separate children from their parents when they enter the country illegally. Speaking to the Guardian, senior Texas official Maureen Franco said the actions were akin to kidnapping.
"Without any authority to do that… the child is taken by force," Franco said. She said her team of lawyers were dealing with enough distraught parents that it was like "a cattle call."
"They are taking children away from their parents for the equivalent of a traffic ticket," she said. "The parental-child relationship is a fundamental right protected by the US Constitution. Anybody in our country has the protection of the constitution. The supreme court has been clear about that."
"The parent may have committed a crime but the child did not. Children have rights and these are being trampled on."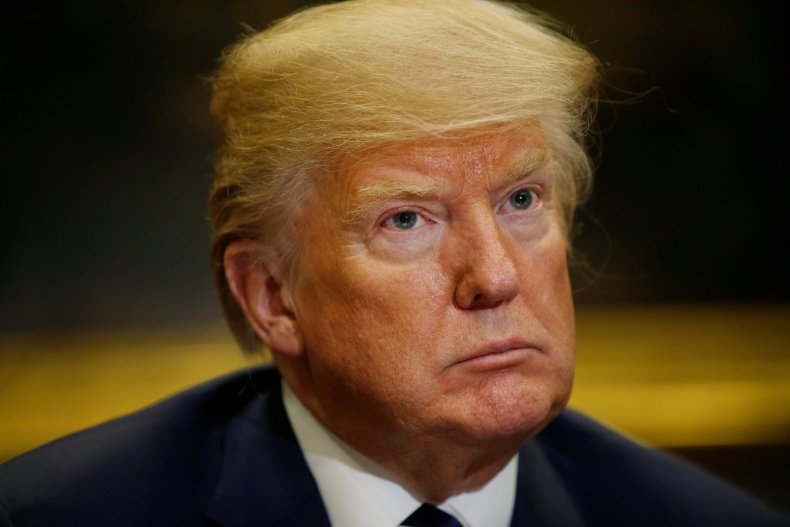 Trump's policy is even being criticised by a growing number of Republicans. Senator Pat Toomey, a Republican from Pennsylvania, said on Monday that President Donald Trump's immigration policy of separating families who have tried to enter the country illegally was "a horrendous situation."
"Clearly, the country is focused on this. Clearly, it's a horrendous situation if a small child is being taken away from the child's actual mother," he told radio host Hugh Hewitt. "We've got to solve this problem."
Toomey's remarks place him with a growing group of Republicans who have criticized the Trump administration's heightened "zero tolerance" immigration plan.
"It's a tragedy, what's going on. And it is not helpful to the president achieving his goals on immigration reform," Senator Susan Collins, a Republican from Maine told Politico. "It's not helpful in any way."
On Wednesday, Trump defended his policy, saying on Twitter it was the Democrats' fault that immigrants were suffering.
A fourth slide projected on the San Francisco Federal Building featured a cartoon drawn by Pittsburgh's Rob Rogers, which showed a Trump silhouette taking a child from their parents. Cartoonist Rogers had worked at the Pittsburgh Post-Gazette for 25 years before he was fired on Thursday. In an opinion piece for The New York Times, Rogers claimed he was let go because of his portrayals of Donald Trump.
"Things really change for me in March, when management decided that my cartoons about the president were 'too angry' and said I was 'obsessed with Trump.' This about a president who has declared the free press one of the greatest threats to our country."
Rogers endorsed his cartoon being projected on the San Francisco Federal building.