Atlanta Season 3 is coming soon and Donald Glover is generating buzz for the show with the launch of a cryptic new website.
On Halloween night, he shared a link to a new simplistic website which, when viewed at the correct time, shows viewers a teaser trailer for the third season of Atlanta.
Glover, Brian Tyree Henry, Zazie Beetz and LaKeith Stanfield will all return for the new season which is scheduled for release on FX in 2022.
What did Donald Glover say about Atlanta Season 3?
At 9:05 p.m. ET, Glover updated his Twitter account, with a post simply reading "Happy Halloween" followed by a link to an external website. Glover tends to keep his feed clear and currently, this is the only tweet his 2.5 million followers can see.
Logging onto the link at Gilga.com takes you to a basic website which shows viewers a video teaser trailer for Atlanta Season 3, as long as they watch it between the hours of 8 p.m. and 3 a.m.
The website lists your location when you log in. If viewed outside of the hours listed, all visitors see is a line of text that reads: "While under construction, Gilga is a "nite-site" Operational hours are 8pm-3am."
What happens in the trailer for Atlanta Season 3?
When fans manage to access the trailer, they will find a minute-long teaser of ambiguous images, culminating in the reveal of the release date.
Shots of seemingly random locations across Europe can be seen. Viewers see things likes bridges, art projects, theater venues, old houses and hotels on screen. The only thing we can hear is a woman shouting "Don't you know that yet? Not 'till the end of the world." Her inflection on each delivery of the line changes each time she repeats it.
Finally we see Paper Boi (Henry) sat at a table staring into the camera. He looks unhappy, wearing a gold chain and a sweater that says "FAKE," in an expensive looking room. What could be two staff members in uniform are stood behind him, facing away staring directly at the gold walls.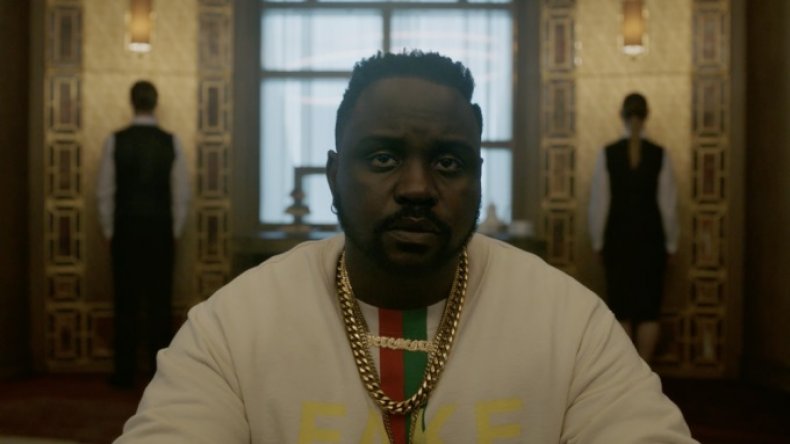 Each of the locations seen in the trailer are presumable taken from places we'll see in Season 3 of Atlanta. Glover and other cast members shared images of their time shooting in Europe in May 2021
After this, the Atlanta logo appears on the screen followed by the release date for the show, 2022.
Interestingly, there doesn't appear to be an additional title for Season 3 -- yet. Season 2 of Atlanta was named "Robbin' Season" but there's currently no word on what Season 3 might become.
Season 3 and Season 4 of Atlanta
Season 3 of Atlanta was originally due to air in 2021 but had to be delayed due to the COVID-19 pandemic. The chairman of FX Networks John Landgraf said at an FX press day in late 2020 that the delay turned out to be a good thing for the future of the show.
"One of the things that's been an unexpected boon from COVID-19 is that writers have had a lot of time to write, so Donald Glover and his intrepid team have written everything for Season 3 and 4," he said.
Season 3 of Atlanta was shot primarily in Europe and Glover shared many behind the scenes photos of the show in May and June 2021. The images showed the cast and behind-the-camera team across various locations on the continent.
Season 3 of Atlanta is due to air on FX in 2022.