Donald Glover Details 'Extremely Petty' Motivation Behind 'Awaken, My Love'
Donald Glover can be described as many things.
A screenwriter, an actor, a musician, a comedian—Glover has done it all, and has been labeled one of the most prolific creators of the last decade.
What does the 38-year-old Atlanta creator use to fuel his many outlets? Pettiness.
During a recent appearance on The Shop, hosted by Los Angeles Lakers star LeBron James and entrepreneur Maverick Carter, Glover revealed that, at certain points in his career, pettiness has been the source of his numerous creative masterpieces.
"I am naturally, like, petty," Glover told James, Carter, and the rest of The Shop's most recent guest panel, which included Abbott Elementary creator Quinta Brunson, musician J. Balvin and Baltimore Ravens quarterback Lamar Jackson.
"Extremely petty," he added.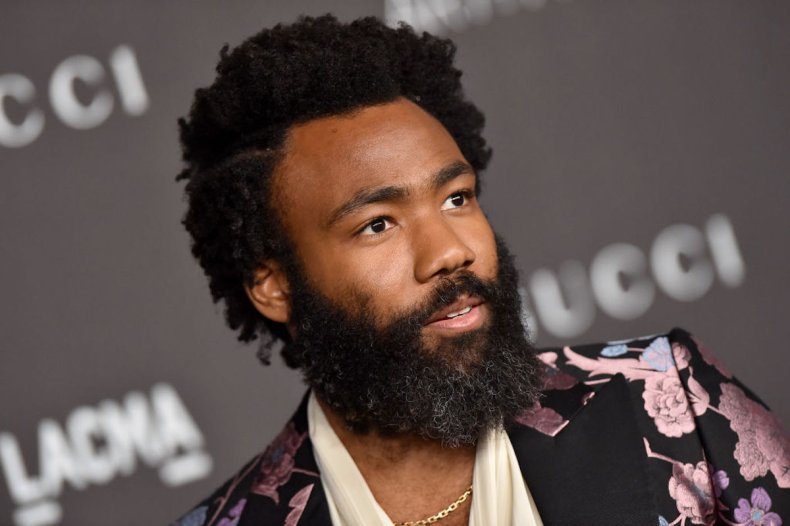 After asking James if he ever has to tap into "bad" emotions to sustain his success on the basketball court, Glover said that his pettiness feels like "playing chess with somebody who doesn't exist," and explained how one stray comment lead to the creation of his most successful album: 2016's Awaken, My Love!
"Awaken, My Love! was literally 'cause somebody was like 'Oh, he can't make a hit,'" Glover said. "And I was like, 'Oh, not only will I make a hit. I won't make a video for it.'"
Following the September 2016 release of Atlanta's first season, Glover returned three months later with a full-length, funk-inspired record.
Released on December 2, 2016, Awaken, My Love! debuted at No. 1 on Billboard's R&B Albums Chart after selling 72,000 copies in its first week, according to Nielsen Music.
Simultaneously debuting at No. 5 on Billboard's all-encompassing Top 200, the record received multiple Grammy nominations for Album of the Year and Best Urban Contemporary Album.
"Redbone," the album's second single, and most popular track, peaked at No. 12 on the Billboard Hot 100. The single also spent ten weeks atop the Adult R&B Airplay chart.
Unlike Glover's 2018 single, "This Is America," which debuted at No. 1 on the Hot 100 and won four Grammy awards (including Record of the Year, Song of the Year, Best Rap/Sung Performance and Best Music Video), "Redbone" was not accompanied by a music video.
Despite a lack of visuals, "Redbone" quickly went viral across social media and sold more than 3,000,000 copies in less than a single year, receiving triple-platinum certification from the Recording Industry Association of America (RIAA) in September, 2017.
As of December, 2018, the single had sold more than 5,000,000 million copies, per RIAA.
A bonafide hit, "Redbone" is the second-most successful single of Glover's career, and proved many who doubted his abilities as a musician, wrong.
However, in explaining his motivation for Awaken, My Love!, Glover said using pettiness as creative fuel is not a healthy practice, in spite of potential success.
"It makes you stronger," he told the panel of A-listers featured on The Shop. "But I also know it's dark, it's not something that you should—it's not something that should be all of that."
"'Cause it's bad," Glover added.