Donald Glover Fans Take Over Donald Trump Subreddit and the Memes Are Hilarious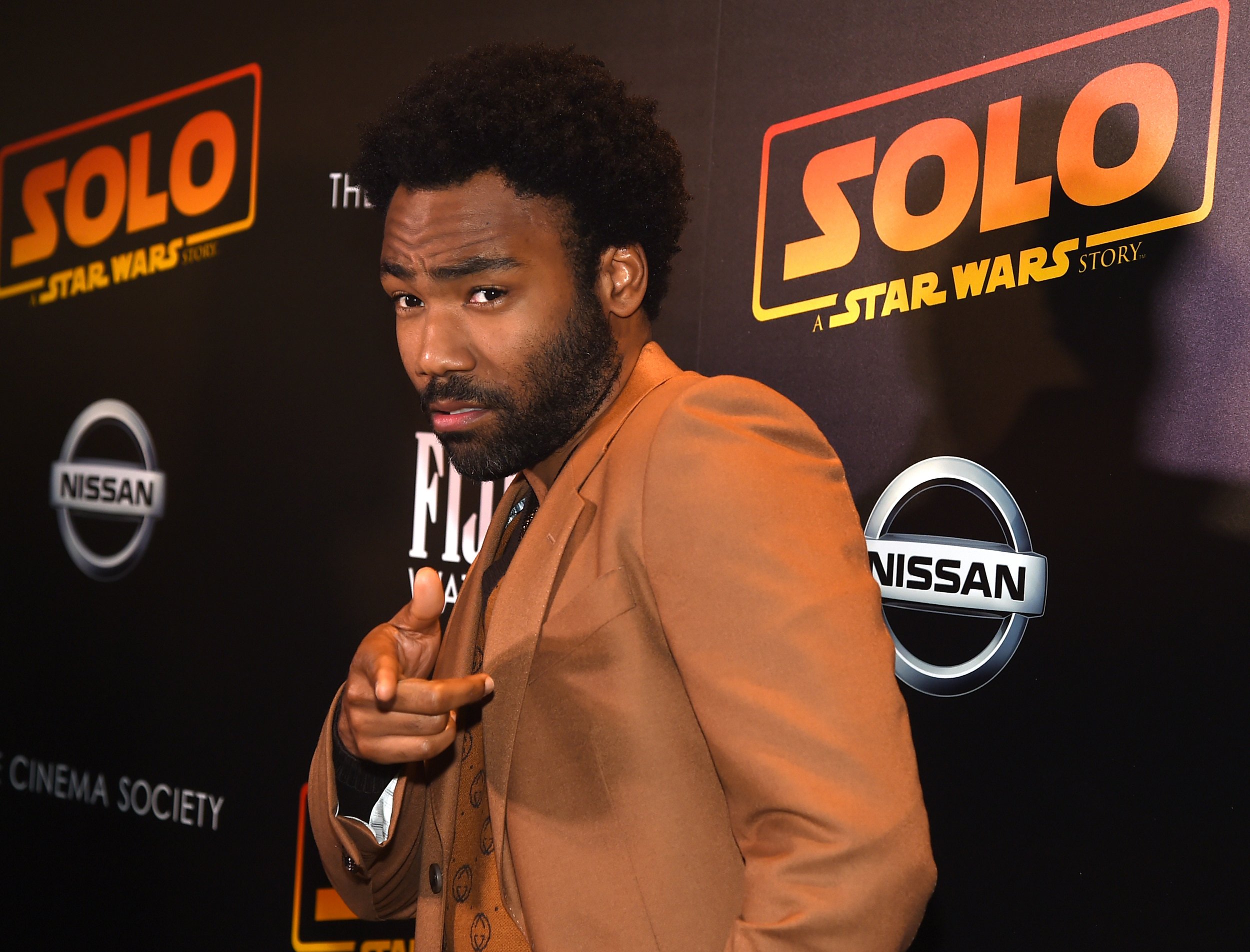 Donald Glover is having a serious moment. The actor/director/musician recently concluded the second season of his acclaimed TV series Atlanta, hosted and performed on SNL, released a catchy and searing take on race with the music video for This Is America and is playing Lando Calrissian in Solo: A Star Wars Story.
If that weren't enough for the Renaissance man, Glover now has his own subreddit, /r/thedonald/, where fans of his many talents can lavish praise. The subreddit was once a bastion for hardcore supporters of President Donald Trump until fans of Glover's saw an opportunity to make Reddit great again. The thread features pictures, gifs, videos and memes of Glover, often in comparison to the president.
"The /r/thedonald subreddit wasn't as active as the more prominent /r/the_donald, which is probably why the moderator had been inactive for a few weeks," Engadget reported. "Fans of Donald Glover saw this as their opportunity to swoop in and take over the subreddit for themselves."
The subreddit had 17,200 subscribers, though it is unclear how many of those are wayward Trump supporters looking for their presidential fix. Several posts also allude to Glover being the more successful Donald.
"If you'd told me I'd be posting on the Donald a week ago I'd have slapped you with a wet trout," wrote user ilivedownyourroad. "What a lovely place to hang out...Just loving Donald and all the wisdom, magic and joy he gives to us all."
/r/thedonald features images of Glover from Community, suave press images, videos of his stand-up and a particularly creepy picture from the most recent season of Atlanta.
Things change quickly on Reddit, and it's possible that the subreddit's moderator may reappear to restore President Trump as the thread's one true Donald. In the meantime, the sentiment is clear: