Donald and Ivanka Trump Donated to Kamala Harris' Bid for California Attorney General
President Donald Trump's campaign was quick to label Kamala Harris a "phony" lawmaker who has "gleefully embraced the left's radical manifesto" after she was unveiled Tuesday as Joe Biden's vice-presidential running mate.
But as recently as 2014, the Trump family made financial contributions to Harris, who is now a senator, when she was gunning to be California's attorney general.
Trump donated to Harris' attorney general campaigns in 2011 and 2014, for a total of $6,000, California state records show. The first contribution was for $5,000 in September 2011 and the second was for $1,000 in February 2013.
Ivanka Trump, the president's oldest daughter and a White House senior advisor, donated $2,000 to Harris in June 2014.
Both Ivanka and Trump were private citizens when they contributed.
But any warm feelings that the two once held for California's first Black female attorney general have since subsided. Although Trump recently offered lukewarm praise for the idea of Biden choosing her as a running mate and declined searing criticism, he and his campaign did not hold back Tuesday.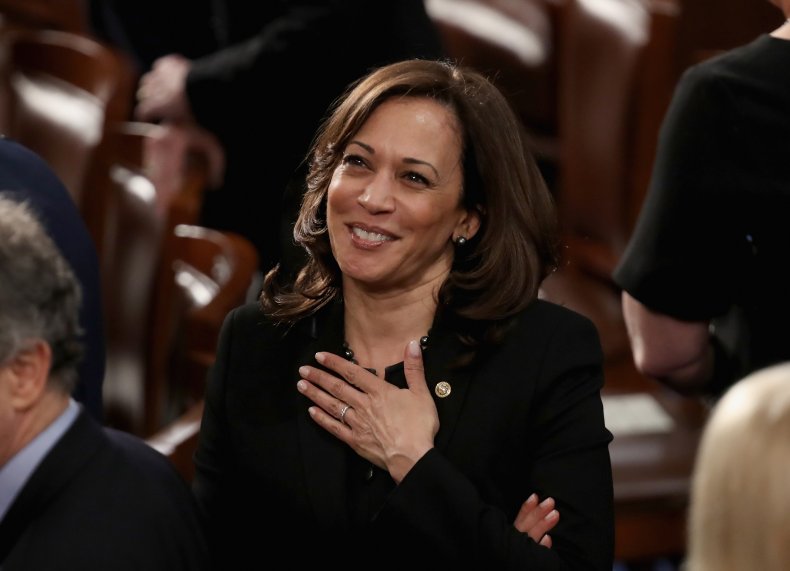 "Phony Kamala will abandon her own morals, as well as try to bury her record as a prosecutor, in order to appease the anti-police extremists controlling the Democrat Party," Trump campaign adviser Katrina Pierson said in a statement. "She is proof that Joe Biden is an empty shell being filled with the extreme agenda of the radicals on the left."
Less than two weeks ago, the president's tone was far different. And his rhetoric about Harris while she was a presidential candidate suggested that the Trump campaign considered her a potential formidable opponent.
"I think she'd be a fine choice, Kamala Harris," Trump told White House reporters July 29. "She'd be a fine choice."
On Tuesday, Trump was quick to post a campaign ad slamming Harris as a "radical-left" Democrat in the wake of the Biden campaign's announcement. He later told reporters at the White House that she "did very poorly in the primaries. Many people did much better than her, and that's like a poll."
"She was my No. 1 draft pick," Trump continued. "We'll see how she works out."
The president went on to say he "thought [Harris] was the meanest, the most disrespectful of anyone in the U.S. Senate" during the confirmation process of Supreme Court Justice Brett Kavanaugh, who came under fire for decades-old sexual assault allegations. Kavanaugh denied them.
Trump exited the briefing room Tuesday without answering a shouted question about his past donations to Harris.