Melania and Donald Trump Have Separate Bedrooms at the White House, Just Like JFK and His Wife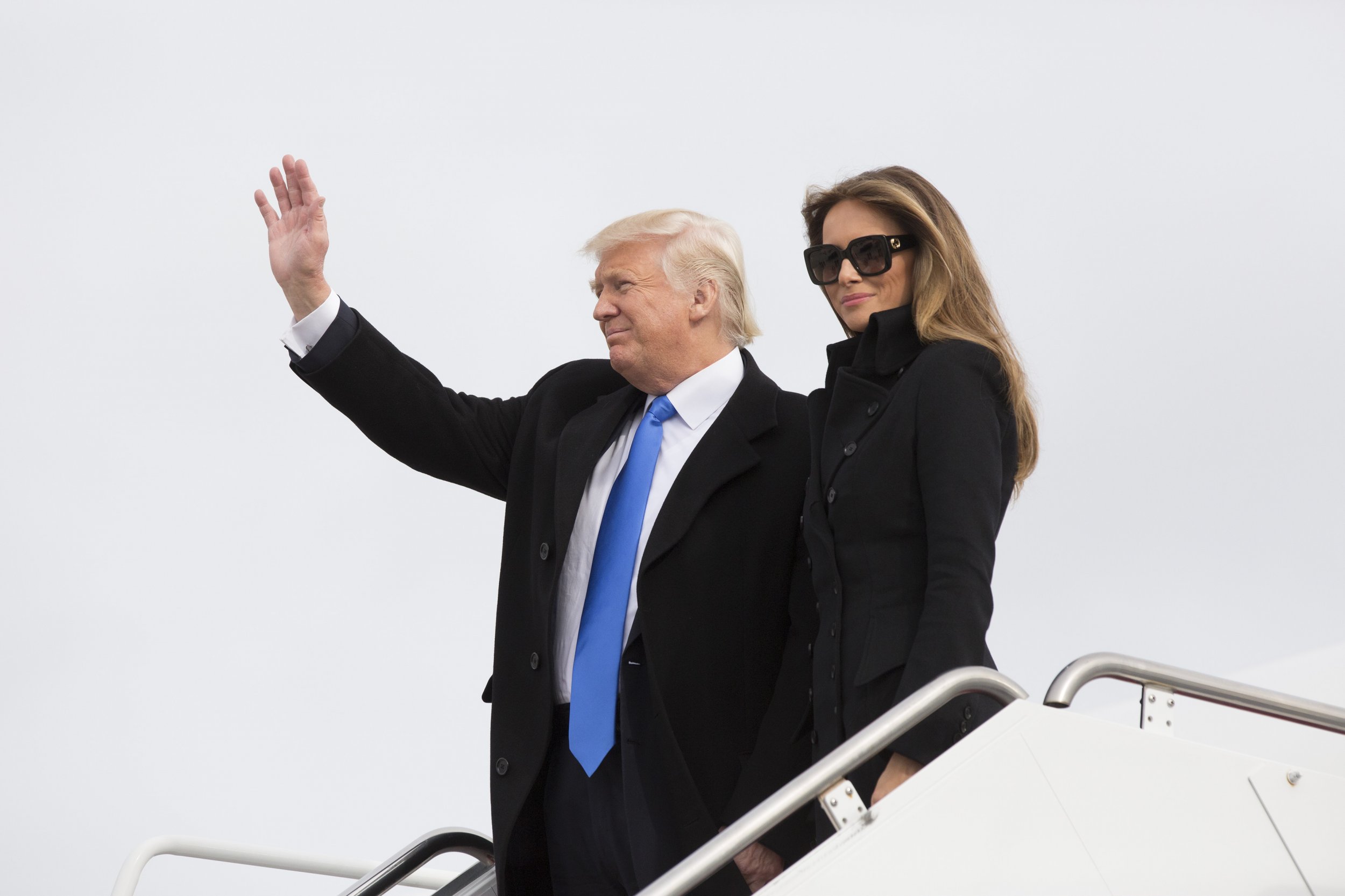 Michael Wolff's new book, Fire and Fury: Inside the Trump White House, offers a glimpse into the Trump family unlike any other, and the stories and secrets continue to unfold.
Related: Donald Trump "chronically unfaithful" to Melania Trump, "Fire and Fury" book claims
The latest revelation from the book is that President Donald Trump and first lady Melania Trump sleep in separate rooms.
First couples have not slept separately since the days of President John F. Kennedy and Jacqueline Kennedy Onassis, according to the book.
"Trump, in fact, found the White House to be vexing and even a little scary," Wolff wrote. "He retreated to his own bedroom—the first time since the Kennedy White House that a presidential couple had maintained separate rooms."
The president has dismissed the book as "really boring and untruthful" and even attempted to block it from being published last week.
But Wolff's book is not the first publication to mention the White House couple's sleeping habits. US Weekly ran a story last March that claimed that Melania Trump "refuses to share a bed with Donald, even on rare occasions."
"They have separate bedrooms," a source told US Weekly. "They never spend the night together—ever."
The couple's habit of sleeping in separate rooms is likely to add fuel to rumors that relations between the couple are strained. Media outlets began questioning the stability of their marriage when video showed Melania Trump swatting away her husband's hand during a trip to Israel last May.
In an excerpt of the provocative book, Wolff describes an alleged scene on election night when Melania "was in tears—and not of joy."
The first lady was under the impression that her husband would not win, so she could go back to her life of "inconspicuously lunching," according to the book.
When answering questions in December, Melania Trump told a group of Children at the Children's National Hospital in Washington, D.C., that her wish for the holidays would be to get away from the White House.
"I would spend my holidays on a deserted island, a tropical island with my family," she said.
Sleeping in separate beds is not necessarily a symptom of a rocky marriage. The National Sleep Foundation reported in 2015 that one in four couples sleep in separate beds. It's also seen as a sign of wealth, according to Vanity Fair.
"Luxury real estate and design leaders very roughly estimated that around 10 percent of their elite clientele go for dual master bedrooms," according to Vanity Fair.