Donald Trump in 1999: 'Nobody Knows More About Campaign Finance Than Me'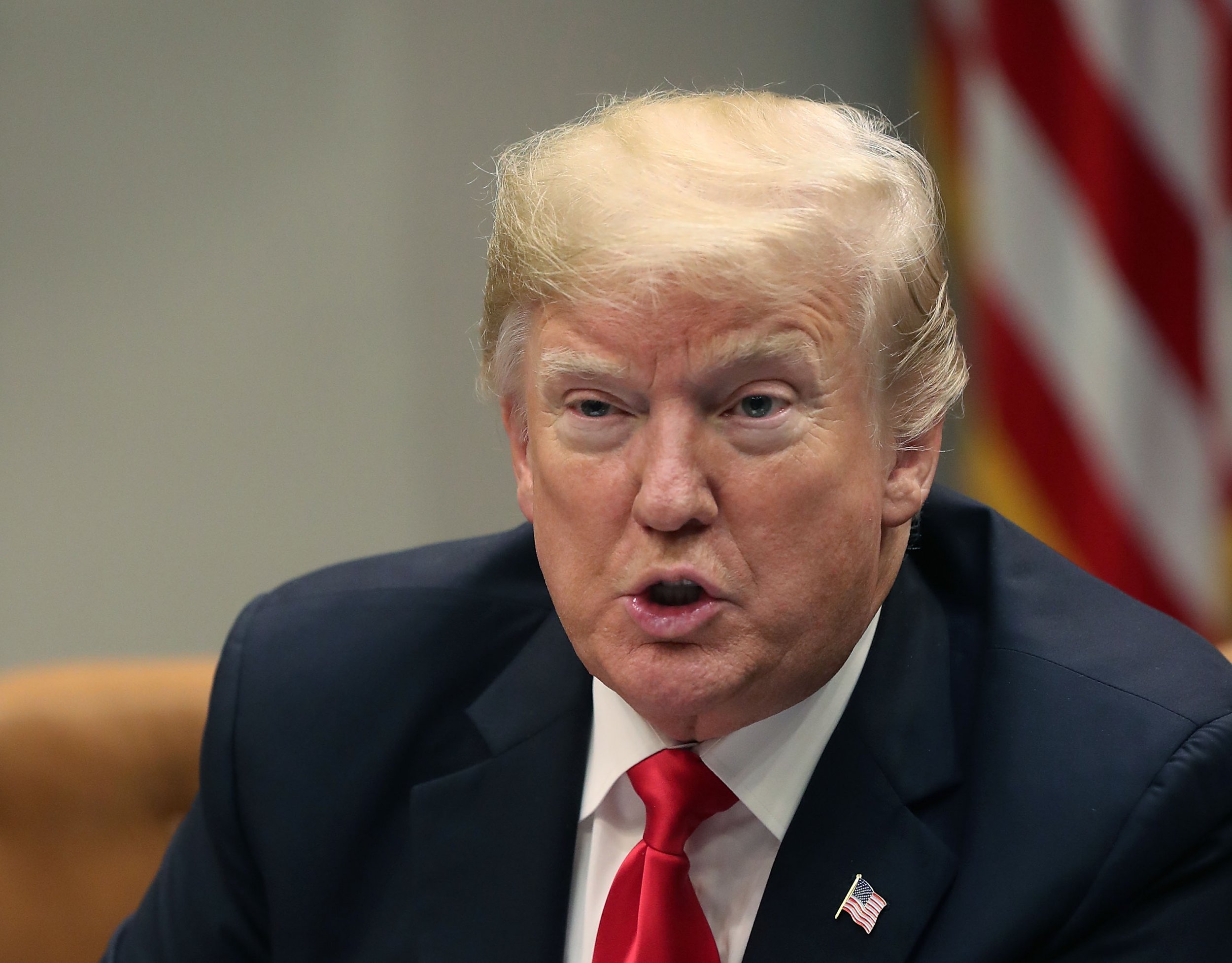 In an interview nearly two decades ago, President Donald Trump bragged about how much he knew about campaign finance law—a statement that could prove tricky, considering he's been directly implicated in campaign finance violations to which his former lawyer has pleaded guilty.
CNN host Don Lemon on Wednesday played dug-up footage from 1999 in which Trump said he knew more than anyone when it came to the subject of campaign violence.
Speaking with host Larry King, in '99 Trump said, "I think nobody knows more about campaign finance than I do, because I'm the biggest contributor."
Lemon commented on the clip, noting it could come back to bite the president.
"Ruh, roh," Lemon said, while laughing. "'Nobody knows more about campaign finance than me.' Sounds like Donald Trump knows plenty about campaign finance. A fact that could certainly backfire on him. There's always a tape or a tweet for everything. Did you notice that?"
The clip from Lemon came on the heels of a report from the Wall Street Journal that said Trump gave sworn statements decades ago that indicated he had "a deep understanding of campaign-finance laws" which could prove to be a critical piece of information should investigators "ever pursue a case against him over his alleged direction of hush-money payments in the 2016 campaign."
The president himself has said he relied on his former attorney-fixer Michael Cohen—who had said Trump directed him to pay hush money to women who claimed they had affairs with the then-candidate—to understand campaign finance laws. Cohen was sentenced to 36 months in prison after pleading guilty to multiple crimes, including campaign finance violations.
"I never directed Michael Cohen to break the law," Trump tweeted last week. "He was a lawyer and he is supposed to know the law. It is called 'advice of counsel,' and a lawyer has great liability if a mistake is made."
Speaking to the Journal, Trump's lawyer Rudy Giuliani said he wasn't sure if the president had thorough knowledge while claiming the hush payments didn't break the law.
"Honestly, I don't think his knowledge goes that deep, because mine didn't until I researched it," Giuliani said.