Donald Trump at 200 Days: President Losing Core Support and Worries Everyone With His Tweeting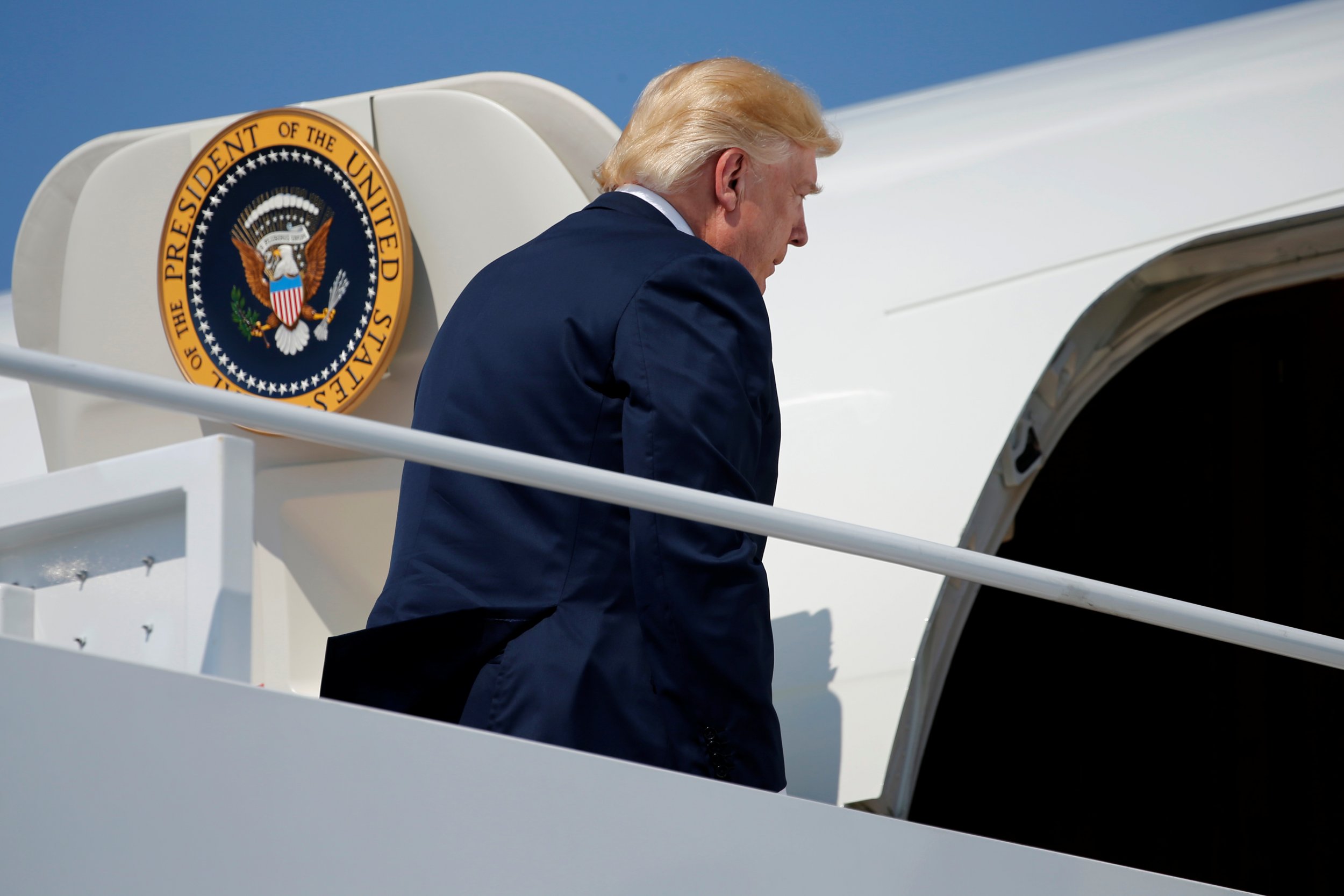 Two hundred days into his presidency the things commander-in-chief Donald Trump has said and done since taking office are making Americans less confident in his ability to govern—even among his core supporters—according to new polling results.
Confidence in Trump's ability to lead the country has shrunk, according to a new CNN poll conducted by SSRS and released early Tuesday. Since mid-January to early August the number of Americans who feel less confident about Trump's abilities to lead on account of his behavior rose from 53 to 62 percent. Some of that is being driven by what he says on social media.
Among white Americans without college degrees, the president has seen a fall of 12 percentage points of those who strongly approve of the job he's doing since February.
Strong approval for Trump among Republicans also dipped to 59 percent from 73 percent in February, according to the poll, which sampled the opinions of 1,018 adults across the U.S.
The erosion in support for Trump among this key demographic that he courted during the 2016 election campaign, and who helped him win the White House, tracks with the findings in a Quinnipiac University poll released last weekend. It showed a 10 percentage point drop in approval for Trump among white, non-college educated voters between June and August.
The new CNN poll shows Trump's overall approval among Americans at 38 percent—its lowest point in the network's polling of his presidency so far. Fifty-six percent of Americans say they disapprove of the job he's doing.
Nevertheless, Trump's overall approval among Republicans stands at 83 percent.
Read more: Kellyanne Conway admits Trump's ratings with Republicans are tanking
On Monday Trump said that his base is growing stronger. "The Trump base is far bigger & stronger than ever before (despite some phony Fake News polling)" he tweeted, referring to recent polls that show his support dwindling among those considered his base voters.
Trump wrote that his responses to on matters such as deregulation, immigration, and the ongoing Russia investigation "have driven the Trump base even closer together."
Trump tweeted last week that one of the ways he rallies his supporters and gets his message directly to them is through Twitter and other forms of social media. "Only the Fake News Media and Trump enemies want me to stop using Social Media (110 million people)," he wrote August 1.
But while that may appeal to his base, the CNN poll shows that his use of Twitter is alienating many Americans. While many of those polled agreed that tweeting is an effective way for the president to communicate directly with his supporters, 72 percent said Trump's tweets do not send the right message to other world leaders. A majority also said Trump's tweets are often misleading and 71 percent said that they are a risky way for a president to communicate.
On Sunday Counselor to the president Kellyanne Conway acknowledged on ABC's This Week that Trump's support is slipping among Republicans and his core voters.
"His approval rating among Republicans and conservatives and Trump voters is down slightly. It needs to go up. They are telling him just enact your program. Don't worry about a Congress that isn't supporting legislation to get big-ticket items done," Conway said.
On Monday polls from the The Economist/YouGov as well as a Reuters/Ipsos poll showed Trump with approval ratings in the mid to high thirties.
Conway's advice to the president Sunday was to not worry about the polls. "Focus on the agenda," she said, "and don't worry about all the distractions and diversions and discouragement that others, who are trying to throw logs in your path, are throwing your way."