Donald Trump Campaign Promises: Which 2016 Pledges Were Kept and Which Broken As President Launches 2020 Bid?
It's been four years since Donald Trump descended the escalator at Trump Tower to declare his candidacy for president, announcing that the "American dream is dead" and that he could help "make our country great again."
What followed was a controversial yet ultimately successful campaign, during which the billionaire real estate mogul repeatedly defied expectations to earn the Republican Party's nomination and defeat Hillary Clinton.
President Trump will officially kick off his 2020 reelection bid on Tuesday with a rally in Florida. The event marks the start of what Trump has claimed will be a swift victory to another four years in the White House. But as the president sets out for another year of campaigning, several of his key promises to voters on the 2016 trail remain unfulfilled.
"His lies and broken promises have hurt hard-working Americans everywhere across Florida and around the country," Democratic National Committee Chairman Tom Perez told reporters on Tuesday ahead of Trump's 2020 launch. "There's no question he's going to keep lying on the campaign trail and we're not going to let him escape from the truth."
But Marc Lotter, the communications director for Trump's reelection bid, argued on CNN that the president's unkept promises to 2016 voters will "make a great platform" for his reelection campaign.
Plus, Trump's campaign manager Brad Parscale has vowed that 2020 will be "bigger, badder, better" than the president's controversial path to victory in 2016. "This is a war for the future of our country," Parscale told reporters in May. "If we don't fight for everything we have, we're going to lose."
Multiple 2020 surveys have indicated that Trump is in danger of being defeated by several Democratic candidates, including former Vice President Joe Biden and Senator Bernie Sanders. Internal polling by the president's campaign, which was leaked to ABC News over the weekend, showed him far behind Biden in battleground states like Florida, Wisconsin and Pennsylvania.
In a wide-ranging interview with ABC's George Stephanopoulos, Trump said that he was not worried about negative 2020 polling because he doesn't think they are "correct." He also did not appear to be concerned about the reaction of his conservative base, which he called "the greatest base in the history of politics because they are not believers in false things."
Here's a look back at some of the president's key 2016 campaign promises and whether or not he's fulfilled them.
Immigration
"I will build a great, great wall on our southern border and I'll have Mexico pay for that wall," Trump said during his presidential announcement in June 2015.
Trump's fight for a wall along the U.S.-Mexico border resulted in the longest government shutdown in history (34 days) earlier this year as the president sought nearly $6 billion in federal funding for construction. But even after sidestepping Congress to declare a national emergency, Trump has not been able to gain all of the money wanted for his wall.
According to The New York Times, as of January, no new miles of barrier had been built along the border under President Trump. Some construction, however, was expected to begin earlier this year.
But some of Trump's other immigration-related campaign promises have been fulfilled during his presidency, most notably his crackdown on illegal immigration.
After a December 2015 shooting in San Bernardino, California, then-candidate Trump called for a "total and complete shutdown of Muslims entering the United States" until lawmakers could "figure out what is going on."
Less than a month after taking office in January 2017, Trump signed an executive order that banned foreign nationals from seven predominately Muslim countries from visiting the U.S. The "Muslim ban" was immediately challenged in court but a modified version was ultimately upheld by the Supreme Court.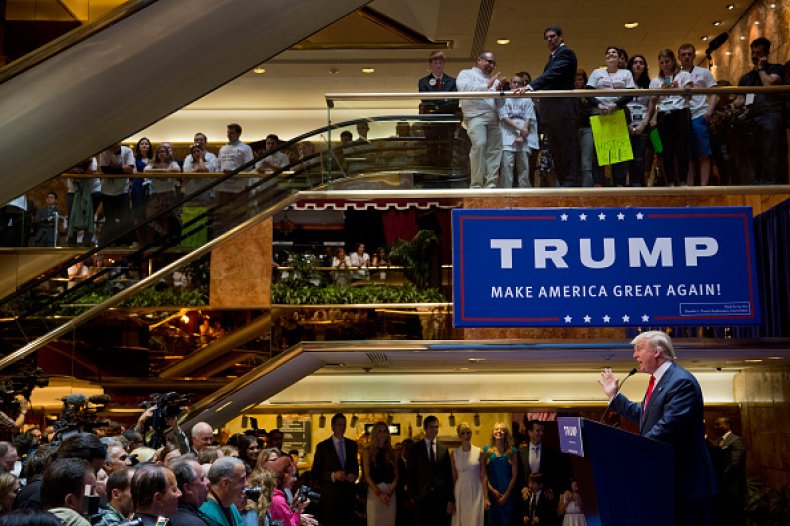 Health Care
"We get rid of Obamacare and we have a great life all together," Trump said during a Republican Party debate in September 2015.
Despite controlling both the House of Representatives and the Senate for the first two years of Trump's presidency, Republicans were unable to repeal or replace the Affordable Care Act. Efforts to pass a "skinny repeal" of the legislation failed in the Senate twice. But lawmakers were able to repeal one key provision of Obamacare when Trump signed the GOP tax reform plan, which eliminated the individual mandate that required people to buy health insurance or pay a fine.
In addition to vowing to replace Obamacare, Trump promised voters in 2016 that he would end the opioid crisis and that health care overall would be a lot less expensive for everyone. Neither of those promises seem to have come to fruition so far during Trump's tenure in office.
In fact, EmblemHealth CEO Karen Ignagni told Yahoo this week that there is no doubt the president's attacks on Obamacare have lead to higher heath care costs for Americans. Although the Trump administration has secured $6 billion in funding over the next two years to help combat opioid abuse.
Tax Cuts
"It's going to cost me a fortune, which is actually true," Trump told reporters in September 2015 as he promised a historic tax cut rate.
Trump fulfilled this campaign promise one year into office. In December 2017, he signed the most extensive tax code rewrite in decades. The move has often been hailed as the president's biggest legislative victory so far.
The $1.5 trillion tax cut reduced the corporate tax rate from 35 percent to 21 percent, which supporters of the bill said will make U.S. business more competitive abroad. The legislation also lowered individual tax rates.
However, Trump may have benefited from his tax cut, according to an analysis by the Center for American Progress. The D.C. think tank found that changes to business rules from the legislation could save Trump roughly $11 million to $15 million per year.
Supreme Court and Federal Judiciary
"I am looking for judges and have actually picked 20 of them.... They'll respect the Second Amendment and what it stands for and what it represents," Trump said at a debate in October 2016 when asked about replacing Supreme Court Justice Antonin Scalia.
President Trump has already confirmed two conservative judges to lifelong appointments on the Supreme Court: Neil Gorsuch and Brett Kavanaugh. The addition of Kavanaugh to the bench in fall 2018 gave the Supreme Court its first conservative majority in decades.
In a CNN exit poll during the 2016 election, roughly 48 percent of all voters said the Supreme Court was an important factor in their decision, and 56 percent of those who supported Trump listed it as the "most important factor" in their voting decision.
Plus, Trump has kept his promise to fill court vacancies with conservative judges. Just two years into his administration, Trump has appointed federal judges at a record pace. As of May 2, the Senate had confirmed 100 Trump judicial nominees.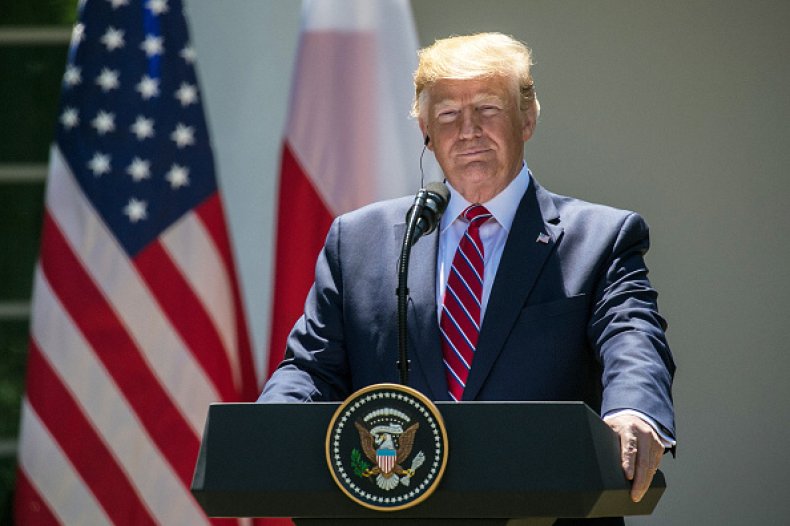 Renegotiate Trade Deals
"They get the expansion. We get the joblessness," Trump said in June 2016. "That's the way it works—not going to happen anymore."
Trump has partially delivered on this promise as the U.S., Canada and Mexico signed a new trade agreement to replace NAFTA. The US-Mexico-Canada Agreement (USMCA) was signed in November 2018 but it still needs to be ratified by all three governments.
Meanwhile, the U.S. and China are locked in an escalating trade war that is estimated to cost Americans billions of dollars. According to a recent study by the National Bureau of Economic Research, last year's 10 percent tariffs on Chinese products cost the average American household $414.
"Overall, using standard economic methods, we find that the full incidence of the tariff falls on domestic consumers, with a reduction in U.S. real income of $1.4 billion per month by the end of 2018," the study stated.