Donald Trump 2020 Ad Claims He 'Achieved More Than Any President in History,' Urges Americans to Thank Him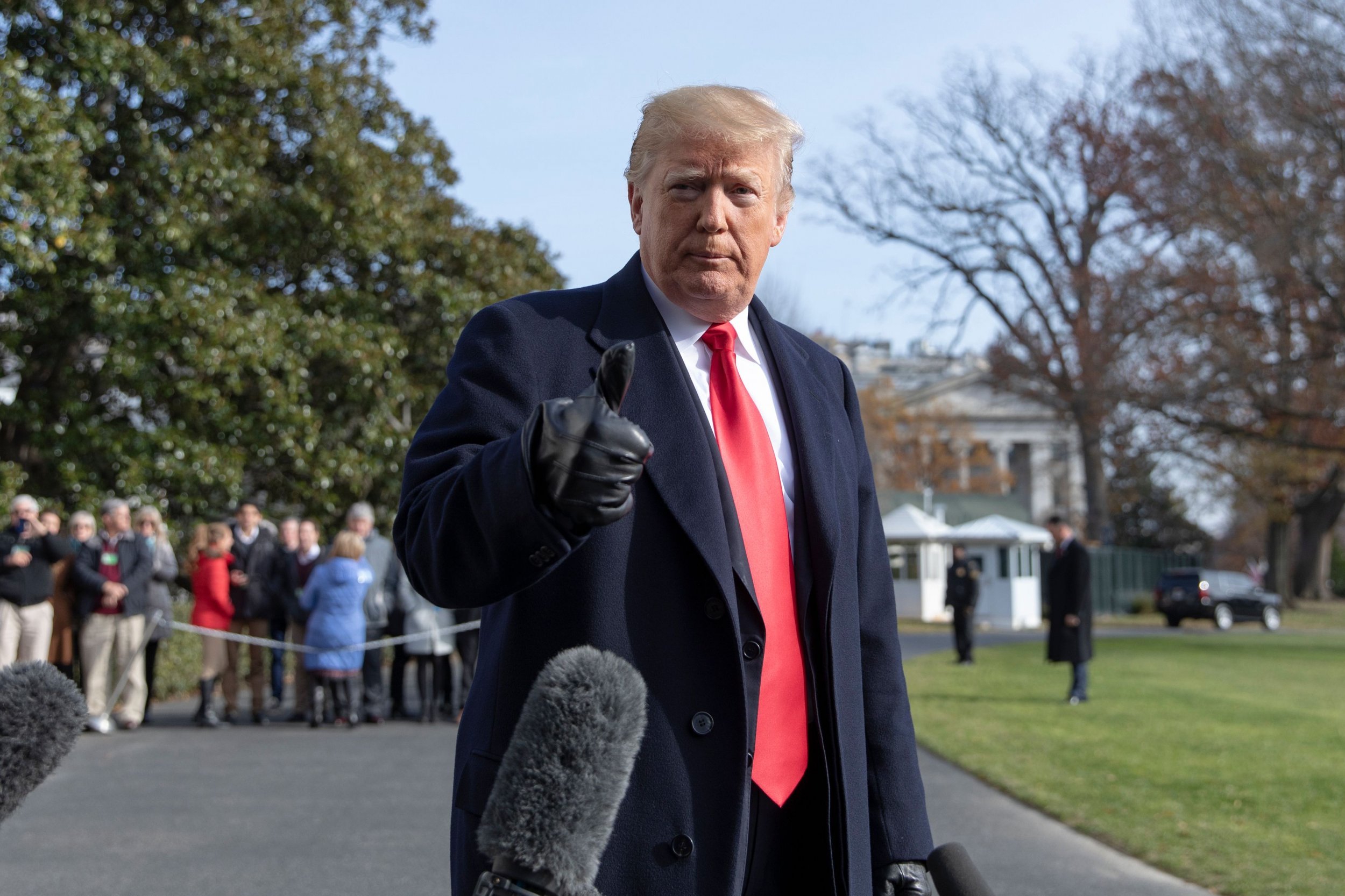 President Donald Trump's re-election campaign team appears to have issued its first ad, with a message calling on "every Trump supporter" to call an 800 number to thank the president for his leadership.
Anyone who does call the number is then directed to make donations to Trump's 2020 presidential campaign.
Read more: CNN's Don Lemon cracks up while reading Donald Trump staffers' old quotes about the president
In the ad, 2020 campaign manager Brad Parscale makes the claim that Trump has "achieved more during his time in office than any president in history."
He then calls on "every Trump supporter" to "let President Trump know we appreciate what he is doing for America" by calling the 800 number that appears on the screen, in the style of an infomercial.
"We have a booming economy, historic low unemployment, including the lowest unemployment rate for minorities in history," Parscale states.
"We're bringing jobs back to America through new trade deals and the world is a safer place," he continues, before making another call to action for Americans to call the 800 number.
Callers who choose not to donate are met with a second request for a donation. If they reject that request, they are then directed to the president's campaign website.
Journalist Yashar Ali shared video of the ad, which he said had aired on CNN, on Twitter, commenting: "First 2020 ad?"
Indeed, the message does appear to end with the signature "I'm Donald Trump and I approved this message" statement.
Many social media users have tweeted about the ad, with many mocking the one-minute spot.
"Can I tell him something else that ends with 'you'?" one social media user wrote.
"I'll thank him when he resigns. That's all," another said more pointedly.
"So, it's a 60-second infomercial to solicit donations to pay their legal bills," yet another social media user wrote.
Several members of Trump's 2016 campaign team have faced indictments and made plea deals in connection with special counsel Robert Mueller's ongoing investigation into Russian meddling in the election and possible conspiring between the Trump campaign team and Russia.
Trump's former personal lawyer Michael Cohen was recently sentenced to three years in prison after pleading guilty to crimes that included arranging payments during the 2016 election to buy the silence of women claiming to have had affairs with Trump.