Donald Trump's 2020 Hopes Starting to Be Questioned by Some Allies Amid Growing Legal Peril: Report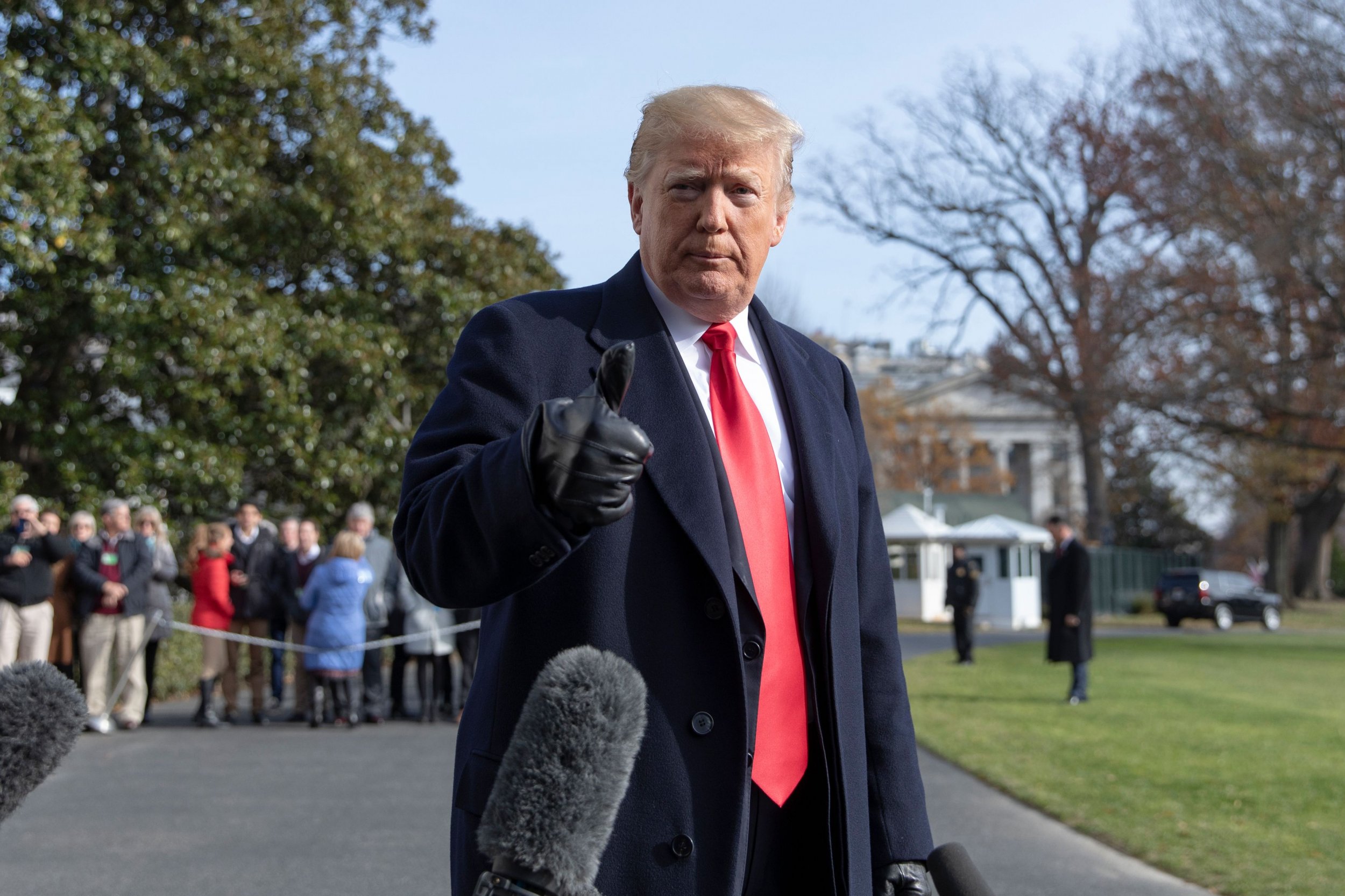 There is reportedly serious stress in MAGA world.
The latest revelations from the probe led by special counsel Robert Mueller—as well as the Southern District of New York investigation that's alleged President Donald Trump directed felony campaign finance violations—reportedly have supporters of the president shaken up.
The Associated Press wrote on Tuesday that some allies "believe the turmoil has left him increasingly vulnerable as he gears up for what is sure to be a nasty fight for re-election" come 2020. The AP further quote an unnamed "leading" Republican in the House of Representatives who said they've urged colleagues to wait for the final report from Mueller and "to not defend the indefensible but to also not believe every charge."
The AP report added that there's been talk of a primary challenge of Trump from a member of his own party.
There have also been reports that, privately, Republicans have begun to plan for a 2020 sans Trump amid his legal woes. Los Angeles Times White House reporter Eli Stokols said on MSNBC that some lawmakers within the GOP "are starting to tell [him] privately—some of them—if there's obvious evidence, the bottom's going to fall out. They're not going to be able to stand by this White House and that's a looming problem for the president."
Axios wrote about the GOP's worries on Tuesday as well, reporting that "some top officials" were "growing more anxious" about Trump's 2020 prospects amid the Mueller fallout. Even loyalists who've backed Trump through thick and thin were reportedly growing weary.
"These are the people most predisposed to believing the 'witch hunt' rhetoric, but they are now expressing real concerns," one loyal Trump ally told Axios after speaking with "hardcore MAGA online influencers."
Trump, per usual, is tweeting through it, posting on Monday about the lack of a "smocking" gun and how, even if the allegations he denies were actually true, then his former lawyer Michael Cohen would be the one liable.
Some of Trump's supporters are beginning to question such posts.
The unnamed Trump loyalist old Axios: "And even MAGA loyalists are asking why Trump feels the need to go on Twitter with bizarre legal explanations that don't seem to help."