Donald Trump Will Get Crushed by Any Democrat in the 2020 Election, Poll Indicates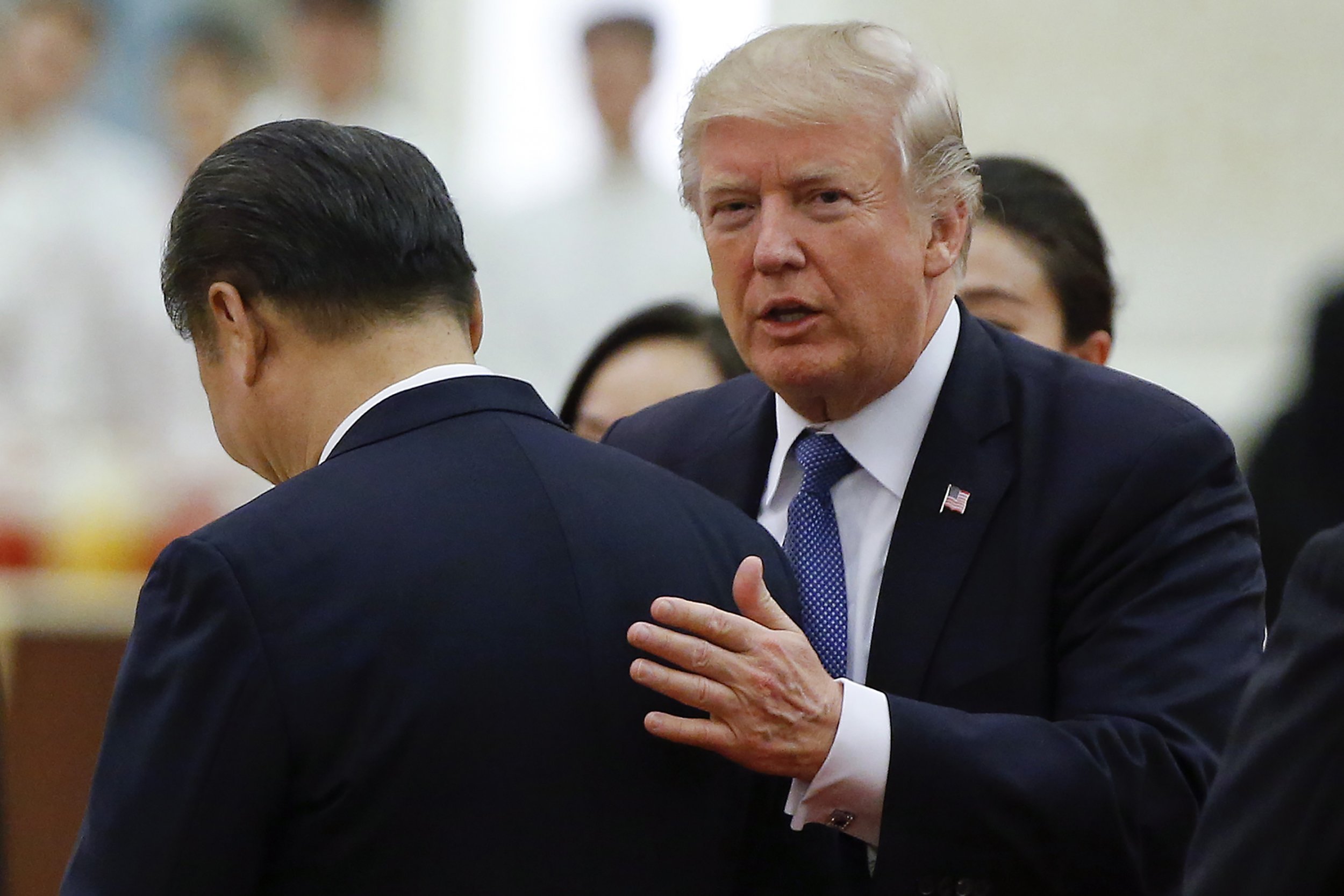 President Donald Trump will get crushed by any Democrat running against him in the 2020 presidential election, a poll released Thursday indicated. Asked whether they would vote for Trump or a hypothetical Democratic candidate in the next election, just 36 percent in the Politico/Morning Consult poll said they would vote to give the president a second term. That compared with 46 percent who indicated they would vote for Trump's Democratic opponent, whoever that may be. A further 18 percent said they remained undecided.
Related: Are Democrats finally getting their 'shit together' to stop Trump?
The poll, conducted on the eve of the anniversary of the 2016 election, offers further bad news for Trump: Eight percent of those who voted for him a year ago said they would support a Democrat in 2020. In contrast, 3 percent of those who voted for Hillary Clinton in November 2016 said they would switch to casting their ballot for Trump come the next vote for president.
Indeed, Democrats appear to be more steadfast in backing someone from their own party than Republicans when it comes to Trump. Eighty-four percent of Democrats said they would vote for the candidate from their own party in 2020, compared with 74 percent who said they would support the current Republican president.
Among independents, there is a similarly clear gulf. Thirty percent said they would vote for Trump, while 40 percent stated that a Democrat would get their backing.
The results should not be surprising, given Trump has faced record low approval ratings for a president so early into his time in office. His current approval rating with Gallup stands at 38 percent, with 55 percent disapproving of the Republican's job as president.
The results arrived during a week in which Republicans suffered defeats in gubernatorial elections across the country. Notably, Ed Gillespie, who started employing Trump-like rhetoric even while keeping his distance from the president, lost by nine points to Democrat Ralph Northam in the race for Virginia governor. The results have left Republicans facing a dilemma over the degree to which they should embrace an unpopular president as they look ahead to 2018 and 2020.
Even before this week, there have been reports of multiple Republicans, including Vice President Mike Pence, plotting shadow 2020 campaigns. Indeed, in the Politico/Morning Consult poll, just over half of voters said that they thought Trump would make it to the 2020 election. Thirty-seven percent said they believed he would leave office before his first four-year term expires.
Yet it is not all bad news for Trump. Of those who voted for him in 2016, 82 percent said they had no regrets. That's a higher figure than the 78 percent of Clinton voters who said that would cast their ballot in the same way if they had a second chance. And Trump retains one important factor in his favor: His popularity among likely voters, judged as those who voted in the 2016 election, is significantly higher than among the general population, a Reuters/Ipsos poll released Wednesday found.