Donald Trump 'Cannot Win' in 2020 After Midterm Election Failures by Republicans, Says 'Morning Joe' Show's Scarborough
President Donald Trump will not win re-election in 2020 after the results of this month's midterm elections, which showed a much more difficult trail for the commander in chief than he faced in 2016, according to Morning Joe co-host Joe Scarborough on Monday.
Scarborough predicted Trump would not fare as well in the Midwest and other swing or battleground states as he did two years ago against Democrat Hillary Clinton, pointing to how Democrats performed in the midterms. Trump had specifically turned the critical election into a referendum on his first two years in office.
"I don't think I'm killing Hamlet in the first act by saying he's not going to do that well in the suburbs of Philly in 2020. He's not going to do as well in Wisconsin as he did in 2016. He's not going to do as well in some of these swing areas as he did in 2016 unless he radically changes, and we have absolutely no reason in front of us, no evidence in front of us, to believe that he can radically change it up to win those votes back," Scarborough said. "So that pathway to victory has to be much more narrow after 2018. And I would say this has been a clarifying election, clarifying in the sense that Donald Trump is not going to win re-election. I said it, write it down."
Scarborough added that, unlike pollsters and a large swath of the media, he had accurately predicted Trump could claim victory in 2016. The president famously secured almost the entire South, Midwest and Mountain states, while flipping Pennsylvania, Ohio, Michigan and Wisconsin.
"I also said when few others were saying it, Donald Trump could win. Now I'm saying Donald Trump cannot win," he said.
Democrats have so far flipped 37 seats to reclaim the House for the first time since 2010, after needing only 23 to wrangle the chamber from Republicans. They also turned over two seats in the Senate—Nevada and Arizona.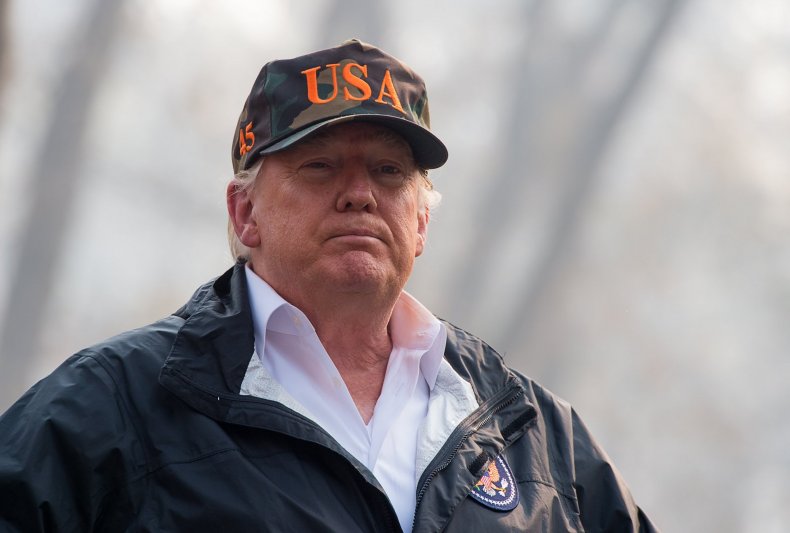 The party also claimed seven governor's mansions, several of which voted for Trump in 2016. Wisconsin, Kansas and Michigan each flipped Democratic, while the party overtook several statehouses.
Nevertheless, the president has publicly called the midterms a tremendous victory for Republicans. But privately, Trump has reportedly brooded over the losses, which have already led to Democrats openly discussing plans to investigate the Trump administration and to obtain the president's tax returns.
The president stumped heavily around the country for Republican candidates and even said he would be "fine" if Democrats won the House. But Trump also told Fox News Sunday that his name was not on the ballot, an apparent backpedal from a president who held rally after rally and repeatedly said a "red wave" was heading to the polls.