Republican Presidential Candidate Warns Donald Trump He Could Soon Lose the Trust of the American People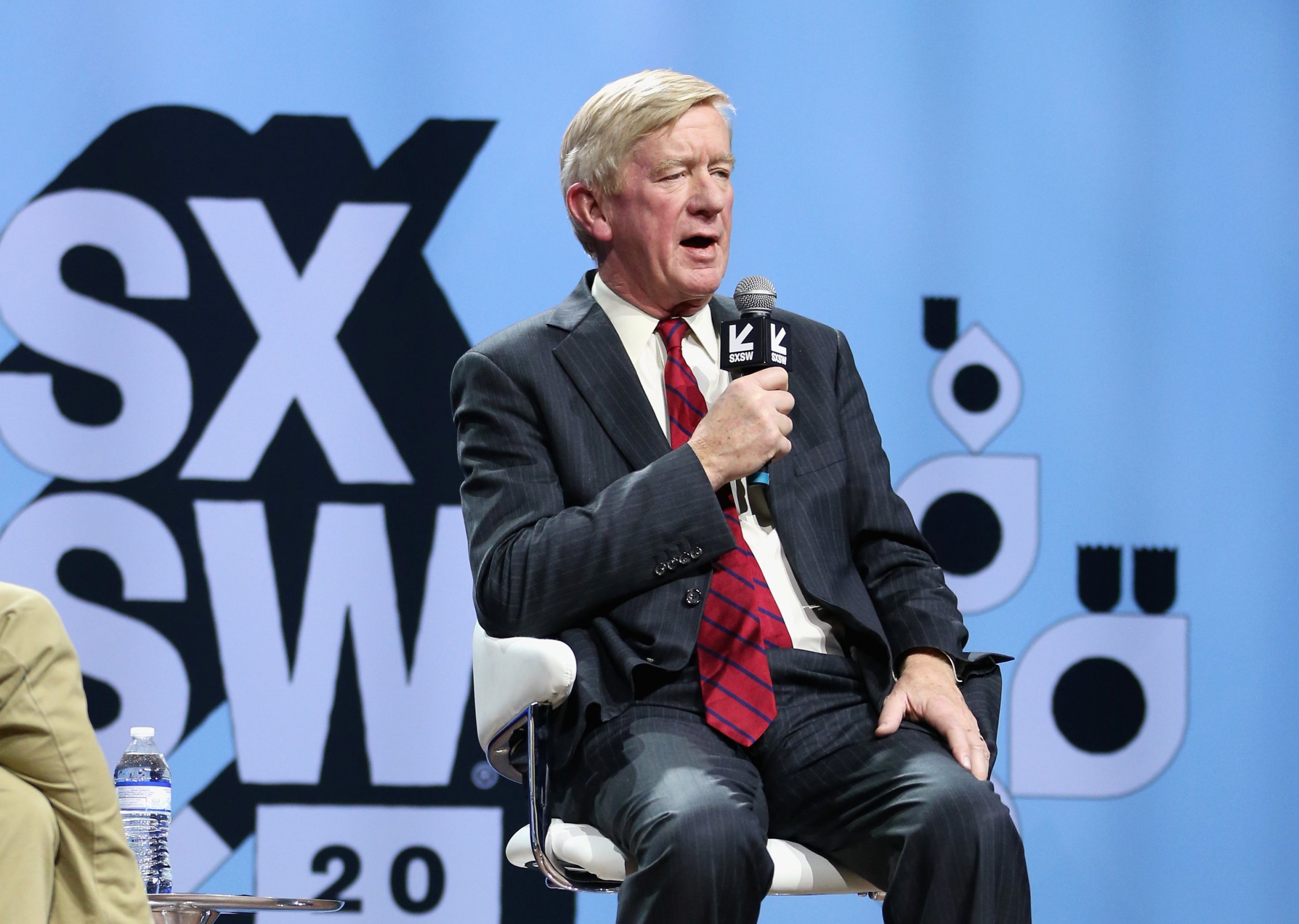 As he looks to mount a challenge to Donald Trump for the Republican nomination for president in 2020, Bill Weld has warned the president that he could soon lose the support of the American people. And, Weld claimed, there were already grounds for Trump's impeachment.
The former Massachusetts governor has broken from the overwhelming support within the GOP for Trump, becoming the first Republican to officially throwing his hat in the ring against the sitting president. A vice presidential nominee on the Libertarian Party ticket in 2016, Weld has not held back in his criticism of the commander in chief.
"Donald J. Trump, candidly, he looks like he would rather be a king than a president who had to work to earn and preserve the trust of the American people," Weld told CNN on Friday. "And as President Lyndon Johnson once said, once you lose the trust of the American people, as Mr. Nixon did when the tapes proved that he had been lying for years to them, you'll never get it back."
There is little sign of waning trust among Republicans, however. Tump's approval rating among GOP primary voters stood at 85 percent in a recent Morning Consult poll. In a March Monmouth University poll, just 8 percent of Republicans and Republican-leaning independents said they would definitely support Weld in a primary matchup against Trump. A further 10 percent said they could potentially back him.
It is a similarly bleak picture for another Republican who has mused about challenging Trump. Maryland Governor Larry Hogan would be defeated in his home state by a 2-to-1 margin by Trump, according to a poll Thursday by Gonzales Research & Media Services.
But speaking to Newsweek earlier this year and before officially announcing his candidacy, Weld signaled that he believed several legal issues could hamper Trump's path to 2020.
Despite the release of the Mueller report last month and special counsel Robert Mueller's conclusion that there was not sufficient evidence to charge the Trump campaign of carrying out a conspiracy with Russia, scrutiny of the president has shown little sign of letting up. While Attorney General William Barr declined to charge Trump with obstruction of justice, Mueller, pointedly, did not exonerate the president.
Weld said there were grounds for an impeachment of Trump, even if it would not be the wise thing to do.
"On the law, [Trump's] absolutely subject to impeachment right now," Weld said. "He's making no effort to see that the laws are faithfully executed. And volume two of the Mueller report [on obstruction] makes that very clear. [Mueller] makes it clear that the president even acted with corrupt intent, so it's all there.
"The argument against impeaching now is a purely political argument, that we don't want just a circus between now and November of 2020," Weld continued. "We want the president to be held accountable for what he's done and undone."