If Trump Doesn't Win in 2020, SDNY Will 'Be Waiting With Cuffs' When He Leaves Office: MSNBC Legal Analyst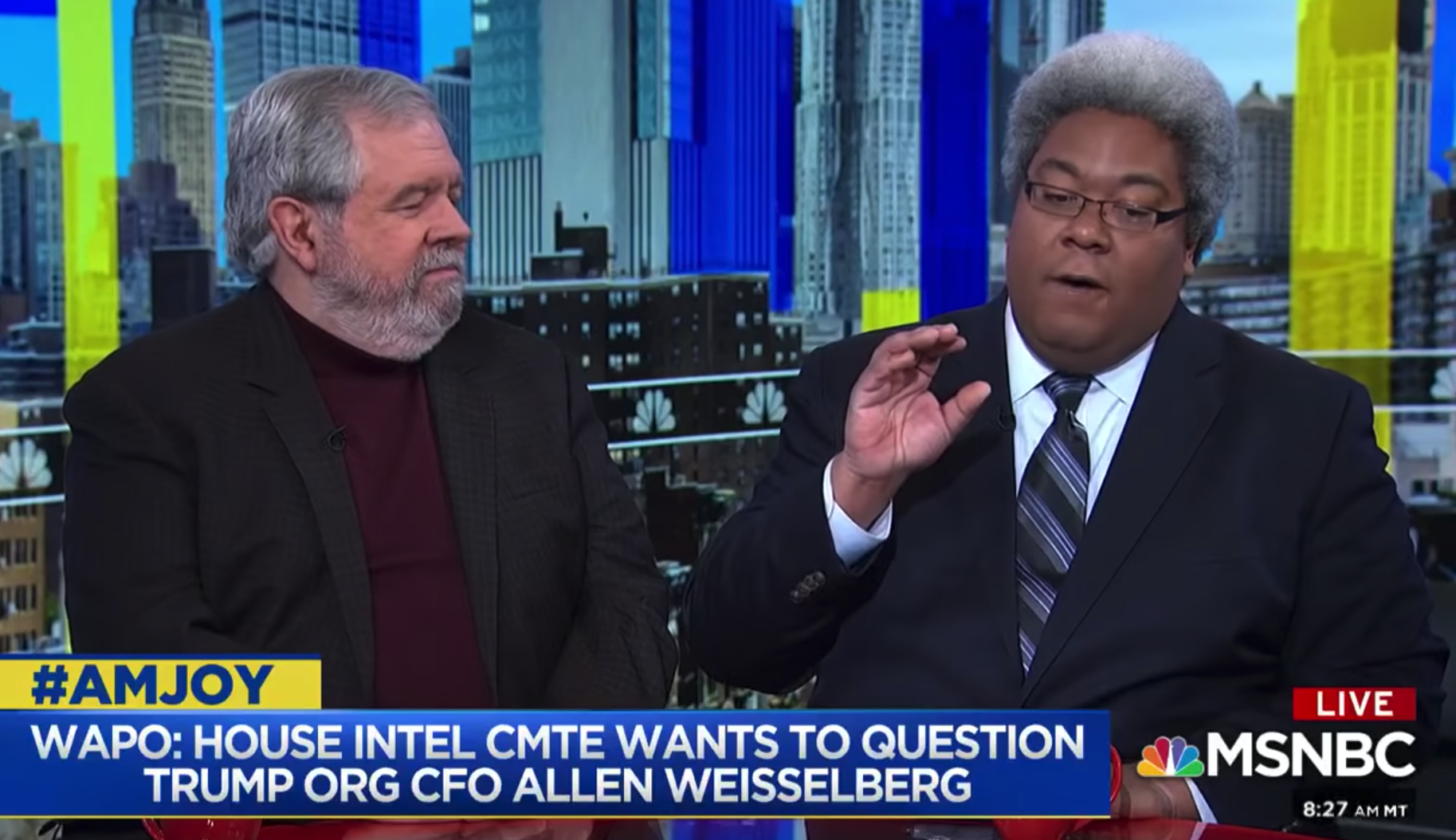 Legal analyst and Above the Law editor Elie Mystal told MSNBC on Saturday said that if President Donald Trump isn't reelected in 2020, he could be arrested immediately by the Southern District of New York (SDNY) when he leaves the White House.
During a segment on AM Joy, Mystal explained to host Joy Reid that the SDNY investigation has elevated the stakes for the president when it comes to winning the 2020 presidential election.
"The irony here, that I hope it is not lost on people, is that the Trump Organization, which appears to be a massive criminal front, is so small potatoes that if Trump hadn't run for president, SDNY wouldn't care," he said. "SDNY cares about stopping terrorists.
"Putting SDNY on the Trump investigation is a little bit like bringing in Sherlock Holmes to figure out who framed Roger Rabbit," Mystal continued. "These people are such cartoonish criminals that now that SDNY is on it, they're all going down."
The legal analyst went on to argue that "the key thing" from Trump's former attorney and "personal fixer" Michael Cohen's testimony before the House Oversight Committee earlier this week was the warning he issued to "the rest of the people in the Trump Organization from the CFO Allen Weisselberg all the way down to the secretary: You lie for Trump, you're going to get got."
"SDNY is lining all of them up, right?" Mystal explained. "When Cohen said Trump was inflating his assets to get a loan to buy the Buffalo Bills, Michael Cohen wasn't trying to buy the Buffalo Bills, Donald Trump was. Do you know what the statute of limitations is on bank fraud that apparently happened in 2014? It's 10 years."
He added: "This election is so important for Donald Trump. Because if he does not win, SDNY is going to be waiting with cuffs on his way out the door."
Reid then reiterated Mystal's analysis. "For Donald Trump, winning that election then becomes existential, in order to get away with it, he's gotta win and keep the immunity. He'll do anything to win," she said.
In a dramatic testimony on Capitol Hill Wednesday, Cohen called his former employee "a con man" and a "liar." He also told lawmakers that Trump exaggerated his personal wealth when it suited him over the course of his career as a businessman and revealed that the president attempted to obtain a loan to buy the Buffalo Bills in 2014 by inflating his net worth by $4 billion.
"Mr. Trump is a cheat," Cohen said. "It was my experience that Mr. Trump inflated his total assets when it served his purposes, such as trying to be listed among the wealthiest people in Forbes, and deflated his assets to reduce his real estate taxes."
When asked whether he was aware of any other illicit activities that could implicate Trump, Cohen replied: "Yes, and again those are part of the investigation that's currently being looked at by the Southern District of New York."
Watch the MSNBC clip below: