Donald Trump Says Climate Change Will 'Change Back Again' and 'I Don't Know That It's Man-Made'
In an interview with 60 Minutes aired Sunday night, President Donald Trump continued to express doubt about whether climate change was man-made, something that is agreed upon by over 97 percent of climate scientists.
Trump's comments, recorded at the White House Thursday, came just days after the United Nations released an alarming report on climate change that concluded the planet had just 12 years to take drastic action in order to prevent warming beyond 1.5 degrees Celsius, or 2.7 degrees Fahrenheit. A half degree beyond that, according to the report, could have divesting consequences for much of the planet.
But Trump has long cast doubt upon the almost unanimous findings of the scientific community, once claiming that it was a hoax cooked up by the Chinese. While Trump did not go as far as that in his interview with 60 Minutes, he again expressed views dramatically out of step with the scientific community.
"I think something's happening, somethings changing and it'll change back again," Trump told host Lesley Stahl for the CBS program. "I don't know that it's man-made."
Trump has repeatedly expressed pride in rolling back environmental regulations put in place by the administration of his predecessor Barack Obama.
"I don't want to give trillions and trillions of dollars. I don't want to lose millions and millions of jobs," Trump said.
Stahl confronted Trump on his claims, pointing to the huge sheets of ice melting into the ocean in Greenland.
Trump again rebutted such evidence, claiming: "And you don't know whether or not that would have happened without man."
Again, confronted with the overwhelming scientific consensus, Trump said: "We have scientists that disagree with that."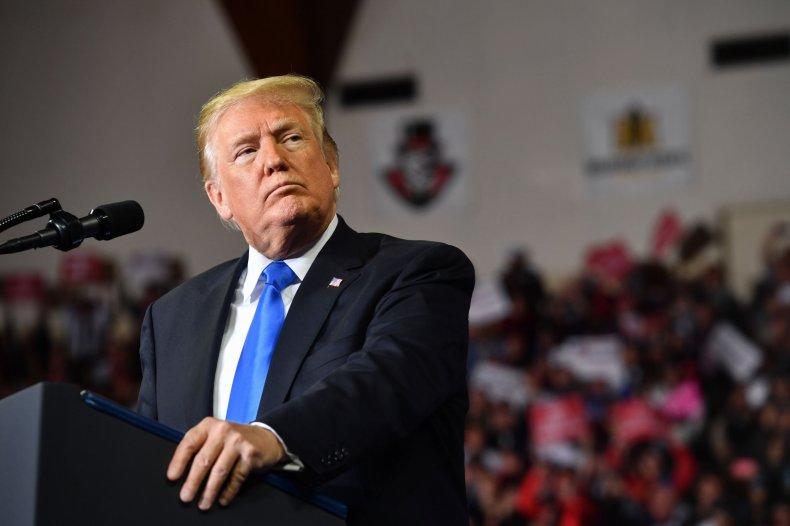 In fact, the website of NASA, a government agency, contradicts Trump's claims.
"Multiple studies published in peer-reviewed scientific journals show that 97 percent or more of actively publishing climate scientists agree: Climate-warming trends over the past century are extremely likely due to human activities," reads a section of the website on climate change.
According to Trump, however, "scientists also have a political agenda."
He concluded: "I'm not denying climate change but it could very well go back."
It is unclear what Trump means when he says "it could very well go back."
The report from the Intergovernmental Panel on Climate Change suggested the situation was a dire one and the time to act was now.
"It's a line in the sand and what it says to our species is that this is the moment and we must act now," said Debra Roberts, a co-chair of the working group on impacts. "This is the largest clarion bell from the science community and I hope it mobilizes people and dents the mood of complacency."